That's right: this is my personal guarantee to you. Here's exactly how it works.
Look, I'm just a regular person like you. And I know that it can be difficult to trust people you come across online, especially when I've made some pretty big statements here today.
I've told you that a lot of common methods to learn Korean are one-dimensional and not based on the key language acquisition methods that the pro's use. And I've told you that I've got a system that, if you dedicate just 20 minutes a day to, and do what I say, then you're going to master Korean no matter what your age or ability.
Without having to attend classes

Without having to go through some old school text book

Without having to look at pictures of apples over and over again.
Before you know it you're going to be able to have actual conversations in Korean.
You will be able to speak like a native, to natives, and have them slapping you on the back and saying that you're the one person that really understands them.
I want to make it an absolute no-brainer for you today, here's what I'm going to do, simply order the course, enter your credit card or PayPal information, and you'll have 60 full days to try this out before you decide if it's really for you.
You can decide in those 60 days whether you have the time and the motivation to learn Korean... If at any point in the next 60 days you don't feel like the system lived up to what I said here, or if you don't think that you personally have time to go through the program, simply contact my customer services team, let them know, and they will issue you with a prompt and courteous refund...
No Questions. No Hassles. Just contact us at support@rocketlanguages.com. It's that simple.
Jason Oxenham
CEO and Co-founder
Rocket Languages Ltd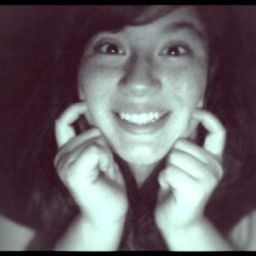 I absolutely love this program! My sister and I know Korean so we go around test programs and I have got to tell you, this one is worth the money, time and effort. It's the best one we've seen in a long time! Our friends always ask us to teach them now they can use this to talk to us! Thank you Rocket Korean!
Jenni Kim - NC, USA