Tengo Unas Frases Nuevas! (A.k.a. Spanish Phrases Everyone Can Use)
KelllaurBailar
October 29, 2015
I'll make sure to update later....and possibly add more "frases!"
Thanks again,
Laura​
KelllaurBailar
November 6, 2015
Tengo más frases nuevas! Some don't make sense at all. You've been warned. Pero aquí están:

Trague este píldora. ​Swallow this pill.
No soy rico. Es demasiado caro. ​I'm not rich. It's too expensive.
Me amo hablar. En realidad, hablo demasiado. ​I love to talk. In fact, I talk too much.
Hablas demasiado. ​You talk too much.​​
Necesito le digame la verdad. ​I need you to tell me the truth (polite).
Eres mentiroso. Sabe que eres. ​You're a liar. You know that you are (polite). (Why do you need to be polite when you say this? Maybe it's best to be polite when you accuse someone of being a liar. It's not very nice.)
Me amo bailar en los montañas. ​I love to dance in the mountains. (Please note, this makes absolutely no sense at all, and has nothing to do with me. No soy demente.)
And lastly,
Si quieres que va a una fiesta en la noche, puedes. Pero no puedes manejar tu carro si alguien tomalo. ​If you want to go to a party at night, you can. But you can't drive your car if someone takes it. ​​​​​​

THE END. ​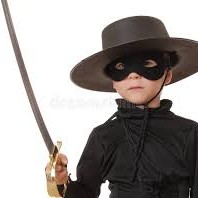 Steven-W15
November 6, 2015
Interesting: I've always used "pastilla" for pill. Uno aprende algo nuevo cada día.

I'll throw in my two bits for one correction:
- Necesito que me diga la verdad.

Although you could also say:
- Dígame la verdad. or Dígamela.


KelllaurBailar
November 6, 2015
Hi Steven,
Honestly, pastilla is easier to say. I suppose those two are like the English synonyms "cyclone" and "tornado." But "cyclone" has always sounded a bit Old World (at least to me).
Y ahora veo la problema con la frase número cinco. Gracias!
Robert-C7
November 6, 2015
I think cyclones are also hurricanes that blow in the Indian Ocean just as typhoons are Western Pacific Ocean hurricanes.

http://news.nationalgeographic.com/news/2013/10/131023-typhoon-hurricane-cyclone-primer-natural-disaster/

KelllaurBailar
November 7, 2015
Yes, I think the more common use is the definition you gave. But I was thinking more Wizard of Oz "twister/cyclone/tornado." (Who doesn't love that movie? http://oz.wikia.com/wiki/Tornado)
BTW Awesome article that you posted :). Natural disasters are always fascinating!​
KelllaurBailar
October 26, 2015
Hi everyone,
One of the most important points of learning Spanish for me is creating phases (whether they're useful or not!) to help me speed up my conjugation skills, and, consequentially, become more proficient. I'm actually planning to order in Spanish next time I visit the Mexican restaurant! So today I would like to share some of the phrases I have put together...corrections welcomed! Here goes:

Tengo que decir, tu eres muy enojado. ​I have to say, you're very angry.
En todo lo que hagas, hazlo bien. In everything you do, do it well.
No digas nada ofensivo. ​Don't say anything offensive.
No entiendes. Fin de la conversación. ​You don't understand. End of conversation.
Cierre tu pico. ​Shut your mouth.
No pienso que estoy enfermo. ​I don't think that I'm sick.
No estoy feliz con este decision. ​I'm not happy with this decision.
No soy sordo, ciego, o agradable.​ ​I'm not deaf, blind, or agreeable.
Tengo muchos cosas bonitas en mi casa. ​I have many nice things in my house.
Estoy muy bendecido. ​I'm very blessed.
Mi perra es muy buena, y es protectivo de mi. My dog is very good, and is protective of me.
La comida es muy buena. Lo aprecio. The meal is very good. I appreciate it.

Fin de este párrafo por hoy.
ricardo-rich
October 26, 2015
Hola Laura,

Yes, creating phrases and also mock conversations is a good idea. I also speak to my dog in Spanish, él es bilingüe, sonrisa. By all means order in Spanish and speak when ever you can. When I first started ordering and conversing I experienced "stage fright", but now I only speak and order in Spanish relaxed and with out hesitation. If I may offer: "esta" decisión, I would say La comida "está' muy buena. And as I'm sure you know, in your case " enferma" and ""bendecida". Gracias por las frases. Pide en español y buen provecho.

Saludos,

Ricardo
KelllaurBailar
October 26, 2015
Hola Ricardo,
Gracias por la información muy útil. Tengo dos perros y me amo hablar a ellos en espanol (es muy divertido)!
I'm looking forward to actually speaking Spanish "out."

Otra saludos,

Laura​​​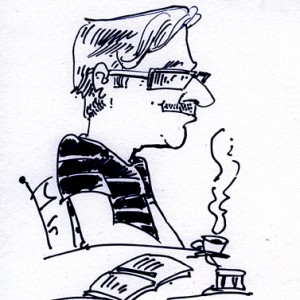 Dan-H24
November 11, 2015
(Who doesn't love that movie?http://oz.wikia.com/wiki/Tornado)

...especially with the sound muted and Dark Side of the Moon playing on the stereo.


KelllaurBailar
October 28, 2015
Hello everyone! Yesterday, my lesson was on clothing (buying and identifying). I just could not resist posting a dialogue that I created...
Store Person: Hola! Necesita ayuda? ​Hello! Do you need help?​ ​
Me: Hola! Tiene una tienda muy bonita! ​No necesito ayuda in este momento, pero lo aprecio. ​Hi! You have a very beautiful store! I don't need help right now, but I appreciate it.
Me: (Looks around for a while, waves to store person for help holding a shirt.) Quiero comprar este. Pero la pregunta es, cuanto cuesta? ​I want to buy this. But the question is, how much does it cost?
Store Person: Diez pesos. ​Ten pesos.
Me: Decido comprarlo. ​​Gracias por tu ayuda! I decide to buy it.​​​​Thank you for your help!
(I buy the shirt and live happily ever after until it gets a hole in it. The End.)

Once again, I'm eager to learn and I am open to all correction​s/suggestions ;)!
Laura
ricardo-rich
October 28, 2015
Hola Laura,

¡Bien hecho! Una cosa pequeña. Quiero comprar "esta" porque,el sustantivo camisa es femenino. Buen trabajo Laura.

Saludos,
Ricardo
KelllaurBailar
October 28, 2015
It seems I have problems defaulting to the masculine forms of everything. Thanks so much for the input :)!
Laura​
ricardo-rich
October 28, 2015
De nada Laura,

Looking forward to hearing how things go regarding ordering in the restaurant and any future posts.¡Buena suerte!

Saludos,
Ricardo