Thank you!
wilson-k2
December 23, 2013
May I know how to say "Thank you all for your birthday greetings?" in Spanish? Thank you in advance.
ricardo-rich
December 23, 2013
Hola Wilson, Se dice "Gracias a todos ustedes por sus saludos de cumpleaños". Saludos, Rich
wilson-k2
December 24, 2013
Rich, thank you so much for your help!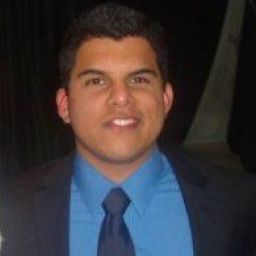 Cristian-Montes-de-Oca
January 6, 2014
Hola! Another way to say it would be: "Muchas gracias a todos ustedes por sus felicitaciones (de cumpleaños) Saludos desde Tijuana, BC,Mexico!
Ava Dawn
October 23, 2014
How do you say "Happy Halloween"?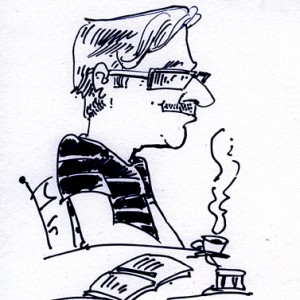 According to my dictionary: La fiesta de Halloween se celebra el 31 de octubre, en la víspera de All Saints' Day (Todos los Santos), conocido también como All Hallows I am partial to Diá de los Muertos, but I think that is celebrated only in Mexico.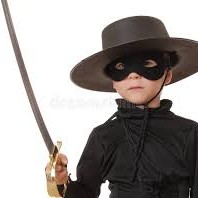 Steven-W15
October 23, 2014
Correcto: le Día de Muertos se celebra después de Halloween, el 2 de noviembre - pero sólo en México como dices.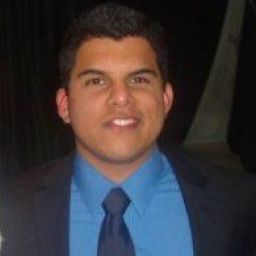 Cristian-Montes-de-Oca
October 23, 2014
Hola, Technically speaking, it should be, "Feliz día de todos los Santos". or simply "Feliz día de Halloween". It is very common to hear TV and movies reffer to Halloween as "Noche de Brujas" (Witches night). I will try to explain a little bit and hope that I don't miss any details! In México, officialy we do not celebrate Halloween on October 31st, well, at least we do not celebrate Halloween the way the americans do (expections will be discuss further :D ). The closest things we have around this time is Nov 1st "Día de los Santos inocentes" and Nov 2nd "Día de los muertos". "El día de los Santos inocentes"(The day of the innocent Saints), which honours the death children and babies. The next day, "Dia de los muertos" is celebrated, which is a combination between a Christian/Catholic celebration and some prehispanic practices (mainly aztec and mayan). The main idea is that all your dead relatives come back this day to earth and visit their family. People build "Altares" or "Ofrendas"(altars and offerings), which includes the favorite meal , drinks or snacks of the deceased person (If they ever build an altar for me in the future, many tacos , pizza , birria and hamburgers will be offered , since they are favorite food haha). Now, here come the expections to the rule. Cities around the US-Mexican border, celebrate Halloween, basically the american way. But also tend to celebrate the day of the death. So we have a mix going on!... When I was growing up, I could say I celebrated Halloween more than "Dia de los muertos". Most of my friends and family did the same. We dress up as our favorite character and went door by door asking for candy. Some said "Trick or treat" or the popular mexican modification "tricky tricky, halloween". I was one of the ninja turles, a vampire, Batman, a pirate , and many more characters through out the years! haha I even recall buying a Pumpkin an making a Jack o lantern. I watched Snoopy and his friends Halloween episodes, the Simpsons Halloween episodes as well, and scary movies with my friends, and of course we ate chocolates and candy all week long haha. On the other hand, the only altars I remember building were at school. We ate a special kind of bread that is made only around this time called "Pan de muerto"(Dead's bread) and drank hot chocolate. In recent years, maybe thanks to all the people who come from southern Mexico to my city, I see that more and more families celebrate both days, almost at the same level, and I like it, but again, mostly the Mexican people do not celebrate Halloween, only El dia de los muertos. Saludos! Feliz Halloween a todos!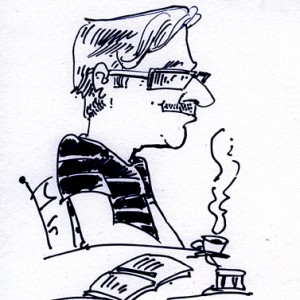 Cristian: Me gustan las lecciones que tú darnos de la cultura de Mexico. Están fascinando. Jimmy Buffett canta una gran cancion se llame "Desperation Samba/Halloween in Tijuana." El estribillo es: "Yo quiero a bailar en Mexico We do the Desperation Samba Con nos amigos." Saludos, Dan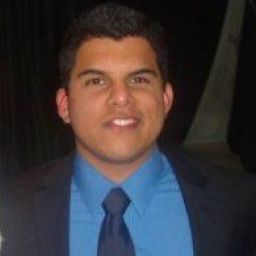 Cristian-Montes-de-Oca
October 23, 2014
Hola Dan, Créeme, es un placer para mi! I love my country, of course there are things I dislike, but mainly I found it fascinating. I wish that explaining cultural things about my country was as easy as A, B, C. But it is a little bit more complicated. The US and other big countries will understand, they do, eat and talk a certain way in the west, and it is a totally different story on the east, central, north, south, etc. Same goes for Mexico, I cannot name a national dish, because, what applies here in the northwestern part of the country, doesnt in the southeast. Customs in Mexico City, are different than the ones in Monterrey. Beer prefence is different in Sinaloa, than it is on Veracruz. Regional music in Durango is totally different than the one in Jalisco. Accents are different, physical traits also vary, a taco in Sonora is not the same as a taco in Yucatan, they could both have the same tortilla, but the filling will be different. Even if they are mostly the same, maybe the salsa is a different color, the beverage you drink with it may change, the condiments or garnish may be diferent....AND THAT IS WHERE THE CULTURAL MAGIC RELIES, DIVERSITY, AND THAT IS WHY I LOVE MEXICO, because even with all those differences, we have things in common, we honour the same flag and national anthem , we speak the same language, we like our food and our beverages, we like to party, we are warm , we love music and we like to dance, it doesnt matter if it is a Mariachi from Guadalajara, a Trio from Xalapa, playing son jarocho, a norteño band from Reynosa or a Rock band from Mexico City. Sorry for the long post hahahah! http://www.everyculture.com/Ma-Ni/Mexico.html
ricardo-rich
October 24, 2014
Hola Cristian, Como siempre tus respuestas son muy útiles y nunca demasiado largas. ¡Muchísimas gracias por ayudarnos! Saludos, Ricardo
Ava Dawn
October 24, 2014
Thank you Christian for the link. I really appreciate it. My daughter in-law is Mexican so my 5 granddaughters are Mexican-Filipino. They remind me that they are half Mexican and only one fourth Filipino. My husband (their Lolo or grandfather) is German and Welsh. My father's mother is from Spain. I am actually encouraging them to be multi-lingual. The first nieta is learning Spanish and the second one is learning German. I should start teaching them Filipino or Tagalog. But of course Spanish first until their (Lola or Grandma) becomes proficient in Spanish.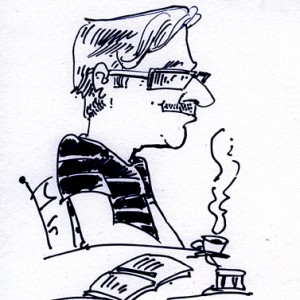 Lolo y lola...¡me gustan estos! Asumo que estos son apodos por abuelo y abuela? ¿Son apodos comunes por abuelos en español?
Ava Dawn
October 26, 2014
My nietas call their other set of grandparents as abuelo and Grandma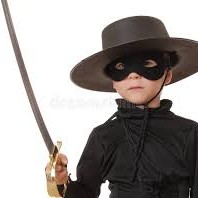 Steven-W15
October 27, 2014
When I first heard about "El Día de Muertos", it reminded me of an episode I had seen in the last season of the sci-fi series "Babylon 5". Sure enough, when I Googled it, the episode came up as "Day of the Dead".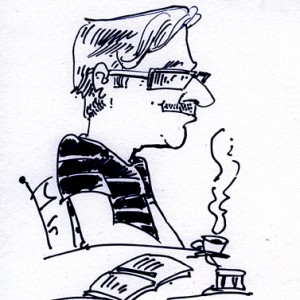 Uno de mis peliculas favoritas es "Once Upon a Time in Mexico" con Antonio Banderes, Salma Hayak, y Jonny Depp. Pienso que en una escena es El Día de los Muertos.