places to visit

(deleted)
January 8, 2006
where is the best place to go

Hola: If you want to really see a different part of Mexico, may I recommend Real de Catorce, near Matehuala. This is a mountain village only accessable thru a one lane 1 1/2 mile tunnel. The movie "The Mexican" (Julie Roberts/Brad Pitt) was filmed there. I was just there in December. Enjoy... Mike

syndi_cation
February 6, 2006
Buenos Dias, I am traveling to San Miguel de Allende in Mexico in April. A friend of mine, a real world traveler, has invited several friends for a long weekend of shopping in Mexico. She has been there before and wants very much to return. San Miguel is becoming more and more popular, but is a very historic and safe town to visit in the mountains of Mexico. They have many atrisans and so have many marketplaces and stores. We're staying at a guesthouse instead of a hotel in order to better experience Mexico. There are several good Spanish immersion schools in San Miguel and I hope to return in the future to study at one. Cindy

hedoguy
February 10, 2006
Mexico City is an amazing place - I think American tourists are scared of it, but it has an fantastic amount to offer. The culture there is pretty astounding - over 80 museums, fantastic baroque architecture, public art everywhere, really interesting neighborhoods, great food, a cheap and reliable subway system, great people. It's huge, and has problems like any huge city - poverty, pollution. crime, etc. - but it has so much to offer that I don't think anyone traveling through Mexico should miss it.

(deleted)
February 26, 2006
I agree with Hedoguy, Mexico City is wonderful. I was there in Nov '05 and had a blast. It's big, alive and full of everything--sights, sounds, smells, stinks :D --you name it, it's there. As for being afraid, well if you know how to walk around any large, metropolitan city, you will have no problem. I mean, there are streets and areas that one should be a tad more heedful about walking into, as well as times when to be a bit more alert, but this is true of any other city in the world. Just mix sensibility with your adventurous soul and you will have the time of your life. That said, I'm on my way to Guadalajara in 10 days and can't wait. For me, Mexico is the place.
México is worth making several trips to see. Like the US, it is geographically and culturally varied and it is worth focusing on one region or personal interest (like archeology, cooking, folkart or beaches) on each trip. I'm a personal fan of Mexico City. Although I live in a large city in the US (Chicago), Mexico City's size, vitality and cosmopolitan sophistication blew me away. I've been twice in the last 5 months and hope to go again soon. To get a sense of it, here is a stunning slide show: http://homepage.mac.com/helipilot/PhotoAlbum31.html

wleroyc
September 15, 2006
My wife and I lived in Zapopan (Guadalajara)MX for 5 1/2 months and just returned to the states in Aug. We really loved it there and made many friends. It was easier for me since I speak some spanish and more difficult for my wife who speaks very little spanish. The important thing is to learn some spanish and study some about the culture before you go. I would love to return there next year.

Vacashundude
December 19, 2008
My wife and I visited Mazatlan in November. In a word: FANTASTIC! We took tours to outlying areas; Isla de la Peidra, Coppolla, it was great. The food is to die for and the local people were so friendly. Highly recommend visiting Mazatlan.

It depends. Do you want to see the real Mexico? Or are you not comfortable in places where little or no English is spoken. Mazatlan is a little too commercial perhaps. Manzanillo can give you the safety net of English but let you venture into pure Spanish areas. If you prefer pure latino, head down the coast to Puerto Angele. A charming little alcove resort. I just was in Ciudad del Carmen in Campeche for their 1st Annual Motorcycle Weekend. Which was a blast. Also, Carmen probably has the best fish market in Mexico. Speak spanish. If you like traveling by motorcycle, the is no place like the state of Veracruz for dual-sports. It combines mountains, third world roads, and very poor secondary roads. Everything a dual-sporter could want. Leave your goldwing at home unless you only want to travel the cuotas. Tim
My husband and I visited Lake Chapala in April and fell in love with it. We bought a home in Ajijic village and will be renting it until we can move there full time. There are very few people that know it exists, even though Lake Chapala is the largest lake in the country. The villages in the area are some 500 years old and it has long been a weekend spot for the wealthy from Guadalajara to visit. On the weekends it is crazy busy and alive with fiestas, fireworks and people enjoying life. On the weekdays, it is a rather mellow working class area. People will sell candy, shoes, whatever out of the fronts of their homes and others will break out a barbecue and sell roasted corn (with lime and chile-YUM) or hamburgers! We've been to Mexico many times, but this is a first to a non-resort area and I like it much better. There is a large expat community there, but I've found that the locals are very kind and understanding of my elementary Spanish. Once I tell them "estoy aprendiendo" (THANKS Rocket Spanish!), they will go out of their way to speak slowly and help me stumble through a conversation. We even have a wonderful little abuelita that lives across the street from our place and she told me she would "watch the place for us" while we were in EE UU. I have no doubt she will do just that and that she always knows what's going on in the neighborhood. I have to find just the right little gift to take her when we return this month. We made the decision to purchase in a mostly Mexican neighborhood (THAT'S full immersion!) and I'm going to love it. I'm studying my Spanish every day and hope to be able to carry on more conversations once we get there.

JasonNFlorida
July 7, 2010
Hola Todos! I am going to Guadalajara, Mexico, for 9 days in November for the first time. I am a big fan of history and culture. I was wondering if some of you could give me some suggestions on some must sees while I am there. I'll appreciate any tips you can provide. Muchas gracias, Jason

Sandy-j
November 11, 2010
I went on a cruise once and visited Cozemel (hope the spelling is ok). It was nice. I was amazed how most people knew the english language. I practice spanish since locally where I live we have a lot of spanish speakers. Buenos Noches

Cristian-Montes-de-Oca
August 2, 2011
Hola a todos! Hi Zerbit, im glad you liked the roasted corn with "limon y chile" ;) im not a big fan of this snack but still i have to admit they know how to make "Elotes" or "Esquites" in the southwestern Mexico... Im glad that many of you have taken the time to know the real Mexico...cause, as you may have notice, it has nothing to do with the Mexico you see in movies ( a desert place with cactus , guys with sombreros drinking tequila hahaha). Mexico City, Guadalajara and Monterrey are the 3 biggest cities in Mexico, and all of them are very diffrent and special on their own way...and the typical vacation or tourist attractions are Cancun, Puerto Vallarta, Mazatlan,Cabo San Lucas and Acapulco, among other popular places. I recommend you google the following Mexican sights and maybe next time you`ll get a chance to see other parts of my beautyfull country!!!...: San Cristobal de las Casas, Chiapas. Comitàn de Dominguez, Chiapas. Manzanillo, Colima Comala, Colima Guanajuato, Guanajuato San Miguel Allende, Guanajuato Teotihuacan (archaelogical site), Estado de Mexico (near Mexico City). Chichen Itza (archaelogical site), Yucatan Morelia, Michoacan Patzcuaro, Michoacan Ensenada, Baja California.... and many more haha ;) enjoy!!! SI NECESITAN AYUDA CON EL ESPAÑOL, ESTOY A SUS ORDENES! SALUDOS DESDE MEXICO

Cristian-Montes-de-Oca
August 2, 2011
by the way its spelled COZUMEL and its a magical place and its very near to famous Cancun!


Cristian-Montes-de-Oca
January 9, 2014
Hi Zerbit, how is that Spanish "full immersion" working out? :D! To all my friends in this post, i just came back (a couple of months ago) from a magical place in Mexico, known as the Ribera Nayarita in the state of Nayarit, very close from a very touristic place in Mexico, called Puerto Vallarta. They have virgin beaches and i even had a chance of freeing baby turtles!!!! I recommend you visit Litibu, Carreyeros and Sayulita beaches!. Saludos desde Tijuana!! IF you need any help,i am at your service!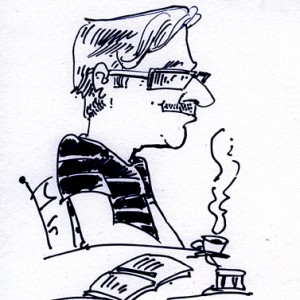 I will echo what others have said and recommend San Miguel de Allende. There is a large US expat community there, and has been said, many artists. I have a beautiful platter in my house from San Miguel. I am interested in the Spanish immersion schools mentioned in an earlier post. Does anyone know anything about these? I also spent some time in Queretaro, a larger city not far from San Miguel. I understand that, despite the danger associated with many parts of Mexico, Queretaro and San Miguel are safe places. I am reminded of both places whenever I see the movie, "Once Upon a Time in Mexico" with Antonio Banderas, Salma Hayak, Johnny Depp, and of course, Danny Trejo. Large parts of the movie were filmed in there and the Spanish Colonial architecture is prominently featured.

Patrice-B
January 18, 2014
Saludos a todos, I have enjoyed reading this forum. I have spent extended stays in the Yucatan of Mexico. We are in Merida this year. Merida is a very large city of a million people. We are located just off a beautiful famous avenue called "Paseo Montejo". It has very wide sidewalks, beautiful historic homes, and on Sundays it is closed to traffic allowing the people to walk, bike ride, and skate; it is very family oriented. You can experience Merida walking through the enormous city market filled with everything from fish, to spices, hardware, to shoes and clothes. Or you can go to the Big Box (WalMart). You can walk down the sidestreets, or bump elbows with the masses. I am thrilled for this opportunity and encourage everyone to travel and use their accumulated Spanish!