Vocabulario de español

Steven-K1
February 8, 2013
¿Comó se dice "rat" y "mouse" en español?

ricardo-rich
February 9, 2013
Hola Steven, Se dice "rata" y "ratón" en español. Saludos, Rich

Ava Dawn
February 20, 2014
Steven K1- your score is so high. Are you able to speak with native Spanish people now?

Yo era preguntarse qué estaría el mejor progama para mí? Yo he estado estudiar español por dos años y media. Estoy esta bien en escribiendo y leyendo. Necesito mucho practicar in hablar. Pienso soy en el nivel de intermedio pero yo también gustaría poder revisar tu nivel de basico. ¿Puedo obtener ambos para uno precio? Saludo Ken

My score in RS is getting higher now. My vocabulary is getting so much better but still not comfortable speaking Spanish to the local bilinguals around me. Next week I start Spanish classes every Wednesday and Friday in the local Senior center to supplement RS. I am hoping that I will have people there who can practice the conversational Spanish with me. I ask this question to Steven K1 in February of this year and I wonder what he is doing now. I noticed no activity even in the forum since I asked him the question above.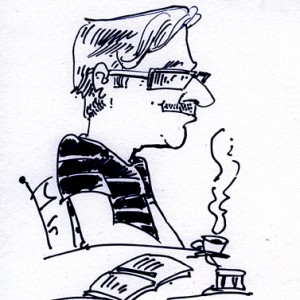 Aurora: I think that I am in the same boat with you. My RS lessons are moving along well, and I am supplementing with other resources to study, read, write, listen, and speak Spanish daily. I am told that my pronunciation is good, my vocabulary is steadily improving, and I am slowly understanding where English and Spanish grammar and sentence structure differs. I can listen to Spanish speakers and get the gist of the conversation, but my biggest challenge is forming and articulating thoughts in Spanish. Just this week I began an intermediate conversation class with 5 other students and a teacher, which I am hoping will help me improve the speaking part.

My granddaughter who is taking Spanish in her freshman year in high school shared that she found this magazine in her other Grandma's house about the solar system. She's so excited when she realized that she understand a lot of the content. The lesson, I think is just to continue studying and somehow, someday it will all click. I really would love to hear other people's experiences about learning this beautiful language. Maybe we can lift each other's spirits up.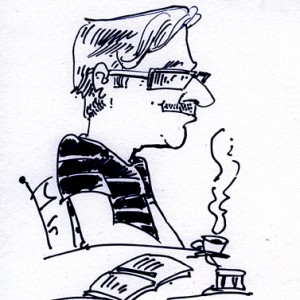 Aurora: My granddaughter just finished her sophomore year in high school and her third year of Spanish. Last summer when I saw her I tried to speak a little Spanish with her, and she said she did not know much. I asked what she had been doing for 2 years and she said mostly just conjugating verbs. So I was disappointed but not surprised to learn this summer that, even after having been invited to join the National Spanish Honor Society, she was not going to continue this coming school year. Even with pretty regular encouragement from me and an offered bribe of taking her to a Spanish speaking country some day. I fully understand how important verbs are to learning Spanish, but I was astounded to find out they were only teaching that aspect and not how to actually USE in a meaningful and interesting way what they were learning. I wonder if your granddaughter is being taught using the same model or not. Dan

Dan: Long ago, in high school and then briefly in college, I remember basically the same experience, i.e., learning mostly vocabulary and verb conjugations. Since RS has as a goal making its students conversational enough to function in Spanish-speaking countries, I guess it should not surprise me that they focus on basic verb tenses and everyday vocabulary. I will never become a Spanish academic or author, so it makes sense to zero in on what I may become: a gringo in a Spanish-speaking country. Still, sometimes I wonder about just forgetting about all the Spanish grammar taught in schools.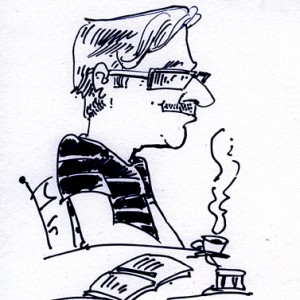 I don't think the grammar and conjugations taught in schools should be forgotten about. I think those aspects are very important. But I think students would be better served if schools also taught students how to actually use what they are learning. I can see how students get bored and quit caring about learning didactic textbook things with no real life application. Right now I am going back and reviewing each of the lessons in the Premium Course as I continue to work through the Premium Plus course. I amazed at how much more sense the conjugations make to me now that were confusing first time through.

I was just talking to our pathologist today. She understands a lot of written and even when someone talks to her in Spanish but not able to easily verbalize her thoughts. I noticed that I am slowing quite a bit in the "hear " testing portion. Even if I understand the translation, I still try to memorize it and pretend that I am actually speaking the words and sentences. I also did what Dan is doing. I actually reviewed the lessons in the Premium course after I finished them. I am now in the Premium Plus. The sentences are getting longer. Learning the preterite is fun. This could be the key to now really start talking. Just using the present tense is very limited.

Ava Dawn
February 7, 2015
Here I am seven months later after the last posting. I can read so much better. I can hear better. But I am still struggling with speaking in Spanish, although a friend at work heard me talk to one of the workers who can speak Spanish and said that I am getting much more confident with the speaking part. No es verdad. Solo hablo spanish con saludos. Stuck with just doing greetings solamente. I am looking at Steven K1 scores and still remember his last posting asking about the meaning of rat and mouse, rato y raton. Because of all these users getting scores of 80,000 plus per day, I see Steven K1 in 10th place. I wish RS would fix the scoreboard. There are about 5 or 6 of them. I like looking at the people's scores. I feel like somehow I know them. I don't feel so alone. Personally, my goal is a daily score of about 1,000 points. I did not really finish the Premium Plus before going to Platinum. I am enjoying Platinum very much. Especially the culture stories at the end.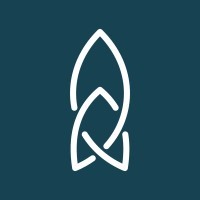 marieg-rocket languages
March 6, 2015
I honestly believe that when learning a language, attitude is what counts, and you all have a wonderful attitude about learning. Some people learn faster than others, as long as you know you're making progress, that's what really matters. If you would like to, Aurora, we could at least, write each other in Spanish, afterall, the way you way you write is if how you'd pronounce it, perhaps we cannot hear your pronunciation but we can make sure the structure is correct; and by talking to the people you know and using the rocket record, I'm sure your pronunciation will only get better.
Thanks for the feedback on the scores, I'll have to check if we can do something about that.
Regards!

Me gusta mucho.Tal vez, yo puedo escribir en el foro.

Matthew-H68
March 14, 2015
Hola Jason,
Is there a way to get accented capitals on the "Write It" test? I've recently run into them on the 2.9 spanish lesson. If there currently isn't a way please consider adding that to the on-screen keyboard. I believe that it'll help others too.

Adios for now!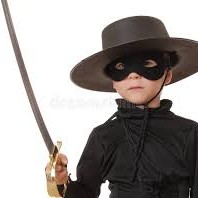 Steven-W15
March 15, 2015
Good idea, although I don't use their keyboard personally. I find it easier to cut and paste all the accented letters in from the course material (once and for all) into a notepad file which I keep on the pc desktop. From that I then copy/paste what I need into the "Write It" test.

Matthew-H68
March 19, 2015
Hola Dan,
Thanks for the info. It's a relief to know a little more about keyboards.
Chao!

Matthew-H68
March 19, 2015
Hola Marie y Aurora,
Mí gustaría join sú conversacíon en español, ¿puedo?
Solo un poco. Estoy aprendiendo.
¡Chao!

What do you want to talk about? ¿Que quieres hablar? Cuéntanos las cosas o pasatiempos que te gustan. Estoy aprendiendo español tambien.

Matthew-H68
March 25, 2015
Hola Aurora,
Mi no se quieres hablar. I've only gotten to lección 3.2 so far. Estoy aprendiendo español porque some of mi familia are mexicans, y dos amigos of de familia hablar español muy bien. I'm also learning it to help me open my throat more for the english "r" combinations, which I've had trouble.
Chao! Brittany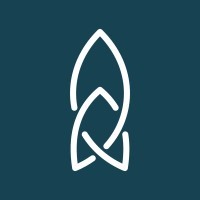 marieg-rocket languages
March 27, 2015
¡Hola!

Aurora, en tu último post, la pregunta sería, ¿De qué or sobre qué quieres hablar?...

Y por supuesto que sería genial si quieres empezar un tema en español, sería muy interesante :)



Matthew-H68
April 22, 2015
Hola Aurora, Is there anything that you want to talk about? I'm sorry about being so rude in my last reply to you, in the posting thread "Vocabulario en espanol". I just don't know what to talk about. There's a lot going through my head about my everyday life lately, and I'm just not very good at forming my thoughts into Spanish phrases yet. Chao por now!