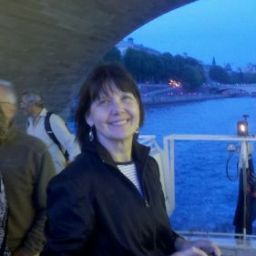 Gay-Lynn Beighton
Rocket German — United States
How satisfied are you with Rocket?
How likely are you to buy again?
Are you happy with the price?
Would you recommend it to a friend?
How was the customer service?
Rocket Languages is simply the only way to go for travel to a foreign language speaking country! I bought both the French and the German programs. The ability to download the MP3 files onto an ipod and listen 24/7 with headphones over and over is very helpful to get the pronunciation right. I have worked much harder thus far on the French and am happy to relay my experiences from a trip to France. I found that I could speak some basic French reasonably fluently without much of an English accent, but I could not understand spoken French at the same level. The reaction from local people in Paris was exceptional - some wanted to try and switch to English so that they could practice it! One person was an Elvis impersonator and he wanted my husband and me to critique his (English) singing! And everyone helped and responded VERY positively. It makes taking a trip to a foreign country SO MUCH FUN!