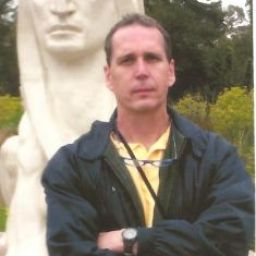 Richard Dinker
Rocket German — Captain Cook/Hawaii
How satisfied are you with Rocket?
How likely are you to buy again?
Are you happy with the price?
Would you recommend it to a friend?
How was the customer service?
I've tried books, CDs and tapes. Rocket German is the easiest, fastest, most economical and fun! Once you get started the enthusiasm begins. Emails from Rocket German are very encouraging also! Don't waste your time or money on anything else. Rocket Languages is the by far the best language course you can use and by far the cheapest! I'm going to Germany next year and am very confident that I'll be speaking like the natives! I'm also blessed to have German friends here that I can practice with. They tell me "Du sprichst gut Deutsch!" Vielen Dank Rocket Languages!