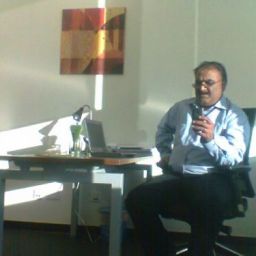 Devdas Anchan
Rocket Arabic — Jleeb Shuyoukh
How satisfied are you with Rocket?
How likely are you to buy again?
Are you happy with the price?
Would you recommend it to a friend?
How was the customer service?
Rocket Languages is a great Tool for learning any foreign Language. It's Topics are very methodical & Lively to learn. It covers all the basics of any selected language.
It is a very Good Online Language Tutor.