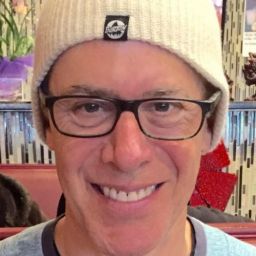 David Madow
Rocket Japanese — Reisterstown, MD
How satisfied are you with Rocket?
How likely are you to buy again?
Are you happy with the price?
Would you recommend it to a friend?
How was the customer service?
It has been very frustrating having a Japanese wife and not being able to speak much Japanese. When we get together with her friends or her parents I feel a bit lost sometimes. The tipping point was my recent trip to Japan. I decided right then that I REALLY need to be able to speak the language. I researched many programs online and Rocket Japanese seemed to be the best fit for me. I must say I have been extremely happy. I can take things at my pace. I do about twenty minutes each day. I love the banter back and forth between Kenny and Sayaka. It keeps it fresh and interesting. I am confident that I am finally on my way to being able to speak Japanese. Thanks so much!