Why does my dashboard not register a completed 'P' on my 1.1, 1.2, 1.3 and 1.4.
maybe you lost the internet connection or you did not rate it when you done
As many times as I do it, it doesn't change color to GREEN.
Margot-M1
October 14, 2015
I am having the same trouble as khaduj, I rate it. Check to see if it's green...do it over again and still the same thing. there is an 'exit x' and I click that, but I don't see the green indicating I finished the say it do it portion.

No, that can't be it, Maha. It NEVER registers on my page. Whatever!
I completed l.l, 1.2, 1.3 and 1.4 in the Interactive Audio, but my dashboard does not show green on the 'P' of those lessons even though I did well on them. Why is it not green to show I have completed them?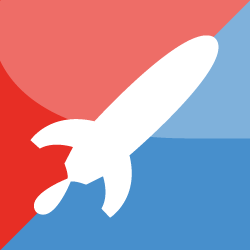 Rocket-Languages
October 16, 2015
Hi Margot,
Our apologies for any inconvenience caused. Our IT team has since pushed out a fix for the issue with the ratings changing color, but if you continue to have problems, please email:
[email protected]
Your patience is much appreciated!
maha266
November 23, 2014
if you mean it changed to other color then the green, you can reset it and do it again. good luck