Operating system and Web Browser for Rocket Record?

I use Windows 7 and Internet Explorer 11.  Does Rocket Record work with this operating system and web browser?
Margaret-RocketLanguages
August 8, 2016
Hi Steve,

Thank you for your post.  When using our course, we recommend installing and logging into your course using the Chrome browser.  Unfortunately Internet Explorer is not compatible with our voice recognition software.  

If you would prefer not to use Chrome, the next best option is Firefox - it doesn't include voice recognition software either, but it DOES include voice comparison software.  Essentially, the difference between them is that voice recognition will generate ratings for you, whereas voice comparison is all self-rated. 

Browsers such as Internet Explorer and Safari don't include any method for recording your own pronunciation.

I hope that helps.  If you have any further questions, please let us know.

steve-r38
August 12, 2016
Hi Margaret, I installed Chrome version 66.30.49217, Flashplayer 22, and Jave 7 Update 80.   Cannot get the Rocket Record to check me during the lesson. Microphone hardware all checks good.  Spend 4 hours trying various toggling of settings in Windows 7 Control Panel for both the Dell Lattidue E6540 notebook with built in speaker and microphone and when using a Plantronics C-310M USB headset with microphone.  Followed the FAQ to click on the camera ICON make the appropriate settings per the FAQ.  No go.  No recording.   I sent a request for support.  I would like to get this issue resolved ASAP.  Thanks, Steve

steve-r38
August 12, 2016
Is there a work-around for the Chrome and Flash Player issue?  For PPAPI Flash Player, Chrome manages the camera/microphone settings.  Chrome is blocking the use of the microphone.    https://forums.adobe.com/thread/1744318    
 

steve-r38
August 12, 2016
I checked the Flash Player online settings manager.....and saw that the rocketlanguages.com and members.rocketlanguages.com were "always allow" tagged in the website storage panel.   In the global privacy panel settings, for cameras and microphones, the "always ask" was tagged.  

steve-r38
August 12, 2016
Please advise how to setup Chrome so that it does not block the microphone when Rocket Record tries to record my voice?

steve-r38
August 12, 2016
Google advises the following:   Note that if you have installed the PPAPI version of Flash Player, you must use the Flash Player Native Control Panel to configure your update settings. If you are using Chrome, you will get the updated versions of Flash Player through the Google Chrome update mechanism.

I went thru the whole series of steps with flash player native control panel....and it did not allow me to update the secure site section with rocketlanguage URL and it would not allow me to make updates / changes to the camera / microphone section.   

Please advise if you know of a workaround.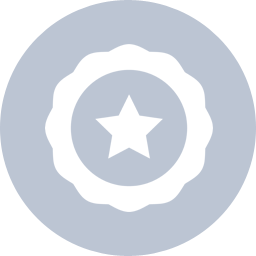 Hi Steve, I feel your pain, and see you've waited to load your new software with no response to these basic questions.  I am just a fellow student, however, I've been through several of these technical problems and may have some ideas that may be usefull.

First, please do not give up. Once you get it working I'm sure you will find that this is a valuable and useful software. I've "started" learning Chinese over a dozen time after having to got the the ROC about a dozen times for work projects, but this the first instructional material that has kept my interest long enough  to make in roads.

Second, there is a customer service representative named Margaret who has been very  helpful and quick to respond to me, and managed to get the development team to fix many problems quickly once you get their attention.  The best way is to use regular email via their contact info address which I believe is at the bottom of the pages. They occasional "cruise" through the comments but seem to miss many questions here.

Third, I had a similar microphone problem with a different software and giving permanent permissions as you have was my solution.  But, please check to see that you've done this at the computer settings level, and the browser level as both can interrupt transmission.

Also check you security firewalls as some automatically cut out the camera and microphone for privacy.  Remember you may have multiple security screens up from multiple security software - firewalls operating at the same time.

If all else fails, install Firefox and see if that will work for you.  That's what I use.  It doesn't do voice recognition but will provide voice record and comparison.

I will also send Margaret an email to alert her to your difficulties, so depending on her time zone she will probably respond to you soon.

Good luck, if I think of anything else I will get back to you.

David.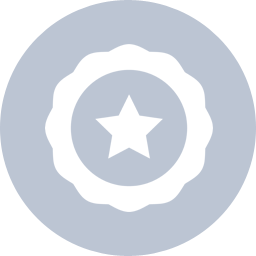 Hi Steve,  I sent a note to customer support for you.  Turns out the customer support info is at the top of the page not the bottom as I said before.  BTW if you do not hear from them very soon, you can also call them at 1-800-798-8318.

Good luck
David

steve-r38
August 13, 2016
Here's the latest information after 8 hours of my time attempting to get an advertised "selling feature of Rocket Chinese to record my voice" to actually work as intended.  I confirmed that the version of flash player installed is the chrome compatible version.  Here is how to check that....https://helpx.adobe.com/flash-player/kb/flash-player-google-chrome.html

I went back and did one more double check on chrome and flash player settings, and what I found is that the flash player settings manager no longer listed the rocketlanguages.com and members.rocketlanguages.com  as websites with permissions.  They were completely gone.   

And there you have it.....after 8 hours of my time.

Still haven't heard back from customer support.

 In the event that there is "no fix" for running Chrome with Flash Player with Rocket Languages, I will look for a full refund on the basis that the feature of "rocket record" does not function as advertised.

Not interested in chasing this too much further.....I need a step-by-step, here's the fix that will work.....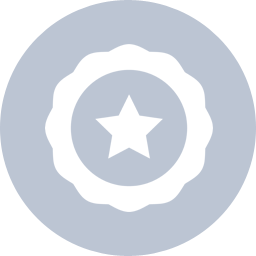 I'm sorry to hear you are still having so much trouble after putting this much effort into it. 

And I am surprised no one has gotten back to you.  I sent in an email earlier in the afternoon to make sure they were aware of your situation.  Did you call the support number? 

As I said, I use the FireFox browser which runs the voice record function fine after my initial difficulties due to not giving the microphone permissions was resolved.

FireFox will not run the new AI "voice recognition" enter system that is said to work only on Chrome.

I've seen some discussions on problems with the Voice Recognition - auto translation to text feature, but are apparently just talking about the record feature.  I suppose in trying to fix the former they may have introduce an error to the latter.  I know my own record feature was down for a few hours a few hours ago, and then came back to functionality an hour later. So apparently they are working directly on the functioning code.  I hope they get back to you soon.  I don't understand the delay.

They also advertise their 60 day full refund, "no questions asked" return policy.  So I don't believe you need to worry about arguing over reasons.  You just have to say it didn't meet your expectations.

Sorry Steve. 
David
Margaret-RocketLanguages
August 14, 2016
Hi Steve,

Thank you for your posts.  My apologies for the delay in responding.  We're just a small team, and my colleague who would normally check the forums on a weekend is currently away I'm sorry (I'm in New Zealand, so my weekend probably starts on your Friday).

I'm sorry to hear that you are having trouble getting Rocket Record working.  In regards to Flash Player, the course no longer requires this software, so you won't need to worry about checking the settings etc.  

So, for whatever reason, it sounds as though Chrome isn't recognizing your microphone.  You have probably checked this already, but just to be sure, I recommend that you try recording something, then clicking on the camera icon that will appear on the far right of the Chrome internet address bar.  Try testing the various mic settings in the drop down list, and make sure that "continue allowing Rocket Languages to access your microphone" has been selected.  For more information on this, please go to the following faq: https://members.rocketlanguages.com/members/help#225

If you continue to have trouble, and you have tried all the normal things like testing your mic on other sites (e.g. Google Translate) and restarting your computer, please let me know.