merci

madhusudan-P
December 20, 2010
it mean Thanks merci boucoup
Marie-Claire-Riviere
December 21, 2010
Salut Madhusudan, Thanks for your post. You are correct, 'merci' does mean thank you! And with 'beaucoup' added it means 'thank you very much'! All the best for your French learning! :) Marie-Claire

Philip-G
January 12, 2011
Hi Marie, could you help me as i've come across a translation in the extra vocabulary part of the lesson, going on the tram. This is the translation, Est-ce que je dois l'inviter? Do I have to invite her? how does it mean her?should it not mean it? i know i must be missing something very silly. yours Phil
Marie-Claire-Riviere
January 13, 2011
Salut Philip, Great post. The reason this sentence is confusing is because in French, the pronouns for 'it' and 'her' are the same. They're both referring to the third person singular. That's where the L in 'l'inviter' comes from. With this type of question, you would know which one the pronoun is referring to based on the context. I hope this helps clarify. Best of luck with your course! :) Marie-Claire

alipour--
January 13, 2011
salut Marie, Merci beaucoup pour enseigner la Francai . abientot, alipour

salute marry I am very happy to see yr mail presentation . I am very curious about learn french do u help me.

I glad to meet u pl translate in french

bonjour! pls help me how to be good in this language.. in two months time i have an oral examination as a requirement for my application in Canada.... hope you'll give more help.. i need to learn the basic language

connor--
January 20, 2011

sami29--
January 21, 2011
bonsoir hi merie i wish u could help me out how can we read wright and how can we pronansiate wright and when can y tell this letter is silant merci

J'espère que vous plaisantez! Si donc vous êtes assez bizarres, sinon, vous avez un problème (-:

Hi Merie first I'd like to thank all the people working on the site its really great and genuine and u encouraged me to learn by all this offers u made. my weak point is conversation, cause i have an interview all in french. i;m worried because i can;t understand what i hear unless the speaker talks very slowly. why don't you make sth that allows members to have like live conversations together and they can exchange the languages they know. for example; i know English and Arabic and i want to learn french i can meat a conversational partner who knows french and we benefit each others with voice conversations.

carol-s1
February 6, 2011
Bonjour, J'e m'appelle Carol!! J'habit Australiae, j'ai parler anglaise aussi travellier une ville, Melbourne

Sothear-K
February 6, 2011
Bonjour, J'e m'appelle Sothear!! J'habit au Camboude, j'ai parler anglais aussi, mantenant je suis etudiant.Merci!

Gemeniguy
February 13, 2011
Bonjour. Je m'appelle Rick. If I walked up to a stranger I didn't know and wanted to ask them a question, would I first say "Pardon", "Bonjour. Pardon." or something else. I want to be very polite in what I first say. Any information in this regard will be appreciated. Merci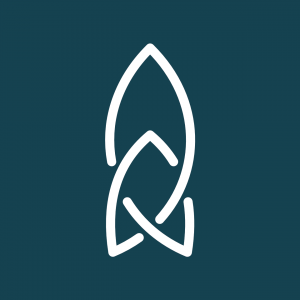 Rocket-Languages
February 14, 2011
Bonjour Rick. To be very polite, you could say "Excusez-moi, s'il vous plait" and then ask your question. Most French people will be more than happy to help you out, especially if you ask so nicely! Hope that helps.

Gemeniguy
February 14, 2011
Bonsoir Rocket Languages. I will be saying "Excusez-moi, s'il vous plait" quite often, in fact probably most of the time. Merci

salut Marie, Merci beaucoup pour enseigner la Francai . abientot, adel Tehran/Iran

salut Marie. Merci beaucoup pour votre apprendre. I am glad to learn French by your site and I apologizer because I live in Iran and i cant pay for your offers that i like and it usage for me . If you lead me for paying your products I will be proud to pay. All best

bonjour Marie I am getting accustomed to understand written French....... Can u suggest some effective way to clearly understand Spoken French? Please if u can.
Marie-Claire-Riviere
April 28, 2011
Bonjour tout le monde. If you want to understand spoken French the best way is to practice - listen to as much as you can. If you google Radio France you should be able to link to their site and listen to their broadcasts. Bonne chance Marie-Claire

Salut Marie-Claire, Merci beaucoup pour l'introduction libre de Rocket Français. Je suis actuellement un membre en règle sur un autre site leçon de français. J'assaie de votre site et jusqu'ici tout va bien, il est temps de passer au format de votre leçon. Très facile à apprendre. Impossible d'attendre pour les cours avancés.

salut Marie-clair, Thank you very very very much i will do my best to learn french.. because its a part of my beautiful dream.. merci beaucoup..


salut Marie-clair Merci beaucoup pour le francais lecon.il tre bonn,marie. revoir, marie. paul