radio

chia:roscuro
July 1, 2012
what is the best French radio station to listen to when learning French?
Marie-Claire-Riviere
July 13, 2012
Bonjour Chia, This is quite a good radio station http://www.franceinfo.fr/player it may be quite difficult to understand if you are learning but even if you don't understand everything, it is important to listen to French as much as possible to become accustomed to the sound and gradually you will gain a good aural fluency. Of course this is but one option of many on the internet. I would suggest watching news report online as well because it allows you to follow the images, videos and body language that comes with the sound so that you can better understand what you are listening to. TF1 has daily reports of all different sorts that are easy to access. J'espère que cela vous aide - I hope this helps! - Marie-Claire


merci boucoup pour cette conseils


Matthew--6
August 8, 2012
Matthew--6
August 9, 2012
I have long way to go to speak French. I can only figure out a word here and there.I am having fun trying to figure out what they are discussing.
Marie-Claire-Riviere
August 19, 2012
Bonjour! De rien! Et, continuez à y essayer parce que il arrivera un jour où ça deviendra facile a comprendre ce qu'ils disent sur la radio - No worries. Keep trying because the day will come where all of a sudden it will be easy to understand what they are saying! À bientôt, - Marie-Claire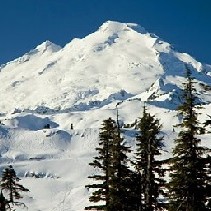 I'm finding it helpful to watch videos on the internet. There are cartoons amied at children which may be helpful for beginners, but there are also some movies aimed at adults. The nice thing about using the internet is that if you want to check the meaning of a word, you can simply press the pause button and look it up on the dictionary. If you like the movie, you can watch it again and again. As with Marie-Claire's suggestion of watching the news and using body language to help to understand speech, the same can be said about movies on the internet.

Deborah-S38
July 22, 2013
Where do you find cartoons in French? Can you post some titles or a website to go to? I've been trying the French radio but as marie-claire stated, I can only pick up a few words and it seems so fast. Cartoons or even French Sesame Street (do they have that) would help! merci

I am watching a tv show on youtube called "Le petit Nicolas" on youtube, there lots of videos for the show, and are around 15 minutes long

Deborah-S38
July 22, 2013
Merci beaucoup! Je voudrais étudier français en many formats. Cette m'aider!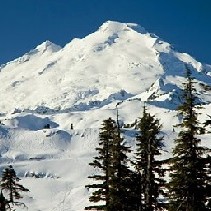 I've only used two websites and both are found on You Tube; because each has short pieces in several languages, I suggest doing a Google seach to specify French. The one site is called Book Box; search with the terms "learn french book box". This site has fairly basic cartoons and provides subtitles. The other site mainly has stories from the Bible with which children are familiar; search on "par pasteur evangeliste". Another website that has extensive French programming on a variety of topics, including the news, is the Canadian Broadcasting Corporation. The URL is www.radio-canada.ca. If that doesn't work then do a Google search on the corporation name and include the word "French".