Let's Speak Hindi Together!
Namaskaar! maiM amerikaa se aaee hooAO.Main Hindi seekh raha hun. :)
Namaskar, main bhi Hindi sikhna chahti hoon lekin mujhe sharam ata hain ki main bharatiya hone ki badd main bhi Hindi nahi janti hoon...
pls what is new and laptop in hindi, i am new here, Namaskaar aplooge
namaskar. main bohat khus hu kyonki ab hum hindi bol sakti hai. Main malaysia se aayi hu.
mera naam jannat hain i wanna speak hindi if you can help kripya :)
namaskar, mera naam jyothi hain. mein hindi se baath karne ke liye koshish kar rahi hoon. please app mujko help karo.
namaskar :) mujhe thodee see hindi ;p
@Jyothi, "mein hindi se baath karne ke liye koshish kar rahi hoon" - Are you trying to say " I am trying to speak/talk hindi". If so, I believe it should be (I use slightly different notation) "main hindi bolne (ko OR ke lie OR neither) koshish kar rahi hoo Ill explain each bit. I used the verb bolna (to speak) instead of baat karna (to talk). If you used baat karna, drop the "se". se goes with what you are talking to/with. Example main tumse baat kar raha huu - I am talking to/with you. main baat kar raha huu - I am talking Now, with the (ko OR ke lie OR neither) I am not sure if you know or not, but you can use any of those options and the sentence still makes sense (Just thought I would put that in there as general knowledge) :D Now, your last sentence - please app mujko help karo - this can still be used, as it does in Real life (start with a respect aap and drop to a more informal tum/ho sense), however, if you want proper grammar it would be - aap mujko help kijie - and you dont actually have to say please here either, since the aap command can mean - can you please help me. Now, if you want to make the sentence full hindi, the verb to help is "ki madad karna" - ki goes with what needs/wants etc the help. so your sentence using hindi. - aap meri madad kijie (noting that meri will be feminine even if you are male as the verb is feminine) @Julianna - to make you sentence more complete, add "aati hai" so "mujhe thodii sii hindi aati hai" (literal meaning - hindi comes to me (I use ii instead of ee - same thing). I will explain the sentence. You already know the mujhe thodii sii part (btw you can drop sii and the sentence is still correct - just for general knowledge) aati comes from the verb aana - to come. When you refer to a skill you dont say "I know.." you say " x comes to me" Some examples: mujhe chalaana aata hai - I know how to drive - driving comes to me mujhe saral hindi aati hai - I know simple hindi - simple hindi comes to me the verb aana will change gender depending on the subject, so "mujhe saral hindi aati hai" - hindi is the subject - and it is feminine - so aana = aati. Hopefully this helps a little. Feel free to ask any question and most importantly, keep speaking! What I have found is even if you say something incorrectly, you are till understood!
Abdoussalam-D
August 2, 2011
i am very grateful to this part of Hindi verb, i will soonest to speaking Hindi fluently. thanks
Keyatta--12
October 16, 2011
How do you know between Masculine and Feminine??? And how you use it??
Nikita-Sharma
March 8, 2012
Hello Keyatta, My apologies for the late reply. To put it simply, masculine words end with an Aaa whereas feminine end with a Eee. Some examples: - LadKAA (boy) LadKII (girl) - chaCHA (uncle) chaCHI (aunty) - Main aapko pasand karTHA / karTHI hoon (I LIKE YOU) - Main naaheen samJHA/ main haaheen samJEE (I don't understand) Hopefully these are useful. Please let me know if you have any further queries. All the best! - Nikita
Konstanze-A
March 17, 2012
Where can I find verb conjugations?
Namaskaar :-) I've been having problems with this piece of grammar - I've learned how to say Mai and Aap staetments eg. Mai unse milna chhaata huN (a guy speaking) Aap unse milna chhaate haiN (when the aap is a guy) But what happens when it's about a third person (who is a guy): Woh unse milna chhaat... hai - is it chhaata or chhaate? And is it hai or haiN. I guess my question is do you assume the person is a respectful plural (as in Aap) or not? I hope this makes sense - can anyone help me? Thanks PJ
for woh (often pronounced wah), it would be chhaata hai... since woh is singular... however, with woh, many speakers use it as the plural also, and as such will say chhaate hain if they mean the plural. But correct grammar would be chhaata hai. (for a male of course)
devanagri muskil hai magar mai mehnet kar rahi hu. mujhe hindi sikhne ke liye dost ki jaroorat hai. lekin rocket hindi bahut achi kitab hai hindi sikhne ke liye.
Namaskar...aap kaise hai?main indonesia se hoon.
Karina--43
August 15, 2013
namaskaar. meraa naam karina hai. maiM sayunkt raajya se aaee hooAO. mere paas mitaa, pitaa, aur (hindi meiM "brother" kaise bolte hain?) ps please correct any grammatical errors in my introduction. dhanyavaad!
Thailea--
September 16, 2013
Could someone please tell me what version of "you" would one use when talking to a group. I saw that "Tu" was listed as singular, but "aap" and "tum" both also could be used as singular?
Nathan-S
September 17, 2013
All three can be used when speaking to a group. So, firstly determine who you are talking to (ie, friends, relatives, strangers, co-workers etc), this will determine which to use. Then, to make it clear that you are talking about several people, simply add the word "log" meaning "people" or "lot" or "guys"... so "aap log socte hain ki kuch nahi hoge" - "You people/lot/guys think that nothing will happen" Furthermore, you can also specify the numbers of people so "tum dono" meaning "you both"... or "tum tiin", "you three". This is actually similar to English also, since you can use "you" as a single or plural.
Hello to All, मेरा नाम जॉन है - Meraa naam Jon hai. My name is John. मैं थाई हूँ. Main Thai hun. I am Thai. I would like to reply to Ayo's question: New in Hindi is नया nayaa (masculine) नई naaee (feminine) e.g. नया दिन - nayaa din - new day नई दुकान - naee dukaan - new shop/store Laptop - लैपटॉप - Laipṭŏp I hope this helps.
Namaste ! I am a new new learner and am an absolute beginner.
Namaste MJ 17, Welcome to Rocket Hindi. You will love this program. Check our Forum often. You will learn a lot by participating. Have fun learning Hindi. Namaste John
hari-rocket-hindi-tutor
November 1, 2013
Welcome to Rocket Hindi MJ. As John pointed out, you will get to learn a lot by interacting with people, just keep asking questions and keep on learning.
hari-rocket-hindi-tutor
November 1, 2013
Namaste Karinaji... sorry for the late reply .. your introduction was pretty good ..how were you supposed to end the last line of your introduction? BTW, one would call a brother as "bhai" (Bhā'ī),"bhaiya" (Bhaiyā) in hindi..
ethanpiedude
February 14, 2014
Namaskaar. Me Hindi sikh raha hu. Me Amerika sea I hu. I think I misspelled a lot of that.
John-H8
February 14, 2014
Namaste David, Welcome to our forum. I think the first sentence you are trying to say is I am learning Hindi.मैं हिंदी सीख रहा हूँ-maĩ hindī sīkha rahā hū̃. Me=मे mē̃-में-in Maiṁ - मैं --I The second sentence I don't know what are you trying to say. Please say it in English. Have fun learning Hindi. John H8
hari-rocket-hindi-tutor
February 16, 2014
Hi I believe the second sentence is trying to imply that the person (in this case, David) is from America.. its written as "Maiṁ amērikā sē hūm̐" /मैं अमेरिका से हूँ मैं - Maiṁ - I अमेरिका -amērikā - America से हूँ - sē hūm̐/ am from
Namaskaar, main O.H. hoon. Mujhe hindi seekhnaa pasand hai. Mai bhee dayi haath ke saath likhnaa koshish kar rahee hoon.
hari-rocket-hindi-tutor
March 4, 2014
Hi O.H good job on the writing. one minor point, it should be as "main dayi haath se likhne ki koshish kar raha/rahi hun". when you say "Mai bhee dayi haath ke saath likhnaa koshish kar rahee hoon" it means "i am also using my right hand to write". "ke saath" is not necessary in this sentence.
Namaste, meera naam Dorin hai. Mai Romania se ai hu. Apa kaise hai? Mujhe thodi si hindi maluma hai. Sirfa thodi bahuta, mujhe sikhana pasanda hai. Phir milenge :-) Dorin
hari-rocket-hindi-tutor
April 18, 2014
Very good Dorin. that was very good. hope you would continue learning and you can ask whatever doubts you have, and we all would help you to clear it ..
Namaste Hari, madad key leeyey bahuta danyavaad. Aap kahaa sey he? Are you part of the rocket-team or you are also learning hindi here? And yes I have a question: Do you know whether there is an official standard notation for words like "meera", "bahuta" because I did found them also like "mira" and "bahut", or "dhanyavaad". Or it doesn't matter? Bahut shukriyaa! Dorin
hari-rocket-hindi-tutor
April 19, 2014
Hi Dorin I am from the city of Chennai in India, and I am a tutor for the Rocketlanguages helping people in understanding the small things that they could not after the lessons. A standard romanised notation is Mērā (मेरा) , Bahuta(बहुत) but of course since you cannot type it the same way when using it in a general way, people use 'mera' and 'bahut' etc...
I see, so there must be so many versions, because people in general don't respect that standard notation. Like in Mērā, to get that "ē" sound, people sometimes use "ee" sound, like in "sleep" or sometimes Mira with "i" like in "flip". Maybe that's just because it was used while teaching hindi to english speakers, so that they can get the sound right. I am curious why Bahuta has that "a" at the end, as it not a audible in general conversations. Spashtikarana key lyeey bahut hee danyavaad :-).
hari-rocket-hindi-tutor
April 29, 2014
Hi Dorin when you get the 'ee' sound in Mērā, it would sound as Meera ( which is actually a name!!), if to be written in phoenetics, Mērā would be like mera with the 'e' as in men... as for the 'a' in bahuta, it is not present in the actual pronounication, it is silent.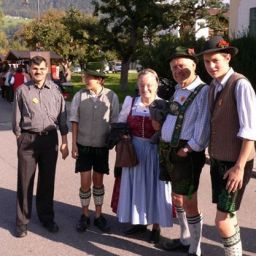 Ashwani-K
December 21, 2014
Main Bhartiya hun , Mumbai se , pichle do saal se german sikh raha hun . Dekh kar achcha laga ki kuch log hindi sikhne ki koshish kar rahe hain. Agar main kisi ki help kar sakta hun to apne ko lucky samjunga. Hindi is simple as it comes from Sanskrit , one example is Door in English Tor in german Dwar in Sanskrit ( Hindi) Dwer in Russian. Enjoy your learning ! Thanks Rocket , thanks to you all ! Ashwani