italian beginners chat room
Im thinking of setting up an italian chat room any interest?
Maria-DiLorenzi
June 13, 2013
Ciao Petar , potrebbe essere una buona idea. I've forwarded to the Rocket Italian Team to see what they think. ciao
Tristan--
November 4, 2013
Darren-A1
December 3, 2013
Perfetto, non posso aspettare!
Maria-DiLorenzi
January 16, 2014
Ciao Darren, The sentence "I can't wait" in English will be translated in Italian as "Non vedo l'ora". Ciao
Maria-DiLorenzi
February 9, 2014
Ciao piccola, "vorrei che" in English is translated as "I'd like that". Is this what you mean in your message? What a beautiful picture in your profile....! Dove hai fatto sub? ciao
Piccola
February 10, 2014
In molti posti, anche in Italia
snuggles930--
April 15, 2014
There should be a chat room for beginners. I have a problem going completely blank when I have to respond verbally. When the material is written I can respond correctly but not verbally. I go into like a panic mode and can't think of the response. I practice out loud over and over but it still happens. How do I get over this? I have no one here to practice with at all. I would very much like to get over this problem so that I can progress. Grazie e piacere, Christine
snuggles930--
April 15, 2014
I figured out what my problem is. I do the Play It. I do well in the "written parts". I know how to respond. It's the speaking parts I have trouble with--I just go completely blank or my tongue freezes. It's very frustrating! In lesson 1.1 basic introductions--I do know what the problem is however... In English we say "What is your name?" but in Italian it's COME as in How do you call yourself. To my very American brain it sounds better to say "What..." instead of "how" COME. Does that make sense. So I feel like my brain is fighting the Italian way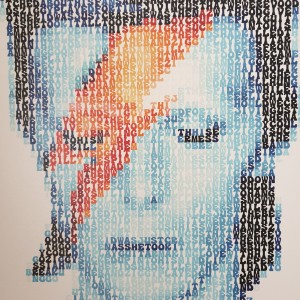 Hi "Come" has many meanings in Italian, depending on the context of the sentence. "What" is one of them, as are "like" "as" and obviously "how". Don't worry you will learn of them as you progress through the courses. Try not to think too literally, it will come to you in time. There is a new addition to the course called "play it" which I think will help with your verbal responses, just repeat each line (easiest) until you're fluent then work to the next line (easier) and so on, it may take a little time but think of it as not a race, it certainly works for me. I hope this helps Ciao Grahame
I can read and understand and also pass the quiz in the lessons but without seeing the words when I am asked a question I have to think of what to say quickly and that's difficult when making conversation. I need some one to talk to face to face who can talk Italian, that's my problem.
Maria-DiLorenzi
April 22, 2014
Hi students, it takes some time to get familiar with the language. Have you tried the "role play" section? It could be a good way to practise. Buon divetimento! Ciao
so any news on this chat room idea?
Maria-DiLorenzi
May 24, 2014
Ciao a tutti I'm checking with the Rocket Italian Team to see if this could be done. I'll keep you updated. Ciao
I would like to give my vote to the idea of a chat room too. Let's all give Petar L our support . The more of us that vote the better chance of the Rocket team acting.
lets hope this works. could really help us practice Italian with each other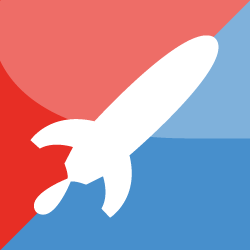 Rocket-Languages
July 24, 2014
Hi everyone, Thanks so much for your posts! We like the idea of a chatroom too, and it's definitely on our list of things to look into later this year. We appreciate your feedback...keep it coming!
I also think that a chatroom is a great idea!
Donald-S2
August 19, 2014
Chatroom would be a good idea it gets my vote
Marie--142
September 10, 2014
Hi Maria, In the first lesson you ask "Parli italiano?" but Alex answers "Studio l'italiano" How do you know when to use the article l' ? Thanks Marie
tom-pason
October 11, 2014
Si Vorrei una chat camera non e persona parlare To understand how the language goes together reading in english the answers to the different tests especially the play in a literal form can help me figure out how to think in the italian languge. Don't know how difficult it would be and I know in certain instances there is no literal translation but I think it may help. Thank you for you work in this. Your program is by far the most comprehensive learning tool I've come across. Had I taken the time to use all the features earlier I would have progressed faster. Thanks again Tom
Donald-S2
October 14, 2014
Ciao tom I do agree with you on using literal translation to help think in italian. Also I wish the Play it option had been available earlier it really has been a help (once you get to the native stage) and I am now going back through all my past lessons. I am just back from Ischia and found that at last I am starting to be able to respond to the locals rather than going into a state of panic. Grazie Donald
Maria-DiLorenzi
October 29, 2014
Ciao a tutti ! Donald, I'm happy to hear that you feel more confident in Italian. I'm sure you have enjoyed Ischia. Please note that it will take some time before you will start to think in a different language. Practicing while on holiday is the best exercise you can do. Ciao
prince-97
November 5, 2014
ciao a tutti ed buona sera .
prince-97
November 5, 2014
ciao maria tu sei una blue star italian master ,,bene ,io sto imparando questa meravigliosa lingua un saluto per te buon pomeriggio .
Maria-DiLorenzi
November 11, 2014
Ciao Prince97 e soprattutto BENVENUTO! tu di dove sei?
adrian-zamora
February 16, 2015
Ciao a tutti !
Any word on the Chat room for beginners? That would really help out.
Stephen-W55
February 16, 2015
Yes,it seems our request has fallen on deaf ears!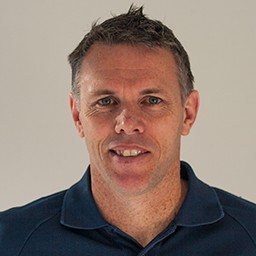 jason-oxenham-ceo
February 16, 2015
Hi all - re the chatroom idea. We have been looking into it, along with an extension into "classroom" sessions. There are quite a few technical hurdles to overcome when integrating these sorts of features. So, I know it's not much of an update but it is stil on the radar!
I've just joined and looking forward to extending my Duolingo learning experience. A chatroom would be so good. I know it's hard to integrate and then there is the moderation of the thing. But just imagine... you could create an italian bot that would ask questions upon entering the chatroom!
fpalma6
November 14, 2015
Maria, Sto imparando un po italiano. Grazie rocket Italian. Hoping to learn much more.
Maria-DiLorenzi
November 16, 2015
Ciao fpalma6 Benvenuta nel forum di Rocket Italian. Puoi usare il forum per chiedere informazioni o semplicemente per chiaccherare con altri studenti. Buon divertimento. Ciao
fpalma6
November 19, 2015
Maria, Buon giorno. Ero in Italia in Settembre. Che bella Natione e lingua . Mi chiamo Francesco. Ciao
Tatjana-L
December 1, 2015
Ciao tutti! Mi chiamo Tatjana. Sono russa, vivo dal Norwegia. Ho appena iniziato con questo corso. Sento che e molto utile per me. Ho molti amiche italiani, con che vuole parlare la lingua italiana. Come posso parlare con voi qui? Skype? Blab? what`s up?

Arrivederci, a presto!
Tatjana
Benvenuti Tatjana, Sono degli Stati Uniti. Sto imparando la linqua per quando io torno a italia in due mille diciasette. Ciao Francesco
Tatjana-L
December 1, 2015
Ciao Francesco! Grazie per il tuo messageo! Forse posso parlare per Skype, che ne penso?
I think its a good idea - so long we don`t have a chat room here...
What du you think about?
Saluti
Tatjana

Grazie, mi dispiace, ma non ho Skype (I have no access to SKYPE).
Tatjana-L
December 1, 2015
Ciao Francesco, Skype is easy to dowload and its free.
We can create a Skype group for students of Rocket Italian!
Just an idea.
Una buona serata a te!
Ciaooo!
Tatjana, Ciao. Ti piace viaggiare a italia?
Tatjana-L
December 2, 2015
Ciao Francesco! Mi piace Italia, Ho visitato Toscania da scorso anno.
E tu?

si, ho visitato Roma,Venezia e Firenze due mesi fa. Che bella nazione.
Tatjana-L
December 4, 2015
Ciao Francesco, come stai?
Dimmi, da quando tempo studi italiano? Hai amici italiani per praticare la lingua?
Una buona giornata a te!
Ciao, a dopo!
Ciao Tatjana, Sto bene. Io studio italiano per due mesi. Mi piace Rocket Italian. Occasionalmente, parlo per solo uno amico. Grazie. Buon giorno.
Tatjana-L
December 8, 2015
Ciao a tutti! Iniziamo a skype group per practicre parlare. Scrivi mi - il mio indirizzo di Skype - tatlei99 . Ci vediamo!
drewster
January 12, 2017
Hi Rocket,

Is this any closer to becoming a feature? I see it's been on the books for a long while and I think it would be very helpful to get people talking & engaging more.

Cheers,
Drew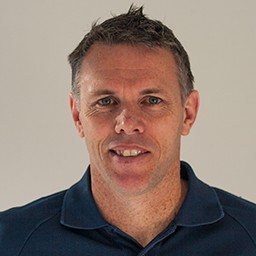 jason-oxenham-ceo
January 17, 2017
Hi Drew - It's not really much closer. If you have any ideas about how it could work then let us know so we can add it to the discussion.