Stazione dei treni
Why is it - per andare alla satzione dei treni? and not - dov'e la stazione dei treni?
Maria-DiLorenzi
May 26, 2011
Ciao John, both sentences are correct and can be used to ask for directions. -" per andare alla stazione dei treni?" is the translation of "how do I reach the train station?" (literally will be "to go to the train station?") -"dov'è la stazione dei treni" means "where is the train station?" I hope this helps. Buon divertimento. Ciao
Yes, thanks. It's interesting that, "per andare alla stazione dei treni?" doesn't use the word "how". It must be undertood by saying it with a questioning intonation. Correct? Also, this qoestion is more specific, when you want directions to a location rather than Dov'e, which technically only asks for the location not necessarily how to get there.
When do you use molto and molta? In the cafe lesson it states molta acqua and previous lesson it was molto bene. Is the answer use molto when the meaning is "very" and molto/molta when the meaning is "a lot".
This is how I see it, Molto can be used as an adjective or adverb. Adjective = much, a lot. Adverb = very. When used as an adjective you always match the gender of the noun.In the case of molta aqua, it is being used to describe a noun. "aqua", aqua is feminine so molto become molta to match. When used as an adverb it stays in the form , molto, molto bene see lessons 1.8 and 4.10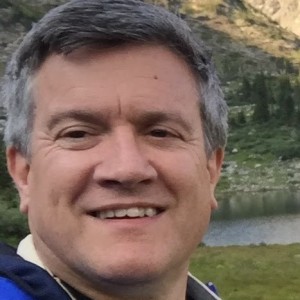 Tony1248
October 13, 2018
 I'm confused by the translation of "molto" in a sample sentence given in lesson 4.10: "Ho comprato una pizza piccola.  Mangio molto poco", where the translation is given as " I bought a small pizza. I eat a little".  The whole point of this series of sample sentences is to help us understand the use of adjectives verses adverbs,  and yet it doesn't seem like "molto" is being translated here as an adverb as I expected it to be .  In other words I thought the translation should be, "I eat very little"  where "molto" is serving as an adverb to modify "poco". 

 What am I missing here? 

caterina-rocket-italian-tutor
October 16, 2018
Hi Tony1248, 

Thank you for bringing this up!

You have correctly illustrated the right use of "molto" as adverb in this case and your suggested translation "I eat very little", in this context, indeed seems more accurate since the adverb "molto" can often be translated with "very". 

To sum it up, you have not missed anything and you are indeed indicated an ever more accurate translation, thank you for this!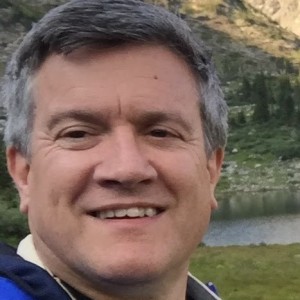 Tony1248
October 16, 2018
Thank you for your clear response. I think you meant, "you have indeed indicated an even more accurate translation". (English is my strength, of course ;).

I believe Rocket Italian has wonderful features and is a good value. But as a learner I rely on your system for accurate content. I see signs Rocket Italian provides that quality, but there will probably always be room for improvement. I hope those efforts continue so that Rocket Italian gets better and better.

caterina-rocket-italian-tutor
October 16, 2018
Thanks Tony, grazie!  I think the best thing to say in this case is: 'Non si smette mai di imparare' :)
Maria-DiLorenzi
June 6, 2011
Ciao Angela, "molto" can be translated as "very", or "most" or "a lot", "a lot of" . Here few examples: -ieri ero molto stanco =yesterday I was very tired -ieri ho mangiato molto = yesterday I ate a lot -ieri ho mangiato molto riso =yesterday I ate a lot of rice -ieri ho mangiato molta carne = yesterday I ate a lot of meat In the last sentence we use the adjective "molta" because "carne" is a feminine noun. When the adjective is referred to a noun, it changes is ending following the gender of the noun. I hope this helps. Ciao