私はアメリカ人でした、でもロケットの日本語で、英語を話す人じゃありません 。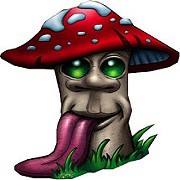 EarleyGrave
December 16, 2020
Are you trying to say that you were an American, but through Rocket Japanese you've lost the ability to speak English? ;)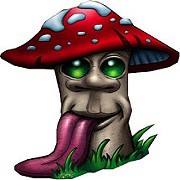 EarleyGrave
December 16, 2020
You're a silly person. I hope you know that. But still, have fun. :)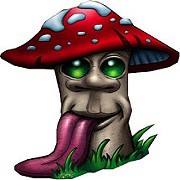 EarleyGrave
December 16, 2020
Japanese isn't so hard, and OMG, are you Rem from RE:ZERO? I'm going to cry. Poor girl. And poor Subaru… :( sniff sniff
はい、レムだ!私は、でもシーゾン2を見るありません。Goodness, I hope I am saying these things correctly.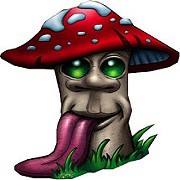 EarleyGrave
December 16, 2020
Hehe it's okay if you aren't, we can understand you. RE:ZERO is awesome and yes you need to see Season 2 right away…!
From start to finish, what I was trying to say…
I am an American, but in/by/through Rocket('s) Japanese, I am no longer an English speaker. 
Just kidding. Were there any mistakes?
I guess I did say that. There was a mistake.
Or maybe it is what I meant. Japanese is difficult.
Yes, I am Rem! But as for me, I have not seen Season 2.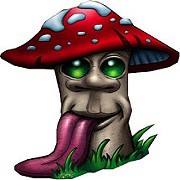 EarleyGrave
December 16, 2020
Yes I pretty much understood that LOL.  Rocket Japanese is a wonderful thing.
How far along are you on Rocket Japanese? And, as for me, I suppose I need to watch Re:Zero when I get the chance to. XD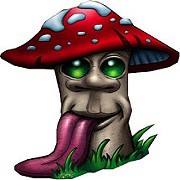 EarleyGrave
December 16, 2020
Oh I don't know, I think I just started Module 3 or so. I'm also on Duolingo and also use Japanese From Zero! and YouTube videos, so I've a ways to go yet. And yes, you should watch all of RE:ZERO, it's great!
 I see, you are doing wonderful! I am only on module 2 of level one, but I am using other things as well, such as Anki decks, Tae Kim's Guide, AJATT, and Kanji Koohii. I have a very limited vocabulary and grammar is still a bit confusing, so saying things is often difficult…
Re:Zero is a fun show, but have you ever seen the show… A Promised Neverland? That one is good. Made in Abyss, too.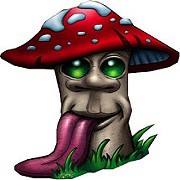 EarleyGrave
December 16, 2020
Yes, I have watched both of them! If you are on module 2 of level 1, I would highly recommend a YouTube channel called Organic Japanese with Cure Dolly, that you can find at https://www.youtube.com/watch?v=JWrbMAygRxc, because even if Rocket Japanese is the best all-in-one source I've found, there are some fundamentals about the Japanese language that seem to be poorly explained to English speakers in most sources (including this one).  
I recommend attacking Japanese from multiple angles to really get a good grasp at it. It simply seems that Japanese is poorly taught to English speakers because everyone tries to convey it in English grammar terms, instead of Japanese grammar terms. An easy example is that SUKI (an adjective meaning likeable or pleasing) gets turned into the English to-like, which it isn't, in most Japanese courses. Cure Dolly disillusions us of these very bad translations that don't explain the Japanese sentence structure!  
She also explains the difference between WA and GA very well, which isn't well explained otherwise. Though Rocket Japanese asked me to interview for them, I haven't had a chance yet to praise their method or criticize their shortcomings. I'm here for everyone… to help people learn the language, and I'm not a shill for one and only one particular path to learning Japanese. Cheers!
It is reassuring to hear you say this pricey course is the best you've found!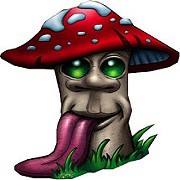 EarleyGrave
December 16, 2020
It definitely is. JapanesePod101 isn't structured enough, Pimsleur's Japanese doesn't focus on reading/writing enough… Rocket Japanese is the best I've found. That doesn't mean it's perfect, but for $180 for all three Japanese levels (if you use code HONEY60), I can hardly find a better deal on the internet than this!
Oh, I think I've seen that channel once before, though never watched! Thank you. And, as for the price I got, Rocket Japanese was something of $160, so, if it is as good as you say, surely it will be worth the price. One thing I've found useful is to learn the Grammar from other sources, such as Tae Kim's Grammar guide, in conjunction with Rocket Japanese. Is there any other sources you'd say would go well with the course?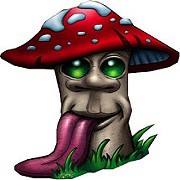 EarleyGrave
December 16, 2020
That's difficult to say. I highly recommend Rocket Japanese, but for understanding the real grammar and sentence structure (and conjugation) I recommend Cure Dolly, but Duolingo also introduces you to a ton of vocabulary and Kanji and Japanese From Zero! (book series) is where I first learned Hiragana and I think it's an excellent resource for self-learners. Really the most important thing is to use whatever reasources you can find, especially YouTube videos that will teach you, if you have trouble. Japanese is tough, no one should expect any one resource to teach you everything perfectly.  
I love Rocket Japanese as the best primary source, but I'd love to hear how you rate Organic Japanese with Cure Dolly for understanding a lot of fundamentals if you give her a try. She was a real life-saver to me, even if her YouTube videos aren't a full structured course that I can recommend as a stand-alone way to learn the language!
I think hiragana is certainly the first thing any person interested in Japanese can learn. when I was first getting into this, I found the excellent resource for hiragana and katakana: Tofugu. It was so easy, I was able to learn very quickly. 
You are right, though… I certainly need to commit to using my resources more. I've lost access to Anki so I really ought to start using Rocket more. 
And, indeed, no one source can ever be perfect because different people have different ways that are better for them. 
Did you say you were going to review (interview) Rocket Japanese?
Yeah, but the problem is… do you know if Anki.web is able to be used without actually downloading it? I am using a Chromebook so there isn't a way for me to download it and as far as I've been able to discover, I can't get Anki.web to work… as in, just choosing a shared deck and choosing it online.
Well, I think the interview would be a good idea, as you seem knowledgeable on the subject as to give good and helpful feedback. I think some amount of criticism would be worthy in an interview, too. 
I am starting to watch Cure Dolly, and this is exciting. Knowing the grammar is very helpful for me and if this is indeed as you say it will be a wonderful source to add to my learning.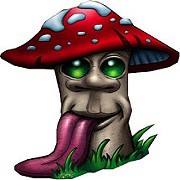 EarleyGrave
December 16, 2020
Yes actually I just checked to make sure, but if you go to ankiweb.net you can log in and view/study your flashcards in your web browser, so there's nothing to download or install. It's not as versatile as all you can do with the app version, but it gets the job done!  
Let me know what you think of Cure Dolly after watching 2-3 of her videos. I feel like she explains things we should all be taught be aren't, and in simple terms. I really can't recommend her enough for taking complex things and making them easy.
So, without downloading Anki, you can't use shared decks though, correct? (Shared as in: decks made by others)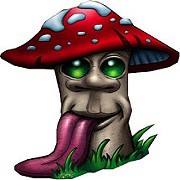 EarleyGrave
December 16, 2020
I'm unsure about that. I don't think shared decks are as good as we're led the believe. We should make Anki cards based on the things we're actually learning, not things we've never even encounted yet in our lessons (at least that's my thoughts on it). I don't really care for things like "core 6k vocab" and such, because if I haven't learned them already it's just gobbledygook to me. I like to make my own cards.  
Being able to install Anki on your phone/computer is definitely the better option, but I don't think we should ever get ahead of ourselves. We should be trying to remember the things we're being taught, instead of things we've never encountered before.
Yes, I do suppose I ought to make my own decks—I have, once, but it's on a different computer and I'm unsure if I upload it as a file; I'm not sure if it's possible. oh, and have you heard of the free course Marshallyin? I haven't gone through too much of it though I suppose it might be a useful resource, especially for someone who doesn't wish to spend $160.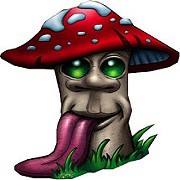 EarleyGrave
December 16, 2020
Nope I haven't heard of that one, though since I already bought all the Rocket Japanese and all 7 Japanese From Zero! books and even paid the premium yearly fee for Duolingo, I'm kinda just trying to survive on what I've aleady spent my blood, sweat and tears on! :)
Hey, that's fair. 
Oh, and as for Anki… do you know of any better source for learning new vocabulary? For even though it is cert useful for what you already are learning, where else is useful for learning mass amounts of new vocabulary?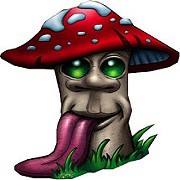 EarleyGrave
December 16, 2020
That's a difficult one. I don't like to spread myself too thin, so literally I'm using Rocket Japanese, Duolingo, Japanese From Zero!, Cure Dolly and random YouTube videos to learn. I'd say that Duolingo is actually pretty good at introducing a lot of random vocabulary. They only teach about a thousand of the Kanji in their course, but that doesn't mean they don't make good use of the ones they do teach. I would recommend that, especially since it's a free resource you can spend as much (or as little) time on as you like.
I see. Thanks for the recommendations!
I am curious about Dolly… as in, why she chooses to use that strange avatar and call herself an AI. I am curious as to who she indeed is, for her teaching methods are quite interesting and unique, and certainly very useful for any learner.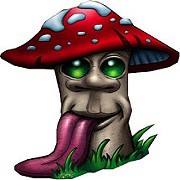 EarleyGrave
December 16, 2020
I have no idea who Cure Dolly is. I know she presents herself as a virtual youtuber/android and that she has a British accent, but I really can't care about those facets as the information she provides ls like pure gold. I don't know who she is or why she does what she does, I only know that she has given me information and perspective that no other Japanese learning resource has managed to provide me in the years of struggling through this language I've endured.  
Her very basic premise of every Japanese sentence having a GA changed the entire language for me, and she covers that in the first one or two videos she uploaded. I can't even… I can't even put into words how valuable her perspective is. No learning resource, especially Rocket Japanese, should ignore this info!
I agree! I think if Rocket Japanese added a module with the information from Dolly's channel, it would serve them so well! I get annoyed sometimes by those immersion teachers and whatnot who ignore grammar… because it is my opinion that grammar is the most important thing to learn. Learn the grammar well, and all that's left of a language is vocabulary. Grammar builds the language, and holds it together. I think a grammar lesson on Rocket Japanese would truly elevate it to the ultimate all in one lesson. 
Than again, don't they have a grammar lesson already? I'm not sure.
Emma-Rocket-Japanese-Tutor
December 17, 2020
こんにちは  (Konnichiwa) EarleyGrave and Jyuune,

Glad to see you are both working so hard at learning Japanese!

Jyuune, good job writing all of those sentences in Japanese! Writing, reading, and thinking as much as you can in Japanese will really help your language skills to improve. 
As for your sentences, there are a few areas you might need to work on, but for only being at Module 2 of Level 1, you're doing a great job! 
There are a few errors, but I'm sure you'll naturally correct yourself as you go through more of the course. 

EarleyGrave, I had a quick look at Cure Dolly, but she doesn't appear to be a native speaker. Her explanations are easy to understand, but Rocket Japanese opts for a more comprehensive approach. Everyone has different learning styles so feel free to use the resource that suits you best! 
Japanese is a tricky language and some concepts are near impossible to convey using English grammar - because they simply don't exist in English! Keep practicing with as many different sentences in as many different contexts as you can and you'll get the hang of it! 

Keep up the good work! 
勉強を頑張って下さい! (Benkyō o ganbatte kudasai!)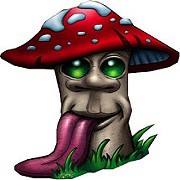 EarleyGrave
December 18, 2020
Yes, I know she's not native Japanese. However, native Japanese speakers aren't normally native English speakers either, so there's always going to be a disconnect where a teacher doesn't perfectly understand the language they're translating from and the language they're translating to. Japanese learners typically have more than one source that they're learning from, which helps even-out this disconnect (I think).
I would call Rocket Japanese the most comprehensive source I know of, but that doesn't mean I'd call it perfect or say that things are never better explained elsewhere. That'd be a tall order! I never refer people to Cure Dolly as a primary resource to learn the language, but rather as a solid supplement to make sense of things that are otherwise not generally well-explained by other resources.
I have, myself, looked at a good amount of Cure Dolly and I can say that I agree with Earley Grave at least thus far. She does speak a little quickly, but she might be the best source for comprehensive, simple explanations of Japanese Grammar on the internet, maybe even more than Tae Kim's Guide. I shall likely watch some more of her tonight. 
I'm not sure of the errors I made, though I believe that I probably did make some. Cure Dolly is helping me with the particles which will surely level up my understanding of the Japanese language, so to say! ;)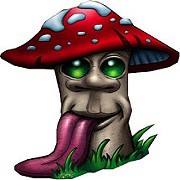 EarleyGrave
December 18, 2020
I thank you for saying so, Jyuune. At least I'm not alone. :)
Upon reading some of Rocket Japanese's grammar explanations, I think theirs is pretty good, too.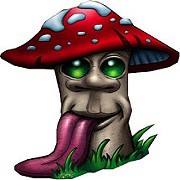 EarleyGrave
December 25, 2020
Yeah they are, I didn't mean to say they weren't. It's most other Japanese learning resources that explain things very poorly, which is the whole reason I ever found both Rocket Japanese and Cure Dolly and recommend them to people. :)
Well, as of Christmas Day, I have Tae Kim's Guide to Japanese Grammar as a book. I can tell it is going to be quite an amazing read. Merry Christmas, by the way! And thanks for your help.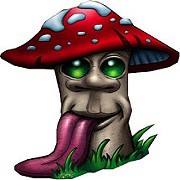 EarleyGrave
December 26, 2020
Merry Christmas to you too! As for Tae Kim's guide, that's available freely online on the website and I think also iOS and Android apps  for anyone for anyone else who wants to use it.
Yes. It's a very good resource, perhaps the most comprehensive grammar guide given out freely on all the internet.