Leur and Leurs
Ross--38
December 23, 2015
Hi,
I cannot hear a difference between Leur and Leurs, unless of course a vowel follows. Is that correct?

 

I find the same.  It happens a lot, I think.  For instance, he gives is "il donne".  They (masculine) give is "ils donnent". I cannot hear a difference when the two are pronounced.  If there is, it must be very subtle.  I have found a lot of other examples like that.

Same here. I always blame my hearing although when my daughter was playing the flute I could pick up the slightest mistake that she made. 

May be, just may be that when we are listening/talking to a mic a little or a lot can be lost. 
Correct, they should sound the same if there is a consonant, but the 's' would factor into the liaison on a vowel.

Ex: leur livre is pronounced exactly the same as leurs livres, but in leur étudiant and leurs étudiants, the 's' would be liaisoned.

By the way, Bob D, you're also correct that il donne would sound the same as ils donnent (as does the donnes of the tu form). In this respect, I do think that spoken French is a wee little easier to train with than written French. :)

I disagree on your last comment, Torusan. 

Spoken French is 50x more difficult than reading/writing at my current level for 2 reasons (1) native speakers speak so fast that a lot is lost in translation/hearing. For certain exercises  I can listen to the sentence 5 to10 times to get the whole sentence if it is a reasonable long one. In real life you can't do that other than repeatedly saying "parler plus lentement s'il vous plait" until the other party gives up and leaves (2) Reading and writing - I can take my own sweet time until I get it.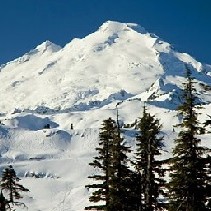 Diana-S1
December 27, 2015
When we listen to speakers of another language than our own, we often think they speak quickly.  We sometimes forget that our own speech also sounds fast to non-English listeners.  We've trained our ears from infancy to understand rapid English.  We think the French speaker runs their words together; we English speakers also run our words together.

As French learners, we also appreciate it when native French speakers slow down a bit and pronounce their words carefully.  We appreciate it that out tutors (e.g. Marie Claire) speak slowly and carefully so that we can train our ears to hear the sounds.  However, eventually we need to begin listening to a more normal speech and to train our ears to hear the sounds as they are spoken in everyday speech.  Unfortunately, this is often easier said than done.

floribon
February 10, 2016
Another funny fact I've learned is that some languages are actually spoken a bit faster than others, for instance Spanish > French > English > Chinese, because they are more redundant than others.

Basically more sounds are useless, for instance "Bonjour monsieur, comment allez-vous aujourd'hui" could be pronounced "Bjour msieur cmen lévous ojdui" and French would still understand (and in fact some people speak not too differently from that unfortunately). While it's hard to shorten English and even more Chinese which is straight to the point.

So what's constant in spoken language is the amount of information expressed, because that's what our brain process fluently and we're beautifully all the same.

Now that's in addition to what Diana-S1 said about the way we're used to hear some sounds and understand them with less efforts, hence faster.

"Bjour msieur cmen lévous ojdui"  - I love this and it made my day!  

I'm the true testament to what floribon had said.  I have to remember a lot such as how was the new word(s) pronounced; did Claire say it with liaison, was the s pronounced or not and so on when I practiced the lesson repeating after her, especially if the sentence was "long".  I am my own worst enemy; I tried to enunciate as clearly as possible.  My thinking is as a beginner I should learn the proper way to build a good foundation first before I add fancy foot work so to speak. The harder I tried the worse the % I got. Sometimes when I knew I missed quite a bit but I got 100%. I listened back to my VR it's kind of sounded like floribon's example. There was just enough for the VR to pick up that I was "native", Haha!

Seriously as a beginner I shouldn't be saying "Bjour msieur cmen lévous ojdui"

floribon,
I just got this from a friend; it's a link to the White House Chinese New Year celebration. I was told the song was written by a famous singer song writer from Hong Kong and the 4 Americans did a pretty good job. The President and Mrs Obama, the Vice President (I didn't seem to see his wife) seemed to have enjoyed it. May be your fiancée might enjoy it too.   
http://mp.weixin.qq.com/s?__biz=MzI3MTAzMTI2NQ%3D%3D&mid=402396238&idx=1&sn=90015f44d8d89d00d3eb6e069cf24afc&scene=5&srcid=0204rwFTHUCtLqb6w7Mv6JR3#rd