How do I become a fluent speaker?


Patrice-B
October 10, 2013
Hola Wyatt, Si quieres ser un don de lengua, yo recomendo tú usas cualquier tú sabes. Translation: If you want to be a language master, I recommend you use whatever you know. I am nowhere near fluent, but I am learning to not be afraid to try. Buenas suerte!

I am trying a strategy. I am learning a Pablo Neruda poem by heart. It has taken me about a year but I have finally nailed it; I can practice waiting for a bus, at airports etc. There is a wealth of grammar in each poem and it sounds great. I can say it by heart and often think about the grammar in it. It is also very beautiful rhythmic and colourful. I have spent over a year in Latin America and although I can say a lot I find hearing Spanish quite hard because of the speed with which short words are spoken. That has been my main problem- hearing the Spanish accurately. Because I can say a lot it leaves a false impression, so the locals speak back at too high a level. I am a relatively fluent speaker; I can say or find a way of saying most things but when they answer I am stumped. Anybody else have that problem?

ricardo-rich
October 11, 2013
Hola amigos, I agree with Patrice, use what you know whenever you can and let go of the fear. If you make a mistake most folks will kindly correct you and be glad that you are making the effort to learn their language. Edwyn, I admire your nailing the poem by Pablo Neruda.I love his poem "Un perro ha muerto" though I have had to consult the translation. I am far from fluent, but my pronunciation and accent are quite good and I too encounter people thinking that my ability to speak is greater than it is. It must be wonderful living in Latin America with the opportunity to speak in Spanish daily. No tengo mucha oportunidad hablar con otras personas generalmente sólo en un restaurante o en una tienda. Algún día me gustaria hablar en español con fluidez. Saludos a todos, Rich

Hi Rich After I learned the Neruda poem I found a site where you can hear it in Spanish. It really helped me pronounce it properly. I am back in Australia now. But when I was in various Latin American countries I collected unusual words in a note book and learned them e.g. deslumrante= dazzling. I wanted to get beyond the usual tourist-known words. Whenever I did not know what to say in the Spanish speaking environment I would note it down and go home and find out how to say it. That is just another strategy. Still my problem is comprehension of native speakers. I am hopeless. Anyway on this site you can hear Neruda recited. I learned the poem first then found the site; it was very enlightening since I already knew the poem: http://albalearning.com/audiolibros/neruda/poema10-sp-en.html Buen suerte amigo Salud Ed

ricardo-rich
October 11, 2013
Hola Ed, I doubt you are hopeless. It will come about with time as it will for all of us that stick with it. When not doing lessons I watch TV and listen to the radio in Spanish just immersing myself everyday and I find I understand more as time goes by. I keep a dictionary at hand when watching and look up things I hear and note them in a computer program notebook called "Cue Card" much like you did. Poco a poco. ¿Sí? Muchas gracias por el sitio de Pablo Neruda y buena suerte a ti también. Saludos, Rich

ricardo-rich
October 11, 2013

De nada. ?De donde eres? Vive en Estados Unidos? Yo vivo en Australia. Encantado Rich. de Edwyn

ricardo-rich
October 11, 2013
Edwyn, Sí. Vivo en Estados Unidos.Hasta la próxima amigo. Saludos, Rich

Hola Rich On you tube there is a clip showing different accents in Latin America. I noticed that the Puerto Rican one has a noticeable North American twang. Can you discern when talking Spanish in the USA, where Latin Americans come from? We have some Hispanic immigrants here but not like in the US. cheers Edwyn

ricardo-rich
October 12, 2013
Hola Edwyn, In some of my listening with free resources such as Destinos , I've been able to hear the difference with argentinos and españoles as that is pretty distinct. I was in Spain several times about 44 years ago when I was in the Navy.I spoke only a little High School Spanish but armed with a phrase book I gave it a shot, feeble no doubt, but I tried. My personal interaction currently has been mostly with people from Mexico and Central America. and I do not have the ability to discern what country they are from. I'm just glad when I can understand what is being said (chuckle)! I have heard native speakers say that Puerto Rican Spanish can be difficult for them to understand.at times. Saludos, Rich

Hi Rich I tried Babel Spanish for awhile. I found it too Spain centric and so switched over to Rocket because of that. I found the vosotros stuff too distracting after spending a lot of time in Bolivia, Peru, Argentina and Chile. I can pick Argentine Spanish quite easily. Latino friends tell me that can tell I learned mostly in Bolivia where I did a course for a long time in Sucre. Not so surprising since I can tell if a Chinese person learned English in America or England. At the Tokyo Disneyland I met a lady who spoke with an Aussie accent. I find the accents really interesting have a great day Rich

ricardo-rich
October 13, 2013
Hola Edwyn, Give " Destinos" a try it's free. I've watched it 3 or 4 times and the "Nuevos Destinos" 3 or 4 times as well, "Destinos" has different dialects, most are Latin American."Nuevos" is Mexican. I'm getting close to finishing level 3 of Learning Spanish Like Crazy which is Latin American Spanish. I started with Rocket and would not have been ready for Like Crazy without Rocket. I try to avail myself of lots of different resources and review all of them. The first time I heard Mauricio speak in English was a surprise. I'm assuming he learned in New Zealand but I lack the ear to know if perhaps it was in Australia. That time spent in those countries must have been great for you. Que tengas buen día tambien. Hasta la próxima, Rich

Gracias amigo Es la tarde aqui ahora. A las dos en la tarde. Usted ha estado en America del Sur todavia? We just spent 6 months in central America. We started in Cuba entonces fuimos a Panama. Despues eso, fuimos a Guatemala, entonces conocemos a Costa Rica; finalmente fuimos a Santiago Chile. Hace dos anos hemos estado para siete meses en America del Sur. Lo siento. Mi gramático es malo. Guatemala es fantastico especialmente cerca de Lago de Atitlan. Nos gusta Cuba pero hablan demasiado rapidamente allí. Necesisto mas practica con mi Castellano aunque. Que es Destino? muchas gracias Rich saludos otra vez y disculpe por me Espaniol pobre.

By the way Rich you have to be Australian or a New Zealander to pick the difference in accent. To us it is quite obvious though. Just like we would find it hard to tell between some accents in the USA where you would find it easy. Synergy Spanish is run by an Aussie married to a Mexicana cheers Edwyn

ricardo-rich
October 13, 2013
Hola Edwyn, I have not been to South America it would be wonderful but I don't see it in the future. In addition to Spain, I've been to Puerto Rico again, way back when I was in the Navy. Destinos and Nuevos Destinos are free online telenovelas from an educational foundation. On second thought it might be too elemental for you, at least the early episodes. It gradually increases to more advanced usage, tenses etc.Nuevos Destinos is a more advanced sequel that won't make much sense without watching the first one. You might search it out and give it a try. I find it helpful for listening comprehension and the story is quite good. It's not dopey like most of the telenovelas on Univisión, which I sometimes watch anyway. I like Como Dice el Dicho and think it's pretty good. Univisión and Gala are the only two Spanish stations I get. Que tengas buen día Edwyn. Saludos, Rich

Gracias Rich Que la pases bien hoy! Saludos Edwyn

Rich, Do you think Learning Spanish Like Crazy was worth the $? I just bought one and two. When I listened to the free samples it really seemed like something that would help me with auditory skills and verb conjugation. I thought it might be a better alternative than Pimsleur. I'm trying to figure out when one feels they've become fluent. I asked a gringo who could speak Spanish very well if, like one day the light when on and he said that was the way it was for him. I'm still waiting for my light to go on!! :p What about you?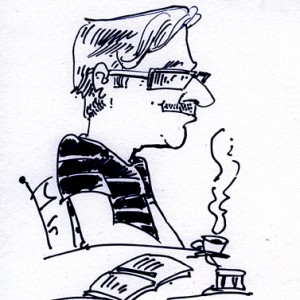 Wyatt: I apologize in advance if my reply sounds snarky. But if you want to become a more fluent speaker you need to say a little more than "read the title." Knowing a little more about your background, how far along you are in your quest, and a slightly more polite request might get you a lot more helpful advice. Again, I don't wish to offend you, just offering some feedback.

ricardo-rich
November 3, 2013
Hola Diane, I believe you signed a post as Diane, if not, hola Diranu. Smile. Yes I think it is worth every penny and more. Ive been through Nivel dos twice, currently working on Nivel tres. As you have read, without RS it would have been overwhelming for me. LSLC does not provide the grammar and as much explanation as RS does and there is far less English than RS, very little actually. The LSLC forum as many folks often state is worth the price of the course alone. The folks on the forum are so kind and helpful and many are very knowledgeable and I have never seen a post that had anything but kind words. The moderator Rodney Prince has a blog or two that you can sign up for. Incredibly helpful stuff from him and others and just a wealth of free sites and suggestions prevail on the forum.. Rodney by the way gets his phone bills etc. in Spanish and even goes through customer service situations in Spanish.¡Impresionante! ¿Sí? Some pretty advanced members there. Which is what we need right? Also several started with RS as well. In addition there are often special discounts if you are a member. Sales on the Verbarrator etc. I held out for such offers for the Verbarrator, Nivel dos & then for Nivel tres and other stuff. Some folks on the forum who bought Pimsleur or Rosetta have said they wish had just went for LSLC. It has also been stated that at times the program can be "brutal" in it's intensity. I still love and use RS, have all three levels but at this point I often wish there was less interruption and less English. Just an aside, when I first bought RS the plan was my wife and I would learn together and spend evenings speaking only Spanish. She dropped out after two weeks¡Que pena! I'm waiting for the light too. Closest thing for me is there are more and more things that I just get without stopping and translating in my head. I have a brother in law that lived in Mexico for 10 years and he too says the light went on. About the only time I get to practice is in a restaurant or store. I hope this is not too lengthy a reply. A propósito no trabajo en LSLC. ¡Te juro! Saludos, Rich

ricardo-rich
November 3, 2013
I edited a couple of errors and other things hope you read the edited version Rich

Dan H24, Yes, I agree. It was kind of a silly post - "Read the title". I would think if you paid the $ for RS you really want to get the most out of it. I'm finding that the forum is an excellent way to learn. But you have to put some input into it to be beneficial for others and yourself. On the other hand, the rest of us have had a great conversation going here! diranu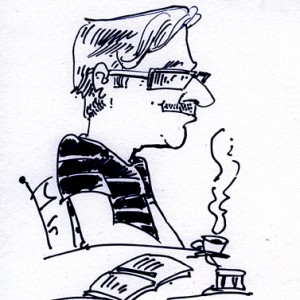 Diane: yes, it was not lost on me that the original poster's question quickly turned in such interesting directions. Now, if I could only see a glimmer of that light you all are talking about....¡vivo con esperanza!

Rich, This is definitely a learning forum! "Que pena" is on my list for today. :) (I need to take time to figure out how to get my Spanish keyboard going on my Mac tho.) Mi esposo has no desire to learn Spanish. Que pena! Thanks for your post. I usually go by diranu on any forum but, as you can see, me llamo Diane. I'll answer to either. I started out with Visual Link Spanish 4-5 years ago which gave me a good base. I purchased RS at the same time. It wasn't long before I left the Spanish learning scene for my Bible studies. But, I came back to VLS hot & heavy almost a year ago and started RS about 6 months ago. I think RS is an excellent program if the whole program is utilized, meaning the "record" feature, all the interactive audio and the testing. I wasn't doing that at first but only listening to the mp3's. You really sell yourself short if the whole program isn't used. I come at Spanish from all directions. Sometimes I think it's a "hodgepodge" but it seems to be the way I learn. I've been reading a children's Spanish/English Bible that has been an excellent gage for my Spanish understanding. At first I was looking up every word but now it may be only 1 word in a paragraph! That sure makes for a "feel good" moment!! :) I only wish I could speak as well. I'm looking forward to going thru Destinos. My wifi isn't the best right now so it's not working so well. We live on the road so I'm hoping for better wifi at our next stop. Tell me what you think about the Verbarrator program. I'm pretty sure I'm ready for LSLC and am starting to utilize that more now and I'm looking forward to the challenge. I have a fairly good vocabulary thanks to VLS and apps that I've used. The first couple of LSLC were easy. I like how it works with verb conjugation right of the bat! My cousin has issues with spelling and verbs. She uses Pimsleur solely. I really think if you use Pimsleur or LSLC it needs to be supplemented with a reading/writing program like RS. But, those are just my thoughts. How long have you been at the "Spanish learning"? Que tenga un buen dia! (I'll work on getting my Spanish keyboard going!) diranu

Okay . . . We all have to be careful!! If we see "a light" - do we go towards hoping it's the light of Spanish intelligence and not the light of the pearly gates? :P Sorry, I just had to add that! :p

Patrice-B
November 3, 2013
Hola a todos, Con mucha apreciación yo leo estos foros y otros. Como Diranu dijo, estes foros tienen mucha buena información. También, he encontrado otras ideas y sitios gratis como destinos y mucho más. ¡Ahora, voy a aprender poemas de Neruda gracias a Edwyn! Yo quiero decir más, pero no puedo en español. Al fin, aprendiendo una idioma es bueno para mi cerebro viejo. Jajaja Patricia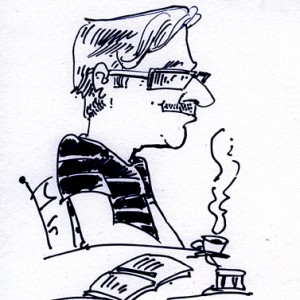 Diane, quite often the light that I see at the end of a tunnel is an oncoming freight train. So I am always a bit leery of lights, but go toward them anyway!

ricardo-rich
November 3, 2013
Hola amigos, Primero: Diane, I too now come at Spanish from a number of directions. In the beginning I was very methodical with RS I printed out the books for both the Beginner & Advanced as well as the Conversation Course. I went through page by page never slighting grammar or anything else I also bought many books to supplement my learning and review everything often. I think the Verbarrator is very helpful but it can get a little boring and mind numbing. That is not to disparage it in anyway. There is also a LSLC program called Hear and Speak Spanish which also has a"record' feature. RS did not have that when I first joined, one of many wonderful updates they have made over time. Hace casi siete años que estudio español. ¡ Por favor! No habla sobre "Pearly Gates". ¡Soy viejo! Sonrisa. Patrice, Estoy de acuerdo contigo aprendiendo español es muy bueno para los cerebros de ancianos. Otra sonrisa. Tambien creo que este foro es muy útil y además de es divertido ¿Verdad? Buena suerte a todos. Saludos, Rich

I have studied a lot of different courses. Rocket is very good indeed. Because I did a lot of study in language schools on the ground in different parts of Latin America first, starting Rocket from scratch has been good revision but also teaches me a lot of basics that were not covered in other courses. Of course it means the first units are very easy for me. Still it doesn't hurt to revise them. Other things I do include daily Pimsleurs which is only 30 minutes a day and is great for oral language and listening because you have to answer questions all the time after hearing the questions. I find hearing and listening the hardest part of learning Spanish. So you can hear a lot of Spanish on http://www.studyspanish.com/comps/autobus1.htm. I still find it hard but the written text is there in front of you as well. Learning Neruda by heart has been very helpful. Also carrying a notebook (when in Latin America) writing down questions I did not know how to ask, or things I did not know how to say so that I could look it up on http://mymemory.translated.net. In that book I collect unusual words that most tourists would not use. Again because I can say a lot in Spanish it leaves a false impression and causes the locals to respond too deeply because first language speakers tend to overestimate the learner's ability because to the local its very easy. So my huge problem is not speaking fluently but hearing accurately. When locals speak at their natural pace with natural slang and slurring I find it really hard because of the short power words and inaccurately hearing them; as English speakers we have to listen to the ends of verbs which we are not used to doing. So to answer the original question - you can control what you say - you cannot control what someone else will say - you have time to decipher when you read - you have no time when you listen I did 2 projects studying language acquisition in Latin America because I teach English to Indigenous people in Australia; so I focused on how Indigenous people especially in Bolivia and Peru acquired Spanish; and visited many Spanish language schools and was taught by Quechua speakers and Tzutujil speakers (Bolivia and Guatemala respectively) to speak Spanish; so I was studying more than Spanish itself. I learned a lot about second language acquisition. The main thing I learned is that it is very very difficult. So in short I believe there is no magic instant way to learn a new language. All methods have their advantages. I think Rocket is excellent for many reasons. But since all language learning is to some degree self taught I believe we need to use as many strategies as we can; including say reading and learning Neruda by heart. Language learning is infinite. Perhaps all native English speakers never completely learn their own language. This is even more the case in learning a new language. I can say a heck of a lot in Spanish but that does not mean I really speak it. - it depends on what you mean by speaking fluently- do you mean buying food at the shop competently or do you mean holding a philosophical discussion about something really profound? By the way I don't think for a minute I am good at Spanish at all- I have just developed a fascination for it's beauty and have learned to say a lot of things in it. But I don't kid myself for a minute that I really "speak" it fluently.

ricardo-rich
November 3, 2013
Hola Edwyn, ¿Que tal? Buena respuesta y buen consejo. Tienes razon parte de aprendiendo un idioma es autodidacta. Saludos, Rich

Gracias Rich. Como estas? Mi principal problème es entender aun español cuando responden normalmente. Ojala que tuviera teclado de computadora español porque no puedo usar indicadores de acento en mi computadora.

Have you noticed how meaning in any language is often inferred through context?

ricardo-rich
November 4, 2013
Hola Edwyn, Estoy bien y espero que estés bien tambien. Sí es difícil cuando eschuchando a un hablante nativo. Me imagino es mas difícil para mí que tú. A veces aprendiendo español está frustrante pero sin embargo me encata español y algún día me gustaria hablar con fluidez. Estoy de acuerdo contigo sobre contexto es muy importante. Ten cuidado amigo y corrigeme si he cometido errores. Saludos, Rich

Hi Rich I think I need you to correct me than the other way around. You seem way more proficient than me. I don't know what "me encata" means though. I was probably taught but then forgot. That is a syndrome I found in face to face learning in Bolivia. The teacher gave me too much content and I forgot much of it

ricardo-rich
November 4, 2013
Hola Edwyn, Me encanta español significa: I love Spanish. Pues tengo sueño y voy a acostarme. Hasta la próxima, Rich

Hola todos, Necesito practicar más en español. Me da un dolor de cabeza. ¡Tanto pensar! Pero ayuda. :) ¡Yo finalmente figured out mi keyboard para español! Would you say that using Spanglish is lazy or a stepping stone?? Ahora lo veo de la misma. ?? diranu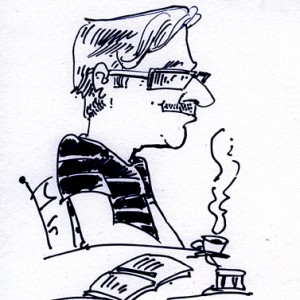 Diane: I don't know which way you are accessing Spanish letters on your keyboard or what OS you use, but I found that changing to the US international language on my Mac allows me to efficiently access the accented letters and the punctuation marks. The ñ is a bit of a pain, but I can now type accented vowels nearly as quickly as unaccented ones. Spanglish: I think that the only people who should wear cowboy hats are cowboys, and the only people who should use spanglish are those who are solidly bilingual. I am afraid that if I got into the habit of switching back to english for words I don't know will make me lazy. Of course, if I am speaking to a spanish speaker I will ask, "¿Cómo se dice...?"but if I am working alone or reading something, I will look the Spanish word up. But that's just me.

Dan - Ah yes. I would have to agree with you such as on a forum like this that Spanglish is the easy, lazy way out. When I have the time to look up the words, I should be doing just that. I find that using Spanglish on the phone with my cousin (who is also trying to learn Spanish) is a quick way of trying out Spanish on each other but not always knowing the correct words to use for every word. It's not that we are switching out words, but saying the English word for the Spanish word that we don't know yet. To me, Spanglish has it's place in a gringo's world as long as it doesn't become a crutch to depend on. After all, we are trying to learn Spanish and not Spanglish. :) And, maybe the word "Spanglish" wouldn't even be the correct term for this usage. I changed to a Mac about 2 months ago and am using OS Lion. I'm finding that accessing the Spanish letters is easier for me on the Mac than the Pc was. Option key + e then e = é, Option key + e then a = á. Option key + shift key + ? simultaneously = ¿. Option key + n = ñ. I'm curious. How long has everyone been using RS compared to how long you've actually been trying to learn Spanish?? And what impact has it made on your improvement? How much time would you say that you spend on your Spanish studies each day? I've been steady at RS now for about 2 months and I can really see an improvement. I started learning Spanish about 4 years ago but have really only been steady at it for about a year. At one point in time (4 years ago) I thought it was impossible to learn unless you're immerse in the language so I stopped my studies. I'm not sure what got me going again but I really want to learn as much as I can regardless if I ever become fluent. It's a very "daunting" task but it has become my hobby. My husband & I are retired and I spend many hours a day on spanish. A hard-core hour or so in the morning. And then reading, podcasts, music, movies for the rest of the day (of course all depending on whatever-else we are doing. It's not like I'm an ostrich with my head stuck in a Spanish book all of the time.). I'm hoping to get to be with some native speakers this winter in Texas so I can get more of an immersed feel for the language. It certainly is a beautiful language and I am enjoying my studies in it! ¡Hasta la Próxima! diranu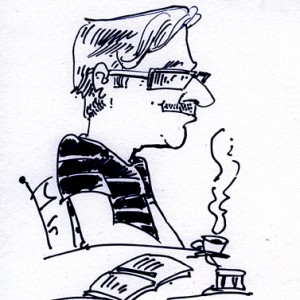 Diane: I found a better (for me, at least) way to type Spanish letters: Apple> System Preferences>Language and Text, then click on the Input Sources tab at the top, then scroll down the list on the left and check US International PC. After making this change you can type accented vowels by pressing the apostrophe key then the vowel key (consecutively, not at the same time). Ñ is typed by first holding the option key and typing n, releasing the option key and retyping n. That is more difficult but the accented vowels are easier. I can't find where changing to the US International PC scheme affected any English typing. I have wanted to learn Spanish for many years, and made several abortive attempts in the past. My desire was renewed this spring when I spent 10 days in Cuba. Part way through the trip I decided I wanted to return, but vowed that I would not until I could speak the language. So I bought RS and, like you, I spend time on Spanish every day. An hour with RS first thing in the morning, then more time throughout the day. I try to watch an episode of Destinos every day, read a little Spanish, listen to music in Spanish (love the Buena Vista Social Club!) and I meet with a Peruvian college student for tutoring one hour a week. And, of course, as I am sure others do, I "practice"Spanish by reading the bilingual signs in Lowe's and other stores.

ricardo-rich
November 4, 2013
Hola a todos, Regarding how long I've had RS and how long I've been learning Spanish, I first took Spanish in High School 50+ years ago. Had a pretty good accent but I was a lazy student regarding grammar etc. and didn't learn much. Many years later I attended college on the GI bill at about age 30. At that time I was not lazy and got straight A grades. But the approach was all grammar and vocabulary memorization etc. It did almost nothing to help with speaking Spanish, just rote learning. I hope there is a better method in colleges these days. Fast forward. Close to 7 years ago with the purchase of RS is when my learning actually began. As far as the impact of RS it filled me with enthusiasm and joy from the beginning and I think it is a fantastic program. I am currently close to finishing level 3 of Learning Spanish Like Crazy. Without the methodical foundation of RS, LSLC would not have worked for me, another great program, but a very different approach. The only caveat I can offer about RS is beware as it made Spanish an obsession with me albeit a joyful one! Saludos, Rich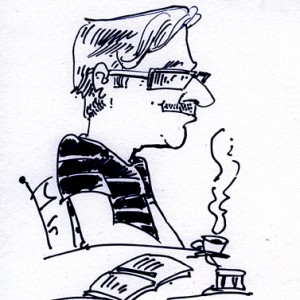 Rich: your comment about hoping there was a better way of teaching these days caught my attention. I can't speak about colleges, but last summer I was able to see mi nieta (who lives 600 miles away). I knew that she was in her third year of high school Spanish and was talking with her about how much she could speak, and she said they mostly concentrated on verb conjugations. I am coming to appreciate the importance of verbs, and their conjugations, in Spanish, but I was surprised to hear there was such a strong emphasis on the mechanics and so little on learning how to actually use what is being learned. If that is the norm, it is not surprising that so few norteamericanos are multilingual.

ricardo-rich
November 5, 2013
Hola Dan, I too think verbs, conjugation , pronouns etc. are very important and did not mean to imply otherwise. I concentrated a lot on that when I started and still do . But as you said just the mechanics? There are a lot of folks with a degree in a language that are unable to actually speak what they studied. All mechanics and no speaking make Jack a dull speaker. ¿ Verdad? Saludos, Rich

Okay Dan - here goes a try at the keyboard. I did the change that you suggested. ¿Cómo está usted? ¡Genial! Voy a practicar este. :) It didn't work at first because I didn't uncheck the regular US. Thanks for the suggestion!! This Mac was a huge investment for me but I'm loving almost every second with it. I still have a lot to learn about it. Dan - tell me about Cuba. It sounds like you really enjoyed it. Would you recommend it for a vacation spot? Rich - You have twenty some years on me. I give you a huge amount of credit to be learning Spanish. I thought 50 was late (but of course not too late) to be learning a language. I only wish that I had started earlier. I look at it this way - this is a great way to keep the brain active as the years roll by. Congratulations to you . . . to all of us! :) I'm noticing something and I'm trying to not let it bother me. I'm not all that great when it comes to English grammar and the terms. So I'm having to think extra hard, like when I get the grammar lessons from Patrick Jackson (LSLC) and he's explaining the preterite and the imperfect etc . . . I really have to put a lot of brain power into understanding the English side of it before moving on to the Spanish. I eventually understood that lesson but see grammar lessons to be a stumbling block to me. English was certainly not an interest of mine decades ago. Patrick's lesson are excellent though and I look forward to spending more time with LSLC! Rich - I really understand about the "obsession" part of learning Spanish and RS really does it. Have either of you used Duolingo? That has been a lot of fun for me also and not quite so much a 'classroom' feel to it. Tengo que ir a estudiar ahora. Hasta luego. diranu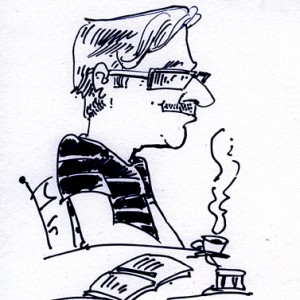 Diane: I enjoyed my time in Cuba more than anyplace else I have ever been. I cannot recommend it as a vacation spot, because, as you may know, US citizens cannot legally visit Cuba as tourists. I am a photographer, and I traveled there under a Treasury Department "person to person" license. While there, the group of photographers that I was with met and interacted with Cuban photographers. The idea is that if enough norteamericanos have meaningful interactions with cubanos, they will work toward a more open and democratic government. Cuba, and Cubans, still suffer from the US trade embargo, as well as by no longer being supported by the former Soviet Union. As a result, there are shortages of almost everything, including building materials and the ability to import or manufacture many new cars. Many buildings in Havana are deteriorating, and the city is full of the ubiquitous classic US cars. Although it is not good for the Cubans, it was great for me since "entropy" is a major focus of my photographic work. Here is a link to a blog to which I am posting pictures and stories about my trip: https://danhendersonphotographer.wordpress.com/category/cuba/ The Cuban people are the most friendly, warm, welcoming, and vibrant people I have ever met. They are politically astute and know that their system of government does not work and is the reason they have so little, but it doesn't seem to dampen their spirits. They also know that the US embargo has denied them many material things, but they love norteamericanos. Of course, they love our tourist dollars, but I think they genuinely love us as well. Most can speak passable English and they love to talk. On several occasions a group of us were walking around Havana and stopped to meet, talk with, and photograph people, and were invited into their homes. I love Cuban music, and haven't been so immersed in a genre since the first time I went to New Orleans and heard zydeco. Sorry to have gone on so long, but now you know one of the reasons that I look forward to studying español todos los diás. About halfway through my time there I decided I wanted to return some day, but I vowed that I would not until I could speak for myself in the native language. Regarding your comment about English grammar: I know I learned all this direct object and prepositional phrase stuff back in high school, but that was 40-some years ago. What I have noticed is that learning Spanish from the ground up has caused me to think about the mechanics of English as well, which I see as a side benefit. I am also feeling like my brain is becoming more agile as my thinking and speaking switch back and forth between the languages...and anything that keeps my old brain agile is a great thing! Dan

ricardo-rich
November 5, 2013
Hola Diane y Dan, Yes, congratulations to all of us. What a great journey it is learning Spanish! I too was unsure about grammatical terms and early on I bought a book titled " English Grammar for Students of Spanish" by Emil Spinelli. It reviews and compares English grammar to Spanish grammar. I bought a new copy at Amazon from the sellers that offer up new and used copies for a very low price. Dan, what a wonderful thing to have visited Cuba as you did. I too love Cuban music and I was glad to be in a darkened theater when I saw Buena Vista Social Club as I teared up. I have the DVD as well as the CD. Gloria Estefan has a wonderful CD titled "90 Millas" all in Spanish, you probably already have it. Hasta la próxima amigos, Rich

Rich - Thanks for the book tip. I'll take a look. It's rated very highly! Dan - Thanks for the keyboard advise. It is quite a bit quicker that way and helped with the RS lesson this morning. I'll have to check out the Cuban music. I've been listening quite a bit to Alejandra Guzmán's music. I love her style and it's very easy to understand. I've been taking each of her songs that I buy and translating them. Then I listen to the song repeatedly to try to get it to sink in. It's actually working pretty well. I'm seeing such a 'brain teaching' process with the auditory and oral learning. It kind of reminds me of when a person has to learn how to walk all over again after an accident. The brain has to learn it, and it won't learn it until you do it repeatedly. Those connections have to be made. It's so fascinating!! I watch babies and toddlers in a whole different light now. It's so cool to see how they interact with others and objects and the learning processes that are taking place. I definitely have to check out Buena Vista Social Club. :)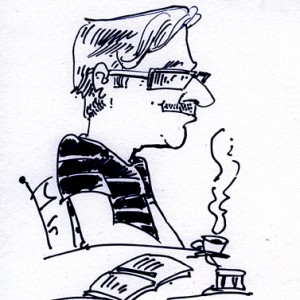 Ricardo: Gracias por decirme sobre el libro. Estoy luchando con la gramática y me ayudará. (As you can probably tell by this attempt to structure a sentence...corrections welcome!) Dan

ricardo-rich
November 7, 2013
Hola Dan, y me "lo" ayudará. I would probably say: y va a ayudarme or y va a ser útil para mí. That is not to say the use of the future is wrong, it implies a sense of certainty and I do hope that is the case with the book. And if I am a wrong here, I too welcome corrections. Saludos, Rich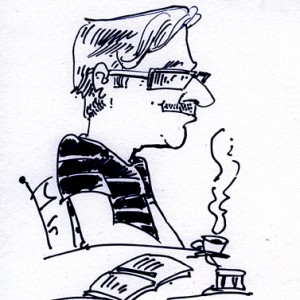 Rich: thanks for your input. This, I think, is one of the things that makes RS such a great resource.

ricardo-rich
November 8, 2013
De nada amigo, hasta la próxima. Rich