Las Preguntas y Las Respuestas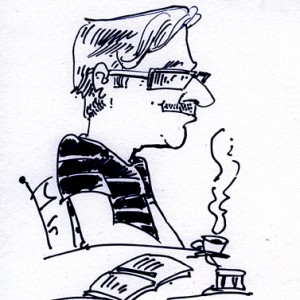 ¿Cual es tu película favorita y por qué?
Mi película favorita es "Dead Poets Society". Creo que es mi favorita porque puedo verme en un personaje de la película. Puedo relacionarme a la historia. ¿Quién es tu actor favorito y por qué? (Dan - Super idea! This will be fun!)
caricampbellcool
May 6, 2014
Mi película favorita es "Mommie Dearest". Es mi favorita porque me trae recuerdos de la infancia de ver la película con mi hermana y mi madre. La película tiene las mejores citas tambien. No tengo un actor favorito. :-) (Please correct my grammar if needed, I struggled with "it brings back childhood memories".)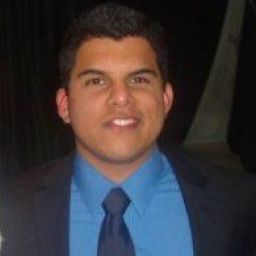 Cristian-Montes-de-Oca
May 8, 2014
Hola amigos, Dan, que pregunta tan difícil, dudo mucho que pueda nombrar sólo una. En comedia, una de mis favoritas es "Me, Myself and Irene" con Jim Carrey y " Step Brothers" con Will Ferrel. Las películas de la 2da Guerra Mundial me encantan, por ejemplo : "Schindler's list", "La vita e bella"(La vida es bella en italiano) y "The Pianist". Soy fan de las películas de "X-Men" y "Star Wars" y he visto "American History X" aproximadamente 20 veces y las 3 películas de "The Godfather" son las mejores! Caricampbell, You did a great job in that part where you mentioned "it brings back childhood memories." Saludos!
Hola a todos, No tengo película favorita. Este invierno pasado me gustó "Dallas buyers club". ¿Uds. recuerdan la última vez miran una película en el teatro? ¿Pueden recordar tu primer vez y cuánto cuesta para verla?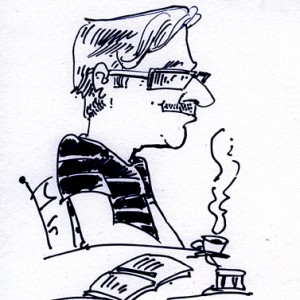 Patrice: ¡Una pregunta excellente! La última película que vi en un cine fue "A Madea Christmas" con Tyler Perry y Larry the Cable Guy. ¡Esa película fue muy chistoso! Creo que la primera película que vi en un cine fue "Peter Pan." Estuvé muy joven y estuvé muy asustado de Captain Hook. ¡No recuerdo cuanto cuesta a ver esa película, pero no 10 dolares como ahora!
Mi película favorita es "El Padrino". He visto eso película varios veces. Aúnque lo tiene mucha violencia, la película es sobre integridad y lealtad a la familia. Cuanto más estudio español, yo creo que lealtad is muy importante en el cultura de español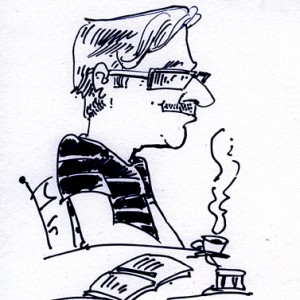 Necesitamos una nueva pregunta. Verano es mi estacion más favorito. La tierra está verde, los pájaros están cantando, y no hay la nieve. ¡Odio la nieve! ¿Cuál es tu estacion favorito, y por qué lo te gusta? (corrections appreciated)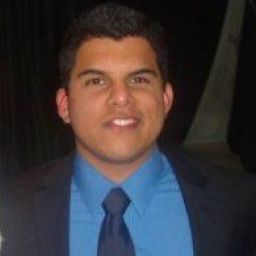 Cristian-Montes-de-Oca
May 23, 2014
Hola Dan! Mi estación favorita es invierno,justo antes de que llegue la primavera. Donde vivo no es común que haya nieve, el clima es frío y a veces llueve, pero es muy agradable. El inicio de la primavera también me gusta mucho, por que aun tenemos clima frío, pero también tenemos muchos árboles y vegetación. Yo nací durante el invierno , en febrero. (Corretions) "Estación" for some reason is femenine , so it is "la estación" so in this case is "favorita" instead of "favorito". Then, you can just say "Y no hay nieve" without the "la". Finalmente, just say "...Por qué no te gusta?" without "lo", if you wanted to use the formal then say "y por qué no le gusta". Saludos!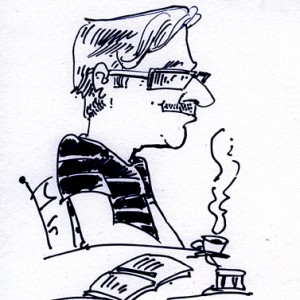 Cristian: Muchas gracias por las correciones. Dan
Hola todos, Mi estación favorita es todas las estaciones, porque nos movemos a un estado caliente en invierno. Me gustan los lugares calientes. Me gusta ver la nieve también. Pero, no veo mucho de la nieve nada más. :)
Hola, todos. Cuándo era joven me gustó el invierno porque podríamos jugar en el nieve después limpiábamos de la acera y entrada por el coche. Hicimos ángeles del nieve. Pero, no me gustó caminaba tres miles a la escuela cuando mucho frio en Wisconsin. Tuve que llevar pantalones abajo mi falda. Gracias antemano por su ayuda con mi gramática.
Hola, todos. ¿Cómo te va? Es la temporada de fútbol, ¿no? ¿Hay aficionados? Yo oí que Costa Rica ganó recientemente. Posible los jugadores de los estados unidos van a jugar hoy. ¿Tiene un equipo o jugador favorito? ¿Puede adivinar quién irá el mejor equipo? Como siempre gracias por su ayuda con mis errores gramática.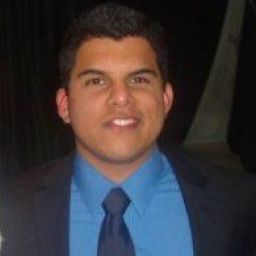 Cristian-Montes-de-Oca
June 16, 2014
Hola Patrice!!! El Fútbol (football or soccer), is very very EXTREMELY popular in spanish speaking countries, it is the most popular sport in the world and belive it or not, everything stops when it comes to the FIFA World Cup. During Mexico's games, my company allows employees to watch the game, they put the game in every TV available, and even bring food, flags, and well, stop work for at least those 90 minutes (other way, people will fake doctor appointments or simply don't show up, so, its better to "spend" a little than to lose a lot). I have a lot of memories of past world cups and I have been watching every game a can, even if it involves teams that I am not cheering for, simply because I enjoy the games, and since it only happens every 4 years, I take every chance I get to "ver los partidos de fútbol" . When I was in school, to be more specific, in 1998, the Cup took place in France, so the games will broadcast very early( for pacific western time) so some of my classmates and teachers came to school with TVs (remember back then they were not flat, nor light) and we stopped some of the lessons to watch Mexico's games). Good ol' memories!. And yes!! Costa Rica won the game 3-1 against Uruguay, If you know a little bit about futbol, that is something big, considering Uruguay is a very good team, that have won cups before, has participated in 13 world cups and always gets to the quarters, versus Costa Rica who only have been around for 3 world cups and never been past the 1st round! David vs Goliath!. Of course, I am cheering for México (who has been to 15 world cups) and always go past the 1st round, but dont make it far after that , sadly. My favorite team to win is Germany! And yes, the USMNT (US national team) will play against Ghana in exactly 10 minutes, 3pm PST). THey have a good team to at least make it past the 1st round. QUE VIVA EL FUTBOL!!!! Buen dia, saludos!
Hola, Christian. Gracias por sus comentarios. Tengo amigos de Costa Rica visitante aquí. Antes sus comentarios no se la importancia de la victoria. ¡Además, el equipo de mi país (EEUU) ha ganado hoy! Ahora, mis favoritos son mi país, Costa Rica, México y Alemán. :) Por favor, dinos más sus comentarios durante los partidos. No puedo ver todos los partidos porque no tengo cable y a decir la verdad es no entiendo mucho. Yo se hay once jugadores cada equipo, ¿verdad? ¡Gooooooooool!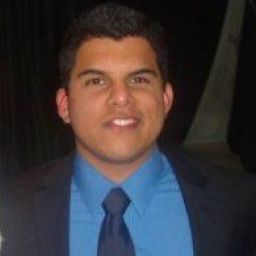 Cristian-Montes-de-Oca
June 17, 2014
Hola Patrice!, De nada. "Costa Rica, pura vida" (I think that is the country's motto). Exacto, Estados Unidos ganó 2-1 vs. Ghana. Once jugadores vs. once jugadores, exacto. The game lasts 90 minutes (2 times of 45 minutes), the referee can add minutes in case there was time loss, either for injuries, or if one of the teams attempted to loss time on purpose (e.g I am winning and there is 2 or 3 minutes left, so I take a longer time to restart the game or to make a player substitution, so the refferee will add those 2 minutes at the end to make it fair). Similar to hokey , you need to get the ball inisde the opposite net, and that is called a GOOOOOOOOOOOOOOL! hahahah, players cant use their hands-arms, but can use any part of the body (and by any I mean ANY! hahaa head, face, chest, abdomen, legs, etc). The only one allowed to do this is the goalkeeper (a goalie in hockey ,I think). You CAN'T tackle the players, nor kick them haha (I've seen this , but the referee gives you a red card, which means you have to get out of the game and sometimes you can even get a multidollar fine, etc). If you want a simple cheat-sheet of the basics of FOOTBALL(soccer) here you can read more.. http://www.dummies.com/how-to/content/soccer-for-dummies-cheat-sheet.html Have a great day TODAY MEXICO PLAYS AGAINST THE LOCAL TEAM BRAZIL, which is the BEST team in the history of world cups, they say the English invented football, the Germans perfect the game and Brazil...well...Thiey reinvented futbol!...so, we have it very difficult, I hope we at least get a tie (yes, in futbol you can get a tie, but after the quarter finals you need to play overtime and penalty kicks until someone wins haha). VIVA MEXICO!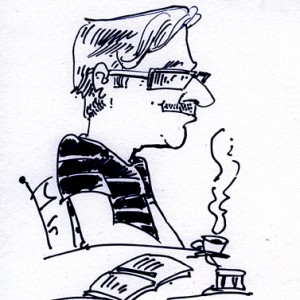 Patrice:Gracias por formulando una pregunta exelente. Me gusta fútbol, y La Copa del Mundo es interesante. Pero me encanta fútbol americano mejor, y mi equipo favorito es el Osos de Chicago. Mi deporte favorito es Hockey (no "hokey", Cristian, ¡lo siento!) Ahora tengo que darles mi opinión sobre fútbol, pero en ingles: A lack of courage or willingness to fight is not the reason that the French were forced to surrender so quickly in World War II. One only has to consider the millions of Frenchmen who gave their lives in the first World War, or the exploits of the French Foreign Legion, to see that the French are willing and able to fight. No, fútbol was the reason France surrendered so quickly. If they had played American football they would have understood the concept of the end run, and the Maginot Line would not have seemed like such a good idea. ¿Es un buena cosa que estoy estudiando la lengua en lugar de la historia, no? (correciones aprecia) Dan
Hola! ¡El partido fue un empate entre Brazil y México! So, Christian I need some soccer lingo! ¿Puedes ayudarme? En un otro sitio ellos dijeron: Craque significa el estrella jugador. También un frase: A hora da onca beber agua. The time that the jaguar drinks wáter. No entiendo. Dan, Dan, Dan...¿Los osos? Hablamos más cuándo fútbol americana empieza. Soy aficionada de los empacadores! :)
Hola a todos. ¡Costa Rica ganó otro vez hoy! Yo no ví el partido. ¿Puede México derrota Croatia el lunes? ¿Qué tal los Estados Unidos y Portugal el domingo? Vamos a ir partido a partido.
Hola, todos y los aficionados de fútbol. ¡Hoy, EEUU empató con Portugal! ¡Yo leí que Portugal mete un gol en los últimos segundos! Mi sobrino me dijo que hay muchos aficionados de soccer en Milwaukee dónde él vive. El viernes pasado algunos empresarios hayan cerrado temprano para empleados a ver el partido. Mañana tenemos un partido entre México y Croatia. ¡Qué exitante! Gracias si puede ayudarme con mis errores arriba.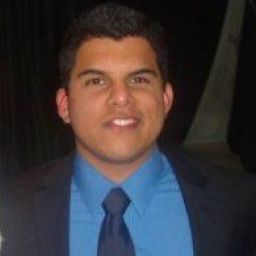 Cristian-Montes-de-Oca
July 14, 2014
La copa del mundo ha llegado a su fin. Alemania es el campeón del mundio. Deustchland ist Weltmeister! Saludos!!
Sí, es verdad. Era un buen partido y el gol era hizo muy bien. Ahora estoy un poco más de una aficionada de fútbol. Posible, voy a mirar partidos cuando es disponible durante los olympics y por supuesto la próxima copa del mundo. ¡Chao mis amigos!