Studying Spanish
How much time a day should I study Spanish? And can I become fluent in a year?
Are you wanting quick results like I do? I want to learn quickly, but I see that this is going to take some time.
I think it is possible to become fluent in a year. It has to become a priority. Just like learning any skill like playing the ukulele, really doing anything with passion. You just have to be careful with burnout. Find a friend who speaks Spanish and daily practice with that friend. Watch television in Spanish, get a book and start reading them. I only started in January of this year and Rocket Spanish really helps a lot. You can't get the same results when going to a local community college. The first year in a community college is just beginning college. I guess, it will take 3-4 years of enrolling in local college to gain some fluency. There are people here in Rocket Spanish who are really motivated. I also like the point system and the competency test that are given periodically. I expect to be able to converse with the locals in my Church at the end of this year. 80% of the members of Queen of Angels Church are latinos, mainly from Mexico. I also plan on taking some extra classes in our local senior center in July. My greatest wish is to find 4-5 Spanish learners where we can meet each week. I am actually trying to set up a lesson plan with my Spanish friends so they act as my tutors. I just haven't done that yet. It is very exciting. I am so in love with the Spanish language that I hope the feeling would last for a long time.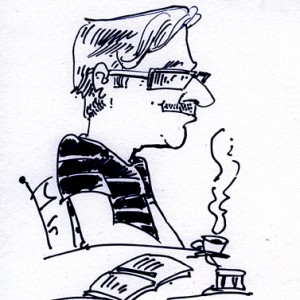 I think there is only one way to truly become "fluent" in a new language in one year or less: become totally immersed in that language. By that I mean live in a place where your first language is seldom used by the locals, where practically every conversation you hear, everything you read, is in the language you are learning. And maybe most importantly, where you are forced to communicate in your new language as a matter of survival. Awhile ago I listened to a story told by a Brit who moved to Spain on his own. He said that for the first two weeks he was there he lived on ham and cheese sandwiches because it was the only thing he knew how to order in Spanish. Necessity is the mother of invention, and the father of survival. I do my best to "live" in Spanish, but it is a challenge where I live in the US. Just yesterday I missed two good opportunities to express simple thoughts in Spanish to two different native Spanish speakers, both of whom know me well and know I am learning Spanish. Why? Because I had blurted out my responses in English before realizing that I had the vocabulary and grammar to answer in Spanish. I was so aggravated with myself when I realized that.
I am hoping and praying for a friend that will meet with me at least once a week that will talk converse with me in Spanish. Ideally, it would be great to have a trained Spanish tutor that could just converse with me for an hour straight. I really don't want to wait years to become fluent.,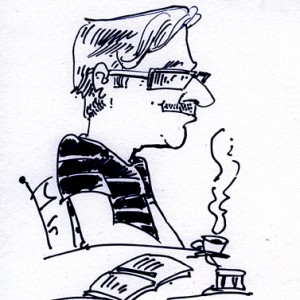 Liz, I was fortunate to find a to tutor who has helped me a lot. She is a very intelligent young woman from Peru who who is attending Community College here in Roanoke, and is planning to become a doctor. Along with being bilingual, she has a strong command of Spanish grammar, so that when I encounter those vexing issues that just confound my English mind, she can often explain them to me so that I understand why something is the way it us. Not only that, I have learned much about Latin American culture in general and the culture of her country in particular. She is quick to correct my little errors before they become bad habits, and gives me practical advice about speaking the language more naturally. We don't speak Spanish the entire hour we are together, but I come prepared each week to talk about a topic, or I bring a picture to describe, or some object. This week we talked about La Semana Santa in her country and mine. The rest of the time seems to move between Spanish and English, but it all helps my learning process. I will lose this connection when school is over in a few weeks and I am already thinking of ways to replace this part of my education.
You are very fortunate to have a tutor! Maybe I will be able to find one. This is not an easy task. I really don't know how to go about finding one.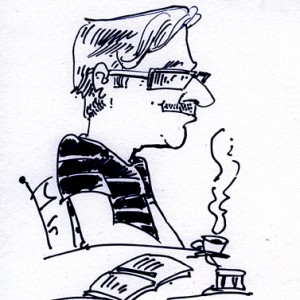 Actually it was pretty easy. I looked on Craigslist and found 2 ads. I met with each of them and decided on Sara because she is a native speaker whereas the other one was a high school Spanish teacher. I will say, however, that I got lucky in finding such a good one first time out. I also recently found a group of Spanish speakers on Meetup.com. I haven't met the group yet but I hope that becomes another avenue of learning.
Thanks for the great idea of getting on Craig's List. I have no idea how much to offer them financially. Did your tutor already come with a set price for the hour? I would sure like to get one that knows how to teach and will lead the hour.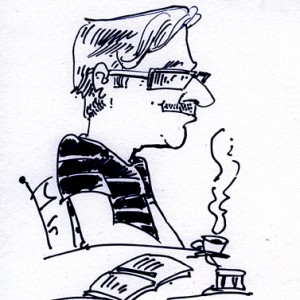 Liz, both tutors I talked with had set prices. Sara is only charging me $15 per hour, while the high school teacher I considered wanted $30 per hour. I am sure the teacher would have been good on the grammar, conjugations, etc., But I thought a native speaker wold be more helpful, and I was right. She gives me great practical advice on idiomatic expressions, and how things are expressed, at least in her country. One other idea: I recently learned of a web site called Meetup, that facilitates groups specific areas. Just in the last few months a group of Spanish-as-second-language speakers was organized here in Roanoke and I am going to their first meeting on Friday. It is basically just an opportunity to listen and speak to others in Spanish. You might see if there is something similar in your area.