Those Words Move Too Fast

Keith-M3
January 22, 2013
What are methods for training one´s ears for Spanish?

oscar-lake
January 22, 2013
After progressing with Rocket Spanish and getting a good vocab under your belt, watch tv and movies in Spanish. After a while of not understanding much, you will be amazed how much more you grasp and enjoy. Good Luck

Keith-M3
January 23, 2013
Thanks, Oscar. I am communicating, but I need to do better.

I agree! Watch a few television shows in Spanish and see what you can pick up. I'm in the US, and I can usually find some American movies in Spanish to watch. At first you will only recognize a word or two, but you'll start getting used to conservational Spanish after a while. Also telenovelas and game shows are great!


Mohammed-B1
June 15, 2013

tammy-022712
June 26, 2013
What I find to be helpful is to put on a dvd movie with Spanish subtitles. You can disregard the volume if you want. Some dvds/bluerays give you the option of what spoken language you want and what subtitles you want. You can set both to Spanish or one English and the other Spanish. Play around to see what works best for your learning style. You could even decrease the volume so you can barely hear it and put on Spanish subtitles. This way, you are dependent on the subtitles but if you get stuck, you can try catch the speech.
ruth-c18
November 9, 2014
Hola todos. I would like to download some spanish language movies that also have spanish subtitles. I am not wanting free movies, just some I can watch on my Android tablet. Thanks!

can you please recommend a movies to watch , websites or links , our local TV don't show any spanish shows and if so it will be on other language. also, i can not access netflix here

Robert-C7
November 13, 2014
Some DVDs have spoken language options. That is, you can choose to have it played with Spanish spoken. Napoleon Dynamite, for instance, has Spanish spoken language option. I would try watching something familiar with Spanish dubbing.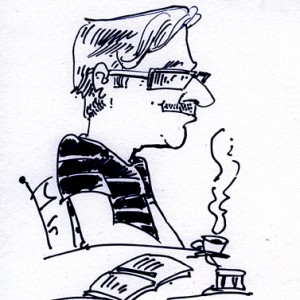 Dan-H24
November 13, 2014
I would also recommend the international section of Hulu.com. There are some Spanish language movies there, some with subtitles, others without. I also like to watch "Naturalmente Juliana" on HITN. First of all, I like to cook, and secondly, even though the shows are not subtitled I can usually follow the flow of her narrative by watching what she is doing with the food.

teertho-bhattacharya
January 28, 2015
What you could do is use the play it part and slowly increase the speed on various stuff. You could also use youtube and then just click a spanish song and slowly uppen the speed. You could also just listen to a bunch of spanish stuff and that may help.

teertho-bhattacharya
January 30, 2015

teertho-bhattacharya
January 30, 2015
According to my earlier post I tried it and then now I can fully talk like a native spanish person can. But unfortunately my accent is decent and my vocabulary is very low.

Larene-A
January 30, 2015
I like cartoons in spanish, most of the disney movies have a spanish track with english or spanish subtitles if you want. The words aren't as complicated and I can catch on quicker. Novellas would be next if you can handle all the men and women acting badly. Some of the news shows, depending on the announcer are pretty good too.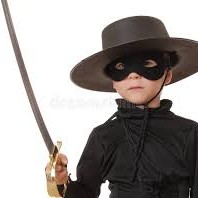 Steven-W15
February 1, 2015
Contrary to what might be intuitive, I actually find cartoons some of the more difficult things to follow in another language. News can be good depending on the announcer, although the breadth of the vocabulary used can be a bit overwhelming. The best I've found is getting a hold of a TV series (one that you like to keep your interest up): the vocabulary used will typically be pretty consistent and geared towards a lower level. p.s. Don't pick West Wing, though. It's a terrific series but, unlike other TV series, is geared towards a university level.