download all audio files at once
david--
December 20, 2010
hi, i was wondering if there was an option to download all of the audio files at once? thanks!
Marie-Claire-Riviere
December 21, 2010
Salut David, Thank you for your post. The total file size of the course is quite large, and we were concerned that some users might struggle with downloading the Megagames and all of the audio lessons at once in one big file. If you'd like to download all the audio lessons in one go, you will need to first open a lesson. Underneath the 'Download the FULL audio' link, you will see "Click here to Download ALL Audio Tracks." The page that comes up from here has all the audio lessons you can download individually. I hope this helps! Best of luck with your French learning! :) Marie-Claire
Donde esta la megagames ??
Stage 2 bullet 10 "MegaSpanish"
hi i would like to learn german language ..! it is really interesting
Dear David, As what Marie-Claire Rivière had said, you can click the 'Click here to Download ALL Audio Tracks.' link. BUT You still have to download the full audio tracks one by one (lesson by lesson). Since you want to "download all of the audio files at once", I recommend you this! :) IF YOU'RE USING FIREFOX, Try to install the add-on DownThemAll. Right-click on the download page, and you should see an option to DOWNLOAD ALL THE ELEMENTS on the page! Choose all the links with "http://members.rocketlanguages.com/Members/download.php?f=XXXXX" IF YOU'RE NOT USING FIREFOX, Try Orbit Downloader? The same thing with Orbit Downloader, right-click on the page and choose 'Download all by Orbit'. Of course, these are suggestions. I myself hate to install additional software on my computer, so it's OK if you opt for ANOTHER method :)
Patricia-E2
August 27, 2011
I'm having a problem downloading any of the lessons, I thought I knew how to do it but I guess not. I want to download them to my mp3 player. I have an upcoming 6 hour flight and I would sure like to listen. Does anybody else have this problem and if so how can I fix it?

Salaams 4 the beautiful lessons in arabic.can idownload while I am on 6 day trial offer?
dineshkarki--
June 28, 2013
i wanna download free Japanese audio lessons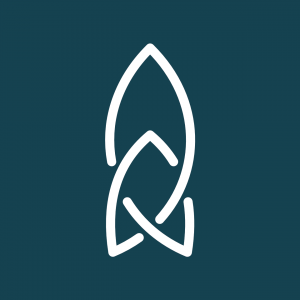 Rocket-Languages
July 2, 2013
Hi dineshkarki, thanks for your message. Unfortunately only paid members of the Rocket Japanese course can download the Interactive Audio lessons I'm sorry. All the best with your free trial!
maha266
September 17, 2014
It's will be great if we can download it once or at least as sections