Dictionary
A pity a French/English dictionary isn't provided. Can anyone recommend one to buy or download?
For portability, I was primarily using Larousse on my idevices for a while, but lately, I've been using UltraLingua more and more because their dictionary also comes with verb conjugations which is really handy. I still keep both apps though, since I find that Larousse seems to have more "colloquial expressions" type entries than UltraLingua. These aren't web-based apps, so I've been able to use them while traveling abroad. For web-based, I like bab.la: http://en.bab.la/dictionary/french-english/ FWIW, I also have the Oxford Hachette dictionary in my bookcase, but I use it very rarely. I can think of only one occasion where that was the only place where I could the find the word that I was looking for (it was a technical term). More often, I use the Merriam-Webster French-English dictionary as my desk reference for writing because it's more portable.
I recommend this website. Here is the link: http://www.lexilogos.com/english/french_dictionary.htm
Marie-Claire-Riviere
July 6, 2014
Bonjour à tous! May I also suggest Wordreference: http://www.wordreference.com/ It is quite good and it also provides a lot of examples and structures, as well as a forum for those more obscure questions. However, no one dictionary ever does the full trick so I often use several at a time. Keep up the good work! - Marie-Claire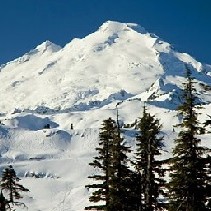 Diana-S1
November 1, 2014
When I was starting with French a little over two years ago, I bought Barron's. The dictionary has lots of nice examples and uses two colours so that the translations are easily seen. Its search feature in very easily used. The book came with Barron's website URL and a code that I used to download the dictionary. One nice thing about the download version is that it can occupies one side of the monitor while whatever else I'm doing in French can occupies the other side. I can read both at the same time. It was nice to load my Barron's onto my laptop when I went to France last year. I couldn't take the dictionary when I went out for the day, but I could make note of something and when I returned to the hotel in the evening, the dictionary was waiting for me.
The Larousse Fr/En on the iPhone is good because it gives lots of example phrases with the pronunciation. Here's the web link. http://www.larousse.fr/dictionnaires/francais/ This is nice also: http://www.dict.cc/ Once you can handle French without an English dictionary: Antidote. No hesitation. iPad version is great. If you have plenty of cash, buy the PC version. Absolutely wonderful dictionary and French language guide. You won't regret it. http://www.antidote.info/