Common European Framework?

Does anyone know what level can be achieved in the Common European Framework by using Rocket Language courses?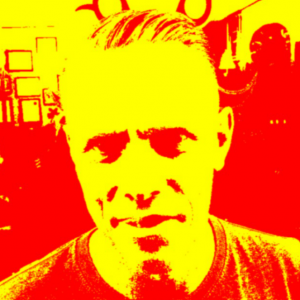 jason-oxenham-ceo
July 12, 2014
Hi Peter - Generally speaking Premium (level 1) will get you to around A2 level, Premium Plus (Level 2) to around B1/B2 level and Platinum to C1. I hope that helps!

Joyce-W1
January 23, 2015
C! of the Common European Framework says you should be able to ... - understand a wide range of demanding, longer texts, and recognize implicit meaning. - express ideas fluently and spontaneously without much obvious searching for expressions. - use language flexibly and effectively for social, academic and professional purposes. - produce clear, well-structured, detailed text on complex subjects, showing controlled use of organizational patterns, connectors and cohesive devices. I have been looking for something like Rocket Spanish for several months and now believe that I might actually achieve something like C1 in a reasonable amount of time. This is by far the best and most comprehensive system I've seen.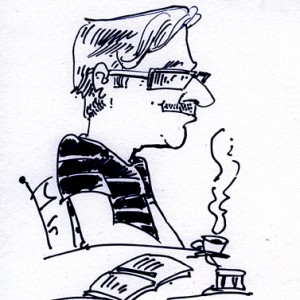 I am nearly finished with Premium Plus, and realistically I am a very long way from the 4 criteria Joyce cited. Based on my experience to date I do not think I will have achieved those criteria by the time I finish Premium. It will take a lot more work on my part before I reach that level of fluency, but I am confident that at some point I will. While I work my way through Premium Plus I am also going back and reviewing material from Premium as a short afternoon review session. I notice that information that was unclear to me the first time through is making a lot more sense now that I have a more advanced understanding of Spanish. I am sure that the same thing will happen as I move to Platinum and begin reviewing Premium Plus. And I suspect that I will need to review Plus and Premium, or even repeat them in their entirety before I reach fluency. And I will need to continue practicing speaking and listening with native speakers face to face and via Skype. I agree, Joyce. RS is a great and comprehensive program. It is the core of my education in Spanish, and the one I work on every day. I do supplement it by reading in Spanish, listening to TV, movies, and other things in Spanish, and talking with native speakers at every opportunity.

Joyce-W1
January 23, 2015
Dan ... thanks for the reality report. I get pretty tired of the "thin thighs in 30 days" (or fluency in 3 weeks/months) crowd. Maybe we should have a thread on the best RS supplements each of us find. I think I'll start that thread.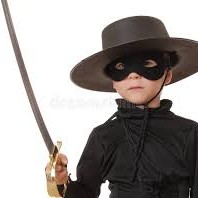 Steven-W15
January 23, 2015
Joyce, I have been through the Rocket Spanish Platinum level a bunch of times. The handicap I have is that I have no native speakers which whom to speak - so it's hard for me to tell what my level actually is exactly. I can pretty well follow films that have been translated into Spanish (as you may know, there is a huge difference when a film is originally in Spanish). I "feel" relatively fluent in that I can improvise conversations from the various "Play It" dialogues. Once I eventually get around to working with one of the RS tutors, I'll post the result of where I'm really at.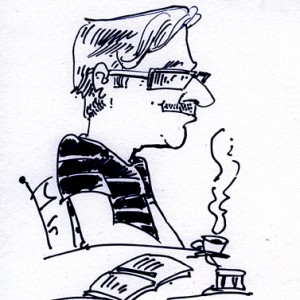 Steven: I have the same problem as you. Where I live there are not a lot of Spanish speakers, nor the opportunity to speak Spanish on a regular basis. My best idea to date is that I should hire a Spanish speaking person as a live-in maid (think Catalina on "My Name is Earl.") For some reason, my girlfriend has vetoed this idea. Seriously though, I have recently begun talking with Spanish speakers on Skype. I found a web site called conversationexchange.com, where you can search for speakers of other languages who are learning English, and are willing to help you with your Spanish. This week I have chatted with 2 people from Spain, one from Columbia, and one from Venezuela. Sometimes the video and audio get a bit garbled, and Skype is not as good as actual face-to-face conversation, it is a viable alternative.

Joyce-W1
January 24, 2015
Another good resource for speaking with native speakers is italki.com ... lots of opportunities for intercambios, correction of written work and answering questions. A very friendly site. Sounds a lot like conversationexchange.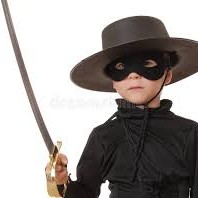 Steven-W15
January 24, 2015
Thanks, Dan & Joyce. I will check them out.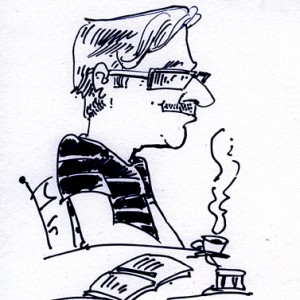 Actually, I have been wondering if any of the Spanish learners here at RS would be interesting in connecting via Skype. I realize that with the exception of Cristian we are not native speakers, but we do have the commonality of the RS lessons that could serve as a topic of discussion. Now I am wondering if there are Rocket English students who are native Spanish speakers who might join in. As Carmen says in lesson 12.6, "La mejor manera de aprender español es hablar con otras personas."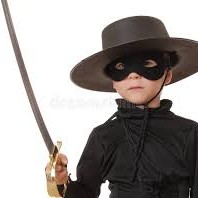 Steven-W15
January 24, 2015
When I was learning French (Europe, university setting), speaking French with others who were also trying to learn French only resulted in us picking up mistakes. It seemed like a good idea but it didn't work. If native Spanish speakers participate, however, then by all means! Como Carmen lo ha dicho: no podemos hacer mejor que eso.

Joyce-W1
January 24, 2015
There is also the issue of the language competence of the native speaker. I spent 3 months in Mexico and just the difference in how people on the streets would say "Buenos días," was amazing. Also, I got to work with a conversation coach for a few weeks and found that he could tell me when I was making a mistake but struggled a bit to explain why. It seems that the perfect answer is a native speaker who is competent enough in English to be a bridge. Probably not easily found. So, knowing that perfection is hard to find, how do we find the practice opportunities we need? I like italki.com but have never actually done a Skype call ... not sure if it's an issue of timing or fear or what. I know I need to find more speaking opportunities. Maybe local volunteer opportunities?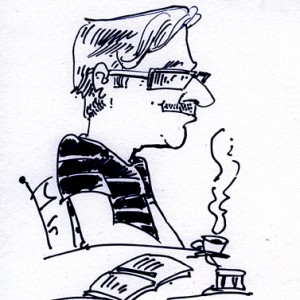 I have been lucky with my speaking partners. I meet face to face one hour per week with a Peruvian college student who not only can converse well, she is really intelligent and well educated, and can answer most of my why questions. And then just this week I did a Skype session with a woman in Spain who teaches Spanish to people from the US and other countries. So not only does she know why things are as they are, she is experienced enough to talk slowly so that I can keep up. And interestingly, she says they have to do all of their conversing with their students in Spanish, so she feels really rusty in English. So she is able to ask me questions about English, mostly vocab but some grammar. And I was pleasantly surprised that her peninsular Spanish was not distracting to me. Skype calls are okay, although nothing beats actual face to face conversation for me. The first time calling with someone is a little nerve wracking until you get to know them a bit. Then it is kind of fun. I have really enjoyed learning something about the culture, geography, and climate of other places through these sessions.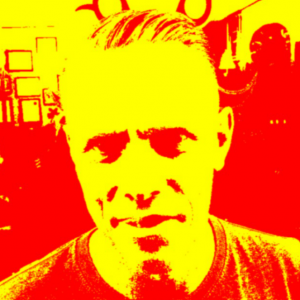 jason-oxenham-ceo
January 24, 2015
Hi all - Interesting discussion! It's worth me mentioning an idea that we have been considering. It is an extension of the live tutor system that we currently have for Rocket Spanish and French.
We are considering having a full-time Spanish tutor available within the Rocket Spanish members area. They would probably be available 6 or 7 hours per day on week days. Our initial thoughts would be that they would be have a timetable, which would cover various aspects of the course, perhaps particular lessons, Q&A sessions, group conversation sessions, etc.
This service will require a small monthly fee of, say, $10/month.
If this worked well then we would roll it out to other languages.
I would love to hear suggestions and improvements that you may have!

Joyce-W1
January 25, 2015
Jason ... nice to see you following these threads of ideas. It's obvious that a lot of us are struggling to get the practice we need. I'm not sure about the full-time tutor and the $10/month. For that fee I could have a one-on-one once a month ... would I get more out of having a tutor available for drop-in? Not sure. I'm thinking about the Apple system ... Genius Bar, scheduled generic classes, etc. This (RS system) seems more complicated ... various levels, various languages (unless it's only Spanish). I'm pretty new to RS so it's hard to make suggestions since RS is so much better than anything else I've found ... (thank you!)

Joyce-W1
January 25, 2015
Dan ... thanks for describing your experience ... it makes me want to expend a little more energy to find a steady conversation partner. I think you're right about the beginning being awkward ... I just haven't gotten over the hump of creating the connection.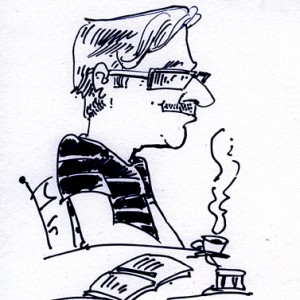 Jason: I like the idea but I have a couple of questions. First, would we be able to talk to the tutor via Skype or just type messages? The live, person to person contact is what I perceive that many of us need. What would be covered by the $10 per month fee? A set amount of time to talk with the tutor? Just for the sake of comparison, I pay my tutor $20 per hour. She actually only charged me $15 per hour last year, but this year I am paying her more simply because she has helped me a lot, plus she needs the money, and I want to help her succeed in reaching her goal.

Robert-C7
January 25, 2015
Jason - I also like the idea and hope you may consider having some canned group tutorial sessions, kind-of like what Rosetta Stone does with its online content. They also charge about $10/month and this includes four 30-minute group sessions per month. In a Spanish 5-level course, there are 20 units and within each unit there are two unique studio sessions available. The tutors then follow a set curriculum, though they often improvise a lot depending on the level of the participants. Group sessions are limited to four people.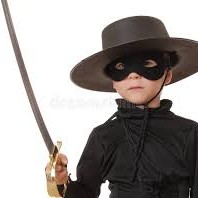 Steven-W15
January 25, 2015
Hats off to Rocket Languages for continuing to improve an already terrific learning experience / product. I'm also delighted to see that Spanish is the target test platform prior to rolling out changes to the other languages.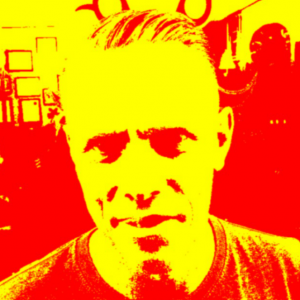 jason-oxenham-ceo
January 25, 2015
Hi Joyce- With the system we propose you would be able to have several lessons per month. They probably will not be one on one but limited to 4 or 5 people maximum.

Hi Dan - I am envisaging that it would be something like the tutor going through a particular lesson or subject and then opening it up for questions and conversation practice at the end. So, it would probably be a screenshare tool that allows audio conversations.

For $10/month, at this stage, I would think that members could book, say, 10 lessons/month with the tutor as they liked (not withstanding the 4-5 student maximum). We would have to come up with some rules around what happens if people don't show up to keep it fair to everyone.

Hi Robert - Thanks for the info. I wasn't overly familiar with what Rosetta do.


Ava Dawn
January 31, 2015
I am surrounded with people from Latin America. My bible study group alone (there is five of us) has three Spanish speaking women. Unless they also use the lessons from Rocket Spanish and add on to the lessons, it does not work. What I find is that they can't explain what some of the concepts. An example is the use of subjunctives. They use it all the time but they could not identify or even verbalize the structure of a sentence. How much more the simple subject, predicate, direct object, indirect object and others like the conjugation of verbs. I noticed that they just won't use "vosotros". I still want to be familiar with the spelling of the verb when using vosotros. I could go on and on. Even my instructor in the beginning class in the senior center is very limited. I am there because I am waiting for the participants to get into a more advanced level so we can socialize with each other outside of the class. The RS forum is very valuable to me. It just needs someone who can correct us or challenge and motivate us in a higher level with corrections and questions and other ways of expressing thoughts and ideas. Christian, Ricardo, Dan, Robert and Steven are wonderful and they helped a lot but I think a more consistent competent tutor be made available and just part of the course, maybe a few minutes every day. Almost like what Christian does.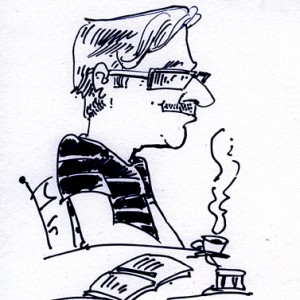 You are fortunate to have native speakers around you, Aurora. That is one of my big stumbling blocks here. Maybe you should just use them for practice with speaking and listening, and find another resource for the grammar issues. They are probably the same as the great majority of English speakers: we know how to speak properly, but often cannot say why we use certain grammar. We just use it without thinking. I know that I was that way before I started learning Spanish, now I think about English grammar a lot. And, I suspect, the vosotros form is just as foreign to native Latin American speakers as, say, using the word "lorry" to describe a truck would be for us English speakers from the US. While I was in Cuba I was pestering a woman who accompanied us when we were away from Havana, asking her questions such as "do you use vale here?" To which she replied, "never, whenever someone says vale we know immediately they are from Spain." She is the one who taught me the Cuban expression, "que bolá" I am excited about the tutoring sessions based on the lessons that RS is considering. I think those will be very helpful.

Definitely agree that having someone to act as a "bridge" is very helpful. I took 4.5 years of Spanish in high school and college and ended up being able to write well and understand the grammar but was never comfortable speaking (and had trouble with listening comprehension as well).
With about 1 year using Rocket German and a husband who speaks German well enough to be almost fluent (and who to be honest, I only practive with irregularly) I made enough progress to pass the A2 exam in October with an 87. I haven't even made it through all of Premium yet.

Stuart-J4
September 8, 2015
Trying to find other suitable Spanish/English intercambio sites similar to conversation exchange any suggestions?