IOS app?

Is there a timeframe when we can expect the iPhone / iPad app for Rocket Languages?

maggie-h1
January 3, 2013

Rhonda-W2
January 4, 2013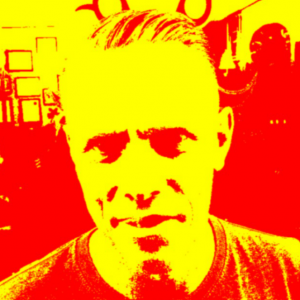 jason-oxenham-ceo
January 18, 2013
Hi all - An updated Android app should be out within a fortnight. The iOS app may take a little longer as Apple have to approve it and their process takes longer.

I downloaded the android app but it doesn't recognize my log in information. What do I need to do? Thanks, Nicole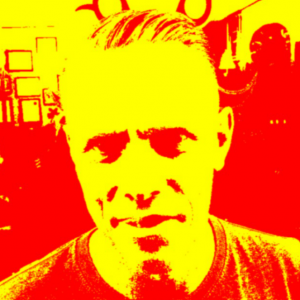 jason-oxenham-ceo
May 1, 2013
Hi Nicole - The best thing to do is contact customer support on support @ rocketlanguages.com. Our support guys will sort it out for you!
Hi Jason, I have downloaded the new 3.0.3 May 23, 2014 version of the iOS app. No problems with the login like Nicole, but after trying just a couple Hear It Say It audios on my iPhone I found that I could no longer download audio. The play button just stops functioning. So I tried it on my iPad. Same issue. Switch from Wifi to cellular data. No go. Reload the lesson. No go. Close the app and restart it. That works. Okay well cool. So every so often I just have to close the app? I hope not. Next test: Turn on airplane mode. Error: "index.html There was a problem saving the rating for phrase: 41271" So I guess it will not store my results until the next time I have a network connection? Can you give us a roadmap/your vision for this application and allow us to vote on features? I'm not interested in leaving it to a vote by the developers or by RocketLanguages. I would like to see a community vote on features that are needed for studying in real life (downloads for offline use, on trains and airplanes, etc.) and for features they really want to see here such as flashcards, badges, search, access to the forum, community advice for lessons and phrases, tools to use the shadowing techniques mentioned in your advanced learning techniques blog and other things like uploading my audio recordings to my google drive storage for review later with a live instructor. Would it be worthwhile to everybody to see some sort of community voice for the iOS/Android mobile feature sets? Thanks, Jason PS: For one fun bug try opening any notes you have taken that contain special characters such as ä. It will show up as ä
Nice. even the web interface here messes up my comment. In my PS I wrote about a problem with the notes in the iOS app. an ä shows up as "& a u m l ;" without the spaces. I typed it with the spaces and the forum here thinks it's an HTML code. Wish the iOS version would do the same, but on second thought, I'm not sure I want to edit my notes on the iPhone. What if I delete something I meant to keep. Do you version my notes like google drive does with my documents? I think it might be safer to just display the notes. I have much better note taking apps elsewhere on my device. This is an example of where I would prefer spending the money I have invested in these language tools on features that are really useful. Sorry about my typo with the ä. I did not realize the forum would change my text and this forum has no way to preview before I submit.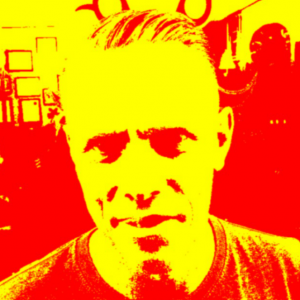 jason-oxenham-ceo
May 27, 2014
Hi Jason,
Thanks for bringing those bugs to our attention, I've sent them on to the IT team to be fixed as we speak!
As for the audio not downloading, that issue has already been fixed and is currently being reviewed by the iTunes store, you should receive an update for that soon.
We do have big plans for future updates of the app, such as offline usage, more tools such as MyVocab and Phrasefinder, and much more.
However, since this update is a complete reworking of the app, we're still sorting out some teething issues.
After that, we can focus more on feature improvements and gathering more feedback from our valuable users. Watch this space!
Hi Jason, That's great. I haven't seen the update yet, but I'm happy to let Apple do their reviews for security and what not. Hope you don't mind if I continue the defect list in this thread as I notice things. * Know It Exercise - The red record button flashes between two shades of red. For me (having a red-green color deficiency) this is difficult. After touching the button, can we have it display a white square indicating stop, instead of flashing? Basically the same as the play button. * This is something that also bothers me about how the errors (red/green highlighting again) are indicated in the online version writing exercise. In both the iOS and online version, it takes too much time for the replay buttons to appear when their is no error. I would prefer to immediately see with an X if there is an error and the corrected phrase displayed. If the phrase is perfect, don't show me the replay button or make me wait. * The first time I opened the Know it exercise on the iPad it played the audio answer without prompting. This happens often when choosing Write It, and then turning to know it. Here are the steps. Open Write It. You will hear an audio. Click the back arrow. Choose Know It. The audio will play and give away the first answer accidentally. It does not always occur, but often enough I'm sure you will reproduce it easily with that sequence. * Sometimes the iPhone version opens to the dashboard and only displays the HWKPQ in a vertical pattern instead of horizontal as part of a larger button for the entire lesson. Good luck. Software development is never easy. Best thing to do is to order pizza and make them sleep under their desks if they need a break. Just don't send them home until it's ready to ship. :)
Hello Jason, Open the Know It! Rating. Click on the menu in the upper right. Choose refresh. The answer is revealed by accident. Maybe this is the source of the problem I mention above. *Play It Exercise needs work. For me, it doesn't scroll the text as I play. It also doesn't allow me to listen to the other persons role while I play my role. It doesn't show a waveform for my audio. If I scroll the text with my finger, it pauses the display of the progress (the yellow band that is displayed showing the audio progression during recording). However, the recording isn't paused. When I lift my finger to read the text, the yellow indicator jumps forward and I find out it was recording the entire time that I was scrolling even though it appeared to have stopped. Am I doing something wrong? Maybe you can record a YouTube video on how to properly use this feature? if I can figure it out, perhaps I will do it for you. * For all of the exercises, if I want to just study one area that I have marked as So So, how can I select just those phrases and practice them again on this mobile platform? Best Regards, Jason
Hi Jason, * Play It!. After rotating the iPad, the yellow highlight for the recording seems to disappear. Well, it disappears in many situations it seems. Both when recording and when playing. * When I change the level, the audio displays a twirly-whirly and never returns. Each time I change the level I am forced to refresh (and choose again the level) and start again. What do you suppose it is doing? Surely it doesn't need to re-download the conversation each time I change the level, right? Play It usability: * I find it too difficult to switch the level. Maybe just include it as a menu instead of radio buttons as the top and use the radio button to switch between the two actors (in my case between Paul and Nik). That way it becomes a menu for the level and a radio button for the actor and it takes up a tiny space instead of the entire screen. More efficient. I think I better stop there with Play It. You mentioned teething issues and I think you are absolutely right. I'll let the baby grow up a little before I try this exercise again on iOS. I believe it needs some serious play-testing to make it useful as a learning tool.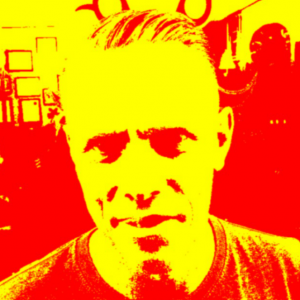 jason-oxenham-ceo
May 27, 2014
Hi Jason - Thanks for the feedback. You make some excellent points. I will add them to the bugs/wishlist depending on where they sit. If you come up with anything further please let us know, after all our goal here, as always, is to make the learning experience as effective as possible!

Hi Jason, One thing I love about iOS 7 is the dictionary. It supports multiple languages and is great with applications that support it. With this application the best I can do is select a group of text. I can never seem to arrive at being able select a single word. So the copy works (but not for use with another iOS dictionary since it copies too many words) and the define option built into the iOS doesn't work at all. Do you think you can ask the team to consider the ability to select a word across the entire application? In my opinion it should work just as well as the MyVocab option online and once that is ready for the iOS it would be nice to offer both the iOS dictionary and the MyVocab when any word is touched. Thank you, Jason

Has the new iOS app auto updated yet? Jason CEO said on 5/27 that it should happen soon. I'm still having all of the same audio problems throughout the Rating section of each lesson. JasonD1 described some of them in his 5/27 email. I've refreshed the app several times. The audio issues are still there. Please advise when they'll be fixed. Thanks.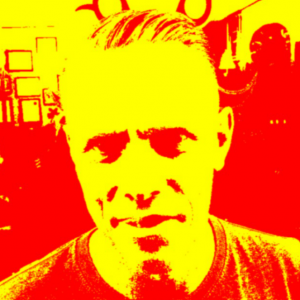 jason-oxenham-ceo
June 15, 2014
Hi TomCarl - The latest update was submitted to the app store, but unfortunately was rejected due to some new terms and conditions.
We took the opportunity to make further improvements and bug fixes before resubmitting the app, which will be going out today. In saying that, approval from the app store can take up to 10 working days, so please be patient.


I continue to have problems with the IOS app. Hear it/say it works about 3 times in either the lesson or the testing session and then stops working. Very frustrated and disappointed. I am way from home and brought my ipad and can't really use this course the way it was intended. It seems to me that you are not putting the necessary resources into making this a usable and great app. Please do so! Leonard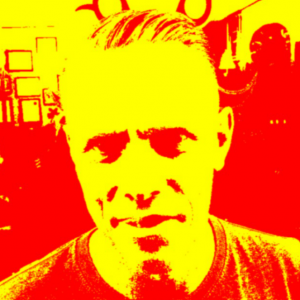 jason-oxenham-ceo
July 12, 2014
Hi LWolfie - Thanks for your message. We have discovered a small bug which is causing this for some users. We hope to have a fix out within the next fortnight. Sorry about the inconvenience.

maha266
September 16, 2014
i wish if there is more option like in the websites like the game for examples. and also it does not count any points in the app :( i hope that will be fixed. thanks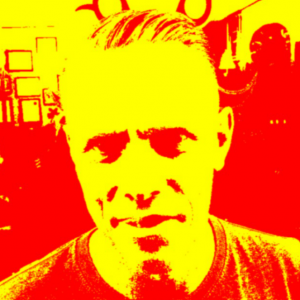 jason-oxenham-ceo
September 16, 2014
Hi Maha - The desktop games are not really suitable for usage in an app. It is likely that we will revamp our games entirely to make them more app-friendly.

That is my wish list too.
Does anybody use the iOS app for Rocket Chinese?
Is there a trial version available with the app?
Everybody that has read my posts probably thinks I hate the app and it is true for the most part simply because of all the bugs and no offline support but today, while the web site was down, the iOS app was the only thing that worked.
Also, any news on if the app will include a better feedback mechanism for errors in the material and perhaps access to search the forum and use the my vocab feature?
Games? Probably better to talk to another company like Lumosity for learning type games. The games here at Rocket Languges are sort of old school flash cards and nothing more. Also, I don't think Rocket Languages has responded to any of the problems I posted regarding MegaGames in German and since only one person responded that he cannot play the games well and no other people on the forum have responded either, I tend to think that nobody uses the games at all.
Thank you,
Jason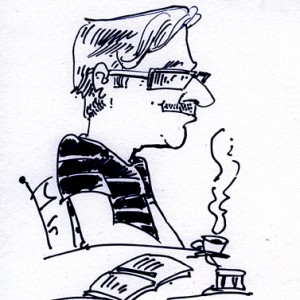 Jason, I pretty much agree with you that the games are of the Pong era...for those of us old enough to remember Pong. Actually, I don't think I would use even really well done games. Flashcards, yes. I think that flashcards based on the RS lessons would be a great addition. Maybe a set for each course. I made a set of flashcards in Quizlet of all of the verbs I encounter in RS, and add new ones for each lesson I do. It has been a great help to me.