Points

peter--172
February 4, 2016
What  do i do with points?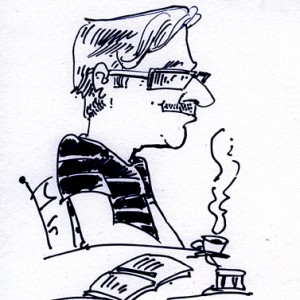 Peter: you really can't do anything with them, except earn them. They are a motivational tool to earn some each day; you can set your own daily goal. They also earn badges for you at different levels and can get you recognition on the leaderboard.

Robert-C7
February 4, 2016
If you set a goal of increasing your "active streak", that will encourage you to put in some effort every day.  Click on "My Badges" on the left panel to see the leaderboard.  As you accumulate points, you may appear on it some day.

Dan-H24,

I disagree; instead of being a motivational tool, I'm sure that's what it was intended but of late my points either for no reason at all dropped a lot while working on the test or practicing.  

Tonight I posted a question. Before I noted it that I had 1077 inside the green circle but after I hit ask and the question was successfully sent I had 1047.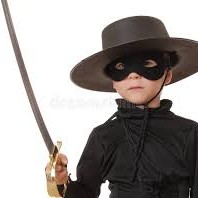 Steven-W15
February 5, 2016
There are little glitches in the count from time to time but overall I've found it to work fairly well.

I think I remember reading somewhere that Rocket Languages is redoing the badge / point system.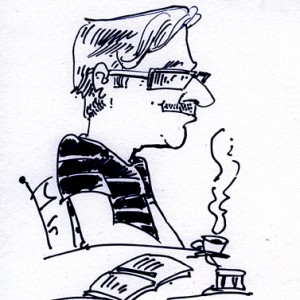 There are definitely some glitches in the points system. I just completed a quiz, was awarded 25 points, then the counter reverted to 0.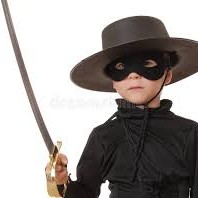 Steven-W15
February 7, 2016
I'm guessing here, Dan, but maybe the system had second thoughts about awarding you points after seeing your responses? ;-)
 

I am not doing RF for a job requirement and am the kind of person who will do something when there is a reason. I bought the program to stimulate my grey cells and that is my motivation/reason. Having said that it is annoying the points decreased for no apparent reasons and today is the 2nd time in a row that I am being "punished" for using the Forum. I had a little over 280 points when I realized torusan answered and explained my question so I switched from the lesson to the Forum. The second I hit the Forum the points dropped to zero.  

Steven-W15 said "I think I remember reading somewhere that Rocket Languages is redoing the badge / point system." I don't care whatever motivational system they switch to as long as it works. The current system is perfectly fine as a motivational scheme for many if not most people but unfortunately it either causes a lot of confusion for new comers and may even ulcers for others. :-)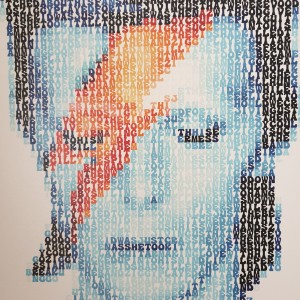 grahame-r
February 8, 2016
I think the best way to go is do away with the points system on the forum, Motivation is surely about doing well in your lessons not using the forum. I think too many people use the forum just to accumulate points. Just my point of view.

grahame-r,

I noticed that you have posted 149 times on the Forum: Were they all for points? or (1) you have legitimate questions that you really couldn't figure out on your own (2) you have the answers or even helpful tips for other fellow language learners (3) you encountered recurrent  technical problems/glitches, however minor/major and you are frustrated or you may even have suggestions to the IT dept noticing other people's computer problems because you are handy with the computer. 

Not knowing you at all I give you the benefit of doubt  that it is all 3 and not just to get points. But your post is a rather blanket statement about people using the Forum when you don't have any data to support your claim. 

FYI: you do not get points after the first post, i.e. when you post a question you receive 10 points if the system works properly. If you answered the question you get 100 points. I often had follow up question(s) to the person(s) who answered me because I am a beginner in RF I have more questions than answers. I do not get another 10 points the second or third time around. 

The reason I chimed in about the point system (I did not get any points in case you are wondering) was 3 days ago and again 16 hours ago. Please read if you are interested. We all have glitches of slightly different nature. May be with all our different experience in the point system (my family call me a computer illiterate) the IT dept may have a better idea how to solve the points system globally. 

On a different note about computer glitches:  I recently posted a question and someone answered it and I moved on. Days later I got another reply with almost identical answer. I was baffled because I had already forgotten about it. It was the person who answered my question the first time around who noticed that our back and forth discussions had disappeared, hence this helpful fellow RF learner thought that no one had helped me. Whether he received the 100 points or not only he knew because the discussions disappeared; he was the "first" who answered me. He should if I were a functioning properly computer. 

Cheers!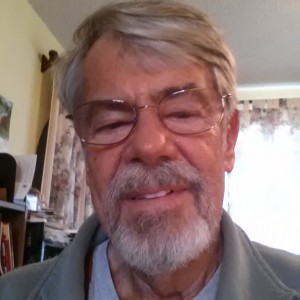 Byron-K21
February 8, 2016
I like to help people out when I can by answering grammar or structural questions particularly since I've noticed the native expert doesn't appear to be available as much as previously.  However, I also noticed i'm no longer getting points for the answer, not that it will stop me from helping when I can.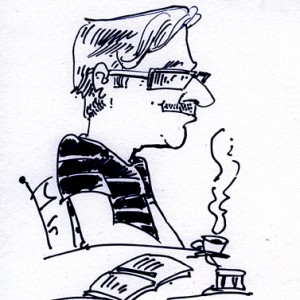 M-L: there is a fourth reason that you did not list. Sometimes I post just to keep a topic moving forward keep the forum active. In the past we had several quite active users on the Spanish forum, and I loved interacting with them, especially when it was in our target language. I would like to see the forum be that active again and hope that by making it as helpful and friendly as possible that I can foster that activity.
Dan

Byron-K21,
I don't know what language you are taking but I agree with you that "the native expert doesn't appear to be available as much as previously" when I started quite a few years ago Claire always answered my questions. I had to stop the program for personal reasons. I honestly don't know what the blue star next to my name means but I absolutely know that I am a beginner and now I rely on people like you to help me out and I can't thank them enough. 

Dan-H24,
You sound to me you are more advanced in your Spanish learning than my beginner French. I haven't get that far to your fourth reason because I am too busy trying to go through different sources to get some answers, moving painfully slowly. For every new sentence I learned I seemed to generate 10 questions. I can't ask every inconsequential question without putting some work on my own first. Otherwise the Forum will be flooded with my stupid and boring questions. I also learn better if I do some research on my own, no pain no gain, the old exercise parlance.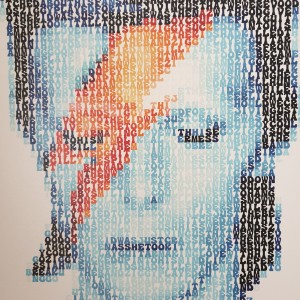 grahame-r
February 8, 2016
M-L,
Thanks for the reply, 149 times? That is a lot it has certainly surprised me (or is it after 6 years, 25 posts a year, 2 posts a month) and yes to (1),(2) and (3) well partially to 3 as I know nothing about computers. As you know when you first start you have a lot of questions 
and as you progress you can help others with what you know, for which the forum is used.
The point I was only trying to say is that now there are more people discussing what points they have or haven't earned using the forum, if you did away with the points on the forum it would not be full of these questions. 
When I started which was aforementioned 6 years ago
I'm not sure you got points at that time and if you did there never was this kind of discussion about it. 
I hope this is not to blanket a reply for you and we can move on.

grahame-r,

Relax; I have moved on.

The point system as it stands has glitches. Whether a person wanted to complain about missing  points or someone seriously confused, the Forum is the only place that they can share/discuss their issues. I don't know of a private way to communicate with each other unless you are friends with them  and you have their private email addresses. You cannot dictate what people want to post. If it bothered you that people were hung up on their points instead of learning, skipped  those Forums with points as the heading or part of the heading. You have to realize that some people do need some form of motivational system to get them going while others, self starters. 

I sensed that some people just wanted to bring the attention to those involved to either shape up and solve the glitches, do away with the motivational system or start a new no glitch system. The only way that would stop people from talking about points or any alternative is to do away with it. There is no one system will be perfect for everyone. As the saying goes, "You can please some of the people all of the time, you can please all of the people some of the time, but you can't please all of the people all of the time". 

149 times is not a lot over 6 years or as you did the math averaging 2 per month. You have far better record than I in a few months proportionally speaking. Right now as a beginner  when I have time working many hours a day (many hours might mean I was drinking coffee, snacking and goofing off, hence the points that I received) or up to 3000+ points I post more than 2 questions a day, not a month. I don't have a French speaking person in my life or a tutor to ask every little questions that I encountered, mostly involving grammar, structures and nuance not to mention regional differences, and then the differences between writing formal vs informal and likewise conversational formal vs informal or I should say just about everything.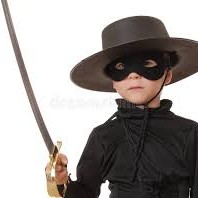 Steven-W15
February 9, 2016
Hola Daniel – Bien dicho. Yo pienso exactamente lo mismo. Era una perdida para nuestro fórum que Aurora hubiera dejado de continuar. Desafortunadamente, no voy a pasar mucho más tiempo en Rocket Spanish: quizás uno o dos meses más máximum. Ya puedo conversar con fluidez ahora (más o menos) y, visto que he memorizado casi todas las frases del curso, no hay mucho más por hacer para mí. Sin embargo, puede que eche un vistazo al fórum de vez en cuando.

Bonjour M-L – J'aurais aimé participer au forum français pour répondre à des questions mais je n'avais pas accès à cette partie du cours. 


Steven-W15,

I am quite proud of myself that I understood the gist of what you said after reading it through slowly a few times and then I checked the conjugation for conformation because I don't think I have done the future perfect. I might have but if I did I surely have forgotten about it. 

torusan just corrected a bunch of my errors. If he were a teacher and had 26 of me (class size in my town) in his class he would have to be up all night correcting papers. 

It's my loss that you can't  participate in the French Forum. I'm still in the asking stage and even when I was given the answers sometimes, more often than not I needed a follow up, clarification and or confirmation because I'm still drowning in the pool of everything I need to know about French to make a simple sentence, preferably in present tense. :-)

merci mille fois (This I can say with confidence)

floribon
February 9, 2016
I'm also experiencing bugs with points.

- As of right now I have 902 points, 1 day streak, max 16 days
- If I go to the "Badges" page, I see 902 points, 0 day streak, max 0 days
- Then if I come back to the previous page, I see 846 points, 1 day streak, max 16 days
- Reloading the browser gets my points back to 902 and streaks 1/16.

That's not big deal though. However something a bit less cool is the leaderboard. If I get it right I should be third with my score since the current 3rd has 522 points and I have 902. Why don't I see myself in the board?

Picture with proof: http://postimg.org/image/549315q8z/
 

Honest Tom S
February 21, 2016
i found that when I lose point and the system goes back to Zero. I go to history on my web page and click on the item name rocket German before I lost my points and it open back up the page that my point were on and my original points are still there.

(deleted)
February 24, 2016
I tried that but it didn't do anything.  Today, my points jumped from 330 to 280, than all the way to 1010, then back to 330.  it's getting a point in which I don't even know how many points I earn per lesson.

P.S
My points didn't go up after I made this post.

Matthew-H68
February 29, 2016
I'm having trouble with my points as well. I think that this is a universal problem, because so many of us are having trouble with the my points section. So Rocket Languages board of directors, Please Find A Solution To THE "MY Points" Problem! Many of us are becoming frustrated with it.
Adios y gracias,
Brittany

I notice the points do not reflect local time. They seem to be anchored to Los Angeles time and reset there hence I could have 1500 points in my day but only 500 points show up on the record.

The other issue is active day streaks. I once had it reset to 0 when I did not use the program within 24 hours of LA time but I did use it within 24 hours of my local time.