Hallo!

Robin-L14
February 12, 2013
Guten Tag! Ich heisse Robin und ich lerne Deutch gern!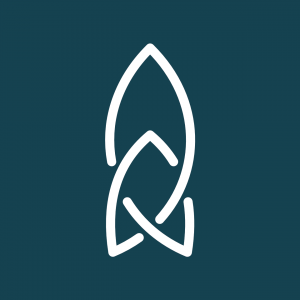 Rocket-Languages
February 19, 2013
Welcome Robin, and thanks for signing up to Rocket German. All the best with your lessons!

Andres--14
February 20, 2013
Hallo Robin! Ich bin Andreas, aus Berlin. (Ich wollt' hier nur mal reinschauen, Deutsch lernen will ich nicht. ) Aber schön, das du gern Deutsch lernst. Dein Satz war schon sehr gut. Aber wenn du nichts dagegen hast, kommt von mir hier eine kleine Korrektur: "Ich heiße Robin und ich lerne gern Deutsch." (1) heiße with ß; (2) the position of "gern", though in the final position it's NOT wrong, just less usual. (3) the s in "Deutsch" Wish you still much fun learning German

Robin-L14
February 20, 2013
Hallo Andreas! Freut mich Sie kennenzulernen. Ich habe nichts dagegen! Danke schoen! Wohnen Sie jetzt in Berlin oder irgendwo anders? (Old habits are hard to break even if they are 30+ years old hence the use of ss for esszett and the e after vowels for umlauted vowels. I'll TRY to break that habit, but I have my stuff typed and posted before I think about it.) Robindale

hallo, mein name ist kevin und ich komme aus gross brittannian.Ich wohne in Redditch ein stadt nahe Birmingham.Ich wohne mit meine Frau Alison.ich bin einundfunfzig im April

Marilyn-C10
April 2, 2013
My name is Marilyn I'm glad that there is support because I have a tendency to be a little slower in picking things up and remembering them.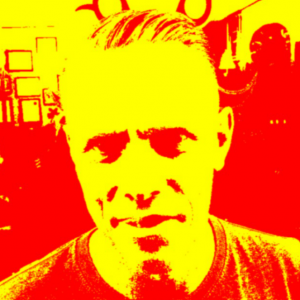 jason-oxenham-ceo
April 7, 2013
Hi Marilyn and friends! Welcome aboard the Rocket Languages experience!

Hallo Robin!Wie gehts dir?Ich heiße Chris

Andrea-B38
September 1, 2013
Hallo, ich heisse Andrea aus der Vereinigten Staaten. Ich auch lerne gerne Deutsch. Es macht spaess fuer mich. Vielen glueck, alles!

Hallo, mein Name ist Robert und ich komme aus Vereinigten Staaten. Ich lerne auch Deutsch. Ich hoffe fließend sein. Tschüss

maha266
September 16, 2014
Good luck with learning German

Emilia-P1
October 20, 2014

I am German decent. My grandparents came directly from Germany and spoke German in their home. After I am confident in Arabic, I should start German! I will use Rocket Language for German too. It's awesome for any language!

Hallo,
Ich heiBe Mehmet. Ich komme aus der Türkei. Ich wohne jetzt in der Türkei. Ich bin Artz. Ich bin zweiunddreizig Jahre alt. Ich bin nicht verheriatet. Ich möchte in Deutschland lieben.
Viele GrüBe.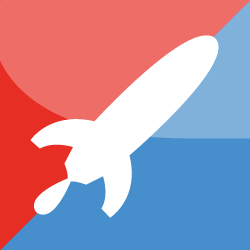 Hallo Mehmet / Selamlar Mehmet,

Ich war schon oft in der Türkei, ich habe Freunde in Izmir. Ich wohne in Neuseeland. Wo genau wohnst du in der Türkei? Es ist ein wunderschönes Land und die Menschen sind so freundlich.

Tebrikler, dein Deutsch ist schon sehr gut. Düzeltmeler/ Korrekturen:
Ich bin Arzt. Ich bin zweiunddreißig Jahre alt. Ich bin nicht verheriatet. Ich möchte in Deutschland leben.

Vorschläge/ Öneriler:
Ich heiBe Mehmet und ich komme aus der Türkei. Ich bin Arzt. Ich bin zweiunddreizig Jahre alt und ledig. Ich wohne jetzt in der Türkei aber ich möchte später in Deutschland leben.

Viele GrüBe

Paul


Hallo Paul,
Viele Danke fur Antworten und Korrekturen zum meine mail.Ich wohne jetzt in Bingol. Es ist ein klein Stadt aber Izmir ist ein großer Stadt.

Viele Gruße

Mehmet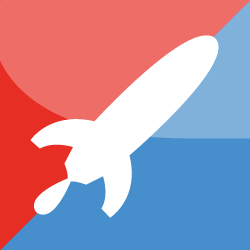 Hi Mehmet,

Gern geschehen. Bingöl/Bingol klingt nach einem schönen Ort. Wenn du Fragen hast kann ich helfen. Viel spaß beim Lernen.

Lieben Gruß

Paul





hallo, ich lerne Französisch, aber Deutsch ist auch meiner Lieblings-sprache- sehr praktisch. Ich hoffe, dass in Zukunft Ich lerne es auch hier.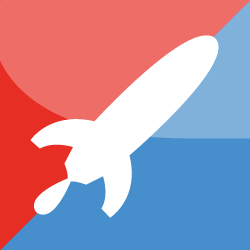 Hallo Jaakko,

Willkommen zu Rocket Languages. Du kannst schon ein wenig Deutsch, sehr gut. Frankreich und Deutschland sind Nachbarländer aber die Sprachen sind natürlich unterschiedlich.
Wenn du mehr Deutsch lernen willst, kann ich Dir hier gerne helfen!

Hier deine Korrektur:
..aber Deutsch ist auch meine Lieblingssprache- sehr praktisch. Ich hoffe, dass ich es in Zukunft auch hier lerne.

Viel Spaß beim Lernen!

Paul

Andrew-M110
July 23, 2015
Ciao a tutti. Mi chiamo Andrew e imparo l'italiano.

Hello everyone. I am Andrew and I am learning Italian. I just love the way the language sounds, and the food, and the people....

I would be interested to hear other tricks that people have used to improve their language learning. I thought i might print out some little labels and stick them on all the everyday household objects. The rest of the family won't be very impressed, but never mind. Has anyone tried this? Do you know if you can buy a ready made set, or do you need to create your own?

I love Rocket Italian, I have been doing the Platinum level for about a year, having done the lessons a few times I now just listen to the dialogue and use it as a way of talking to myself when I ride my bike to and from work.

Buona fortuna

Andrew
David-B341
August 5, 2015
Hallo! Ich heiße David, und ich lerne Deutsch. Ich komme aus den Vereinigten Staaten. Danke!

Hola,
Me llamo Favour aprendiendo Espanol.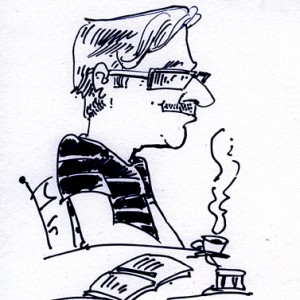 Chic: you didn't ask but I will offer an improvement on your statement.

"Me llamo Favour y estoy aprendiendo español."

You need the estoy to say "I am", and if I understand the rule correctly, you need to use estar (or a conjugation thereof) before you can use the participle (iendo).

Also, I believe, languages are not capitalized in español as they are in English.

Best, and welcome to the forum. Please keep contributing, we need more interaction here.
Dan
KelllaurBailar
September 23, 2015
Andrew-M110, I don't know if you're still on the program as it's been 2 months, but I do recall using stickers around my home for learning Spanish. The only annoying thing is that some tend to fall off and the look isn't very appealing aesthetically (mine were yellow). I think making your own would permit you to make your labels more specific to the objects in your home, and you could label many more things with a color that is pleasing to you and your home. Of course the overall goal is dedicate the terms to memory, and I think labels and speaking Italian to yourself is a good way to do so because you're applying what you're learning to your everyday life. I hope you've been doing well and wish you the best for the future!
jsmith33445432
October 16, 2015
Guten Tag! Ich heiße John und ich lerne Deutch. Ich bin 44 Jahre alt und komme aus den USA.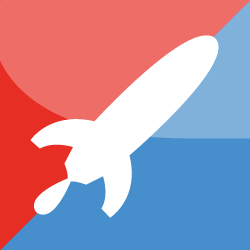 Paul-Weber
October 20, 2015
Hallo John,

Willkommen zu Rocket Languages. Das hast du alles richtig geschrieben.
Ich kann dir jederzeit helfen, wenn du Fragen hast.
Viel Spaß beim Deutsch lernen.

Lieben Gruß in die USA

Paul