hola

jamaal-c
February 23, 2013
hello every one been a member since 2011 but my first introduction so hola todos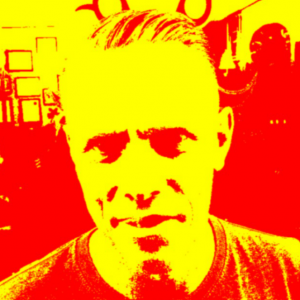 jason-oxenham-ceo
February 25, 2013
Hi Jamaal - Welcome aboard! From the amount of stars you have it looks like you have been putting in a bit of work on your Spanish!

¡Hola! I'm really surprised of the number of your stars, Jamaal! How many levels have you gone through by now? Have you practised your spanish in ral life, I mean, may be you use it for work? I'll be really glad if you share your experience. ¡Hasta pronto!

Spanish in your real life, sorry for my rapid typing :)))))

Hola como esta usted. Yes i have a fascination with Spanish i, i ever wanted to learn a second language and after my trip to Cuba in the early 2000s it made me want to learn if even basic Spanish to communicate with the friends i met while there ,on my third trip to Cuba and after studying premium and first part of premium plus i indulge in the language but when i was with a group of Cubans (5) when they spoke i barely could of pick out one or two words and when i tried to speak they was happy to see me try but one told me my Spanish stinks (is bad) but through research on Spanish blogs ect i was prepared for that i did'nt let that stop me from trying i was one on one with a Cuban lady for about 6 hrs and i made her speak slow mas despacio and then i was able to under stand about 90% of what was said and vs vs . i am from the Bahamas there are not many Spanish speaker here but late last year i took a beginners course and i had a teacher from Costa Rica most of it was basic stuff i already new but she would correct me when i made mistake there is no substitute for that .She was impress with my understanding and my vocabulary and told me i should take an immersion class in a Spanish speaking country three to six months tops and i would be well on my way i am quarter way through platinum level i could of been finish but i slow down to tackle the know section better when i bought the course it did no exist . i still find Spanish hard mainly structure but i have also came a long way . Hasta luego & en cualquier momento

hola jamall I am in about the same place in Rocket Spanish as you (about 1/4 way through the Platinum course). Like you I also had to go back through all the levels because they didn't have the "Know It" feature when I first started (2010). I went back and decided to take notes for all of the parts of the Premium Plus course, and found that I had skimmed over quite a bit (even though I passed all the level tests very well). Now I need more practice! I spent the past week in Mexico (Puerto Vallarta) and found that I could understand almost everything that the tour guides were saying in Spanish, and also all of my fellow travelers (who were mostly from Mexico or other Latin American or South American countries). Needless to say, with a bit of work, Rocket Spanish certainly works!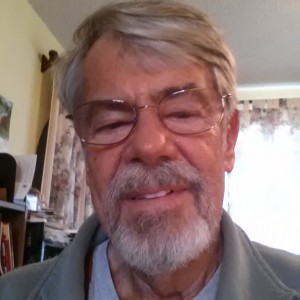 That's encouraging to hear because I plan to take a couple of more trips to Germany/Austria after I complete Platinum.

Hola!You have a lot of stars!Great work!

I'm going to Spain in august so i hope to practise it as much as I can! :)))) Honestly i love Latin American Spanish more :) Especially because they don't have this terrible form like "Estaís" :)))

Emmanuella-O
July 19, 2013

Hi everyone, thought I would jump on this forum and introduce myself. My name is Brian and I have been studying Spanish off and on for the last five years or so. The problem that I sometimes run into is that I don't know many people that I can practice with. There are many people at work who speak Spanish, but I can't focus on that at work, I need to focus on my customers-at least until I become somewhat fluent to the point where I can help other people with the talent. I want to learn Spanish for a variety of reasons. First, I want to be able to communicate with people. I live in Utah, and there are quite a few hispanic individuals in my state. That being the biggest reason, there are others too. My hobbies include chess, reading, writing, and our dog Becky. I also enjoy learning about computers. This is a very well done program, and I want to thank the people who built it.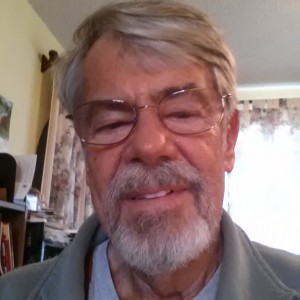 Welcome aboard, It is a great course and the recent additions, e.g. Play It are really helpful.

Just wanted to let you know that you are a great inspiration to me! Thanks! Doug!

Cristian-Montes-de-Oca
April 25, 2014
Hola amigos, ¿Como están todos? Wie geht's es ihnnen? Saludos desde Tijuana, Baja California, México

I just came back from a 15 day cruise to Hawaii. I did not do any lessons in Rocket Spanish during the course of two weeks. I wish there was a Spanish class on board. Plenty of time with no distractions. I enjoyed the cruise tremendously. Instead I learned how to play Ukulele enough to play the song of "Aloha oe" plus two more songs while the Hawaiian dancers danced the hula in their huge theater. Hope someday, Rocket Spanish will be one of the classes in their "Scholarships at sea" cruises. ps. I was trying to post this in Spanish but after a feeble attempt, I decided to do it another day.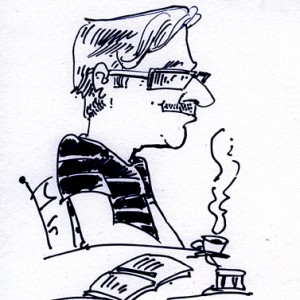 Oh Aurora, I don't even want to think about not studying for 2 weeks. I would functionally illiterate. Actually I'm not sure I can call myself functionally literate in Spanish at this point, but that is another story. I'm afraid I would be back at the "¿Cómo te llama? Me llamo Dan. ¿Cómo estas?" lesson if I took that long from studying. Welcome back!

Hi everyone. I've been learning Spanish on and off for 5 years. Tried all the usual ones and now with a 4 week trip looming to mainland Spain in August, I really need to practice every day. I'm having some conflict with words I already know and the slight differences in pronunciation between Latin and Mainland but I think I can get by which is muy importante! I usually listen to the main audio during my commute a couple of times (85 minute journey) and then do the tests when at work (not the speaking ones, people will think I'm mad talking to my screen). Here goes nothing!

Hola Todos! Me llamo James R. I've been a member now for about 2 months and I am loving every minute of it. Are there any websites that I can go to and practice my Spanish real time?

Hi Matthew, I was in Madrid and in Santiago Campostela last September 2013. I wanted to go back and take some of the immersion classes but not until I learn more than the basics. I am very motivated. The Prado Museum was awesome. I wished I stayed longer than a few hours. I take a lot of notes from RS. The change was now I just write the sentences in English and try to translate them during the course of the day.

Hi everyone, i'm a spanish boy trying to learn korean. Hola a todos, soy un chico español intentando aprender coreano. Nice to meet you. Encantado de conoceros.

Hola todos mis Amigos aprendiendo espanol. Hasta la proxima :)

Hola. Me llamo Robert. Actualmente, esta estudiando alemen en el Red pero hablo español también. Sera bueno para ver todas persona aprendiendo una lengua como español u otras lenguas.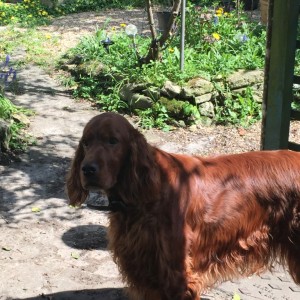 Hello, I'm new and have just signed up for the Italian course. Have found that Rocket Languages' customer service is absolutely top class - thank you especially to Jason. I've been trying lots of "apps" and did have a cd course from years ago that isn't now compatible with my mac. I google searched for a mac version of (I think) the Berlitz course when I came across Rocket. I worked through the first demo lesson yesterday and knew immediately that it was right for me. I sometimes find it difficult to become absorbed by an activity and Rocket had me hooked and focussed and enjoying myself. I really like the way the course is laid out and the way it looks as if it will progress (at the pace I need). Looking forward to meeting other Italian learners and to making new friends also. My goal is to talk fluently in Italian with Italians in Italy. Wishing everyone all the very best in their studies! Andrea

Andrea-Aguilar-valcarcel
August 27, 2014
Hola a todos! My name is Andrea Im from Lima, Peru im trying to learn English because I live in Arizona now. Hope I can practice more it's not too hard .. Buenas tardes!!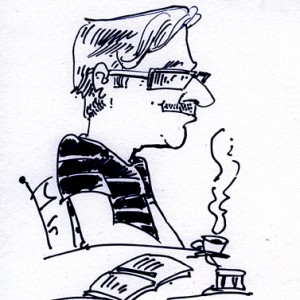 Hola Andrea, y bienvenida a Rocket Spanish. Estoy reuniendo con una chica de Peru a practicar español. Esta semana ella me mostró fotos de Peru. Una país muy hermosa que me gustaría visitar! Saludos, Dan

Andrea-Aguilar-valcarcel
August 28, 2014
Si, es muy hermoso!! Extraño mucho la comida también!!!! Dónde viven? Que bueno que se reunan así puedes practicar. Buenas tardes!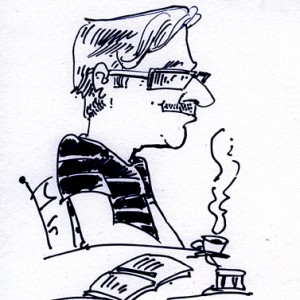 Sara es de Lima, pero este verano fue a Machu Pichu y sacó fotos a mostrarme. Ella dice que echa de menos la comida también.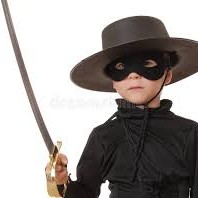 Steven-W15
August 28, 2014
Hola Andrea! Dan and I are part of Rocket Spanish and we pass messages back and forth daily. I hope you find a terrific community in Rocket English like we have in Rocket Spanish. I find it's really fun. One of my hobbies is cooking! And Peruvian cuisine is very much "à la mode" at the moment. Could you pass on to me the names of a few of your favorite dishes? With that I'll search the Internet for the corresponding recipes. Thanks! Steven

Andrea-Aguilar-valcarcel
August 28, 2014
La comida es muy rica!! como la extraño yo tambien!! Hay muchos platos muy ricos, uno de ellos puede ser el Lomo Saltado, Papa a la huancaina, Arroz con Pollo, Ceviche, Aji de gallina...y uff podria seguir!! Toda la comida es muy rica :) Im from Lima too Im here 5 months ago.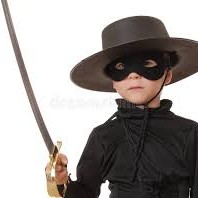 Steven-W15
August 29, 2014
Gracias, Andrea. Me imagino que toda la comida de Perú es muy rica. Voy a probar a hacer algunos de esos platos - al primero el con aji... :-)

Irmarie-S
September 16, 2014
Hi everybody! I'm offering a deal! I can teach you spanish if you can teach me English. I just want to practice my conversational english! My native language is Spanish, and my second language is English but I want to be a master on this matter. Maybe we can chat over the Facebook or any other app that you suggest! If you want to contact me, please feel free to write me an e-mail to: [redacted] / Thanks a lot!

maha266
September 16, 2014
Hola Irmaire =) Yay!! i just came here to type that I want to communicate with someone in Spanish. :D my English is pretty good. ;)

I lived in Ecuador and was married to an Ecuadorian for 21 years. I spoke fluent Spanish, but stopped using it after the divorce twenty years ago. I should rekindle my Spanish on this program!

christy-b114
November 10, 2014
Hello everybody! I am Christy and I'm leaving in Armenia but I will go to US/TX so soon cause I got married with a Cowboy who is my Love and Sweetheart! We are a believer family that serve our God in His kingdom. I need to talk English fluently so i'm doing my best everyday. I hope to find some good English speakers to talk with them for improving my Speaking. I love my Rocket English. its my best teacher and friend that encourages and teaches me! God Bless you all! :)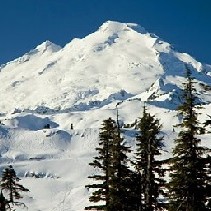 Diana-S1
November 10, 2014
Christy, if you speak English as well as you write it, you are well on the way to fluency. You didn't state whether your husband is Armenian or American; if he's American, he can help you a lot with English practice. Certainly, you already have a good start for when you move to the US, and you will get lots of English practice once there.

Debra-P7
November 19, 2014
Hola, Estoy estudiando el arabe ahora y tengo que fijarme en eso si voy a aprovechar de mi tiempo en un país árabe durante los próximos siete meses. Sin embargo si alguien quiere conversar un poco en ingles o en español, estoy dispuesta a hacer eso. Cuando termino mi tiempo acá me gustaría mejorar mi español o seguir mis estudios en italiano o chino. Si alguien quiere conversar en italiano o chino un poco, también me gustaría pero mis conocimientos son muy básicos todavía en esos idiomas.

Joyce-W1
January 24, 2015
To answer the questions about opportunities for speaking a new language ... two sites that I know about are italki.com and conversationexchange.com. I'm only familiar with italki.com which seems very friendly and open to intercambios by Skype. I have only been on RS for a couple of weeks but it's what I've been looking for for quite awhile. I have far more hope now of reaching my language objectives.

Hola, a todos. Si alguien quiere practicar español conmigo, estaré encantada. Soy mexicana. A cambio, I'd like to practice my English or parler en francais...o anche in italiano, come volete...
LaGalleta
October 13, 2015
Hola, mis nuevo amigos y amigas.

Okay, I probably slaughtered that. I have recently been inspired to pick up Spanish again, thanks to encouragement from a very dear friend of mine, and thanks to the generosity of my dear wife in purchasing this course for me. As I mentioned in my profile...

I studied Spanish in junior college exactly 30 years ago (as of this entry in October of 2015). I enjoyed it thoroughly, received high marks, and planned to continue studying one day. But then life happened. Lots of life -- some bueno, some not so bueno. Well, I'm ready to kick life's tail out of the way and pursue learning it again, this time until any native Spanish speaker would swear I was his/her very pale-skinned hermano!

That about sums up my history and goals, but I wanted to stop in and let you all know that I look forward to learning this beautiful language again, this time for keeps!

Oh, and one more thing: I'm considering starting a blog to chronicle my progress and challenges -- something along the lines of the movie Julie and Julia. If I do, I'll be sure to share the link here once I get a few posts under my belt, in case anyone's interested.

Hola. 
My llamo Terri. Yo quierro hablar espanol!!  Estas apriendo.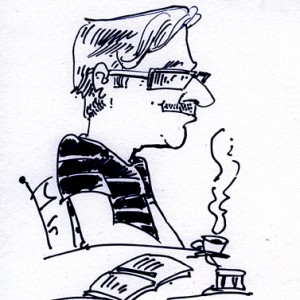 Hola Terri. ¡Bienvenidas a Rocket Spanish!
Dan

Hi everyone;

I'm new here, I'm learning English and this tool is remarkable. I'm native Spanish speaker so if somebody need help with that I can help you, because I have time and I know that the more important when you are learning any language is have contact direct with native people.

I moved recently to Halifax, I born in Colombia, I'm Web Developer Designer and I want speak English.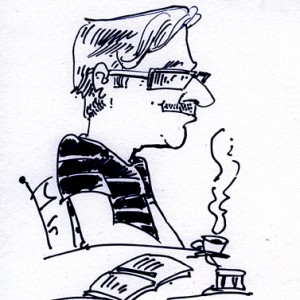 Hola Vivimorasarmiento, bienvenida al foro. Estoy aprender español, y siempre estoy viendo por alguna persona para practicar hablar español. Por supuesto, puedo ayudarte hablar ingles.
Saludos,
Dan

Gracias Dan-H24,  I'm always available to practice the language. Tell me know when you need something in Spanish, I'm new in the Rocket and I'm not sure yet how have other contact with the community here... ;-)

Your Spanish going to good way!!!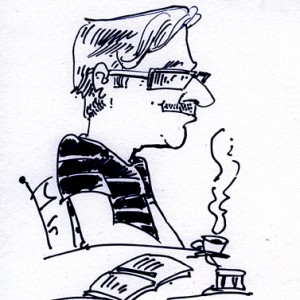 Vivi: Me gustaría reunir contigo por Skype. Podemos hablar en español por un media hora para mi, y media hora en ingles para tí.
\n
\nSi estas interesado, puedes contactarme por correo electronico: [redacted].
\n
\n¡Espero que oír de tí pronto!
\n
\nSaludos,
\nDan

Mi nombre es Danny y yo quiero aprender Espanol por mi empleo. Soy de los Estados Unidos. Me gusto aprender cosas nuevos y culturas te hace la vida rica. Este curso me ha ayudado mucho y trato de hablar en espanol menudo.

                                                                                   Hola a todos!!

Soy de Filipinas. Ademas, estoy aprendiendo espanol.
Necesito intercambiar mi ingles con espanol. Aguien?

Muchas gracias por ayudarme.

Contacto por Skype, por favor.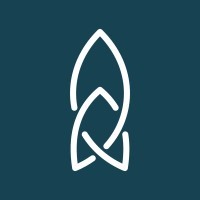 marieg-rocket languages
August 16, 2016
Hola Wrnidea y Danny, 

Qué bueno saber que hay muchas personas interesadas en aprender español! :) Recuerden que el Foro de español está siempre disponible para ustedes y si quieren crear un tema para intercambiar ideas o practicar un poco, son más que bienvenidos a hacerlo! 

Saludos a todos!
 
Hi,

Well it looks like this is it. I'm from the US, but since I've lived in Mexico for 2 years, I'm determined to learn Spanish--and I've tried a couple of teachers.

1) An older, Mexican woman here in my town. She understands both English and Spanish well, and I actually like her program, which involves lots of practice sentences. The small problem was that I had to leave home to go see her every week, and I'm pretty busy since I work from home. The bigger problem? While the idea behind her learning program is, I believe good, I began to notice words slipping into the lessons that we'd never learned. But she proceeded as if we did. No big deal one or two words per lesson; I figured them out. Later there'd be 5 or 6 like that. By Lesson 30? 68 new words--not listed as new--but presumed to be understood and sprinkled throughout the practice. "I think maybe I smoked too much pot the day I made this lesson," was her reply. Jajaja. I liked her, but I thought I'd try something else.

2) I found a bright, young Mexican teacher on iTalki.com. Very sharp, very patient, and I'll say a good teacher. Problem? The program! It consisted of him giving lectures on Skype for an hour, and waiting for me to write down nearly everything he said. Truth is I enjoyed his lectures; found them very interesting. But I never received any kind of practice lessons or drills in which to exercise what he was teaching. When I asked for something like that he very nicely sent me a general book of Spanish drills. I thanked him so much for finding it for me, but (jaja) they didn't have anything to do with what he was teaching me. Ay, ay, ay. After 21 lessons I explained that it wasn't just that I wasn't learning how to speak the language, but that I couldn't understand how I'd ever learn it without practice materials.

I've learned quite a lot just by living here, but I must do better. I have a Mexican girlfriend who's absolutely wonderful, and I want to be able to communicate with her--and everyone else in town at least somewhat fluently. If half the expats in town can do it, so can I!

So here I am. I'm going to plow through and make the most of this. Wish me well.

Hasta luego,
Jonathan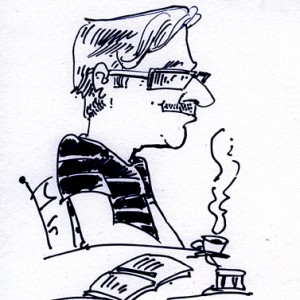 Jonathan: your story is interesting to me. Since you've lived in Mexico for 2 years and apparently don't need to know Spanish to get along, I am guessing you live in a place with many other expats and where the native Spanish speakers can communicate in English as well? 

The reason for my interest is that this fall I am spending a month in Costa Rica, studying Spanish in the mornings and traveling, exploring, and photographing the area of the country where I will be staying in the afternoons and weekends. I am purposely staying in a region not heavily visited by tourists, but since tourism is Costa Rica's main industry, I am likely to encounter other English speakers, and I suspect many of the natives speak English as well.

But I am determined to conduct as much of my life in Spanish during that month as possible. I realize the difficulty; it is so much easier and more efficient to slip back into English. But that is the challenge I am setting for myself. I am hoping that a month of immersing myself in Spanish will help me reach my goal of comfortably conversing in the language.