Schools that teach English

WHAT percentage of Spanish schools are teaching English to their students?

Cristian-Montes-de-Oca
April 9, 2014
Hola Liz What do you mean Spanish Schools? Do you mean schools in latinamerica/spanish speaking countries? or Schools from Spain?. In the case of Mexico, a vast majority of them teaches english as a second language and it is mandatory. Of course, the quality of english that is taught in mexican schools varies, being the private ones having a better level of english , but public schools also have good english teachers. I do not know the percentage but , at least for kindergarden and primary school it should be almost every school there is (100%), I am not sure about higher levels of education. Regarding university, you mandatory need to pass an english test, even if they dont have an english class on their study programm (altought , most universities offer courses for anyone who wants to take them). I hope it was helpfull Buen dia!

In the Philippines, the language of instruction is in English when I was growing up. I think they are doing it now in Filipino and English. Most of the Filipino language is called Tagalog. I had to learn it when I went to the University of Santo Tomas in Manila. University of Santo Tomas is a very large Catholic University founded in 1611. It has a very huge library of books in Spanish. We were speaking Spanish for 300 years. When the Americans came after the Spanish American War in 1898, we all started speaking in our local dialect and English. The Spanish is almost 99% long gone. They still teach it in school but I remember the lessons with lots of conjugation (verbs). The Filipinos who can speak Tagalog only is a small minority. Most speaks at least a couple of dialects. In Ilongo, we count with uno, dos, tres, cuatro, cinco, seis, siete, ocho, nueve, diez. In Manila we count with isa, dalawa, tatlo, apat, lima, anim, pito, walo, siyam, sampu. Except when talking about time, Tagalog reverts back to the Spanish way of speaking numbers. I enjoy the culture portion of Rocket Spanish, so I thought I'll add more culture.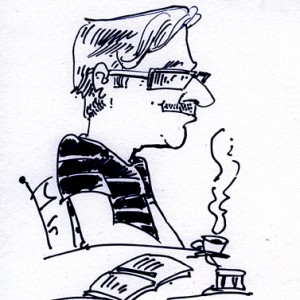 Thank you for adding to the culture here, Aurora. I think it is interesting that just last evening I was chatting with Edwyn on another thread of this forum. He is, I believe, Australian but is in the Philippines right now and is studying Tagalog. Now we learn that you grew up there and speak Tagalog. I love how much of a global family we are here. I also want to say in adding to Liz's original post that I have thought for many years that the US education system is lacking because we only teach our students English. If they want to learn another language they must be self motivated. It seems like every other country in the world teaches their students two, if not more, languages from early elementary school. Where I grew up I guess the second language would have been Amish. Haven't seen that offered here at Rocket Languages!

Cristian-Montes-de-Oca
April 11, 2014
Hi! I laughed a lot with the Amish Rocket Language! (Which , by the way is a variaton of german, called Pennsylvania German or Pennsylvania Dutch, so the closest Rocket Language course for amish would be Rocket German! haha! It is interesing all the things that you guys have said. It does seems that many countries make it mandatory to learn at least English, besides the mother tounge. As I already said before, in Mexico , English was the natural choice as a second language, due to economical and geographycal reasons, and I know, for example, that school in Nordic countries like Sweden, Finland and Norway, teach all the nordic languages (or at least 2) plus English, so you can find kids in those countries who speak 3 or 4 languages and stil have the energy to try to learn another one!. That is amazing! :D Anyway, I found it very intersting all the cultural mix we are having on this forum!. Saludos amigos!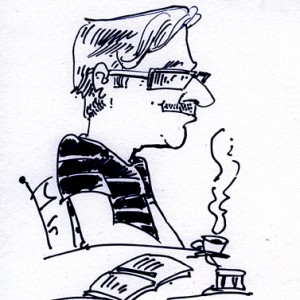 Cristian: my smart-aleck gene was raging this morning so I could not resist the Amish joke. I grew up in a farming community in the state of Indiana that had a large Old-Order Amish community. There, at least, the dialect that the Amish spoke was called "low German," which might be considered perjorative now, even though it wasn't meant that way. My grandfather was a German immigrant, and it always fascinated me as a little boy to hear him chatting away with his Amish neighbors in German. Other than his brother that he didn't see that often, I think that talking with the Amish was the only chance he had to speak his native language. I wish that fascination had inspired me to learn his language when I was young. Grandpa was my buddy, and my most cherished possession is the sea chest that brought everything he owned to the United States.

Cristian-Montes-de-Oca
April 11, 2014
Hi Dan! Yes, It is "low german" , Plattdeutsch, or mennonite german. Incredible as it may seem, we have large Amish/mennonite communities in Mexico, mainly on the northern state of Chihuahua, were they make cheese consumed in all of Mexico and they still keep their german variety language.! I love german language, and this is why I am here in Rocket Languages, because of Rocket German haha! I enjoyed the Amish language joke a lot! have a very happy friday...Glucklich Freitag!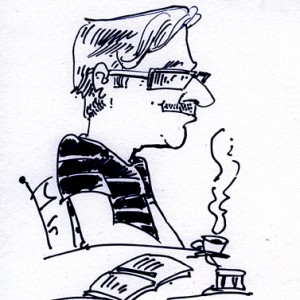 Cristian, I thought I knew a lot about the Amish, but never would I have thought they lived in Mexico. Does the area where they live receive a lot of rainfall to make farming viable?

Cristian-Montes-de-Oca
April 12, 2014
I will paste the following article from the mennonites in México. In short it says there are 100,000 mennonites in México and 90% live in Chihuahua. And yes it rains and it is soemthing like a shire. Also we have some in other states including Durango and Baja California. 3000 came from Europeos to México in 1922 thanks to mexican president at the time Alvaro Obregón. En 1922 se inició la inmigración con la llegada de 3.000 personas (que se establecieron en su totalidad en Chihuahua), luego de ser invitados a México por el gobierno de Álvaro Obregón que cubrió los gastos de traslado.[1] Para 1927 ya se habían establecido 10.000 menonitas en México, repartidos entre los estados de Chihuahua, Durango y Guanajuato.[1] Hoy en día hay menonitas en casi todos los estados mexicanos e inclusive en el Distrito Federal, pero las comunidades más arraigadas se han establecido en Chihuahua, Durango, San Luis Potosí, Sinaloa, Sonora, Zacatecas, Campeche, Quintana Roo y Tamaulipas, recientemente se han ido desplazando a otros estados donde no había comunidades como Baja California, Oaxaca, Tabasco y Yucatán; y se estiman unos 100.000 menonitas en todo el territorio nacional,[4] de los cuales 90.000 están establecidos en Chihuahua[5] y 6.500 en Durango.[6]

Hi everyone, In my travels in the Yucatan of Mexicon I found a large Amish community in the state of Quintana Roo near Bacalar. Also, this year while in Merida I saw them shopping at the local Walmart! And, here in Wisconsin we have a prevalent Amish community in our rural Markesan, Ripon area about 30 minutes from my home. Among their many talents they are great builders and I have seen them work in my own neighborhood.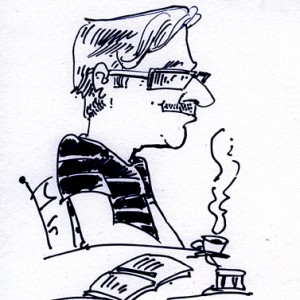 Yes, they are great builders and have a great community spirit. On Palm Sunday in 1965 severe tornadoes went through northern Indiana and destroyed many houses and barns, many of whom belonged to the Amish. Within 3 days Amish people from Ohio and Pennsylvania had ridden buses to Indiana, bought lumber and were rebuilding the barns and houses of their brethren, days before the "English" people even saw an insurance adjuster. It was a powerful visual statement of the way the Amish live their lives.