Improving my Spanish

Whats a good way to become fluent in speaking Spanish?.

Cristian-Montes-de-Oca
December 7, 2013
I know you might have heard this before, but the only way to be proficient in something you need to practice, practice and practice. "Practice makes the master" or "La práctica hace al maestro". :D Saludos desde México, amigo!

I often times think that for myself, I won't become fluent until I've been speaking with either native speakers or well-versed, non-native Spanish speakers on a regular basis. Until your brain learns to converse to spontaneous conversations how can you possibly become fluent? I really think language courses, books, and telenovelas are only stepping stones. As important as they are, I don't see myself becoming fluent until I start conversing more in Spanish with humans. (My cats are getting quite good at Spanish but the verbal responses just aren't there. :P )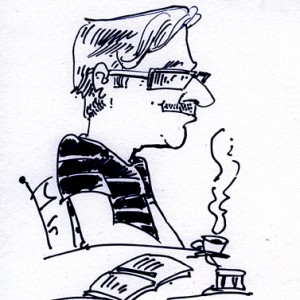 I joined Rocket Spanish in May of this year. The first few weeks I kind of flailed about until I finally figured out a good study plan for myself. Since June I have studied every day, almost always first thing in the morning, usually for about an hour. Later in the day I often watch an episode of "Destinos", quite often I listen to music in Spanish, and I find myself thinking about how to say things in Spanish when I am driving or doing other things. And I meet with a native Spanish-speaking tutor once a week. I think I have made great progress in 6 months. My vocabulary of Spanish words has increased exponentially, I think I understand the importance of verbs and their conjugations pretty well, and I am beginning to understand why sentences are structured the way they are, at least when I hear or read sentences. That said, it seems like the more I have learned, the more I realize what I don't yet know. The real challenge for me is trying to use the Spanish that I do know in verbal situations. Even though everyone with whom I try to speak knows that I am just learning and will not make fun of me, I still feel put on the spot, and I can feel the mental block preventing me from saying what I know. I wonder if others here who are more advanced than me felt the same way at one time. And more importantly, how long did you study before you started to feel comfortable and confident using your new language? I am committed to learning Spanish and I know I will succeed. I'm just looking for some realistic encouragement. Thanks, Dan

Dan, You really hit it on the head when you said "it seems like the more I have learned, the more I realize what I don't yet know". I feel like I'm digging a hole in the sand and the sand keeps falling back in. I really do see improvement though and I'm sure you do too. For some people, it sounds like you may be one of them, learning comes easier than for others. I'm not one of them. I remember back in high school, in order for me to get good grades I had to pound it into my brain. Nothing has changed in all those years. I'm beating RS into me and the same with Learning Spanish Like Crazy. I'm certainly getting my money's worth from the programs though!! Isn't it crazy how the brain works? We know all these Spanish words and phrases. We can make up conversations on the run with ourselves, but when it comes to actually speaking with a Spanish speaking person, everything locks up. That is very frustrating. I certainly have not reached that point of being comfortable using Spanish with Spanish speakers. I wonder if that point arrives when you actually get to the point of being somewhat fluent.?? One guy I spoke to a little over a year ago told me to start reading and listening in Spanish to stuff that you already know in English. For me that ended up and still is a Children's Bible. It uses simple words and sentence structure and I know the stories. Have you tried that approach? Maybe like "Moby Dick" or whatever story you know practically by heart. Yesterday I had kind of like an epiphany while listening to a simplified version of Bible stories on mp3. With headphones on and eyes shut, I really let my mind float around the story as it played. It was so weird for about 20 seconds or so I felt that I was into the language and actually could grasp the words more than I ever had. It was quite weird but I'm going to try that again. It was almost like meditating. Maybe it was the brain trying to free itself up to really be able to take in the Spanish. I don't know, and it really sounds weird but it was really a cool moment!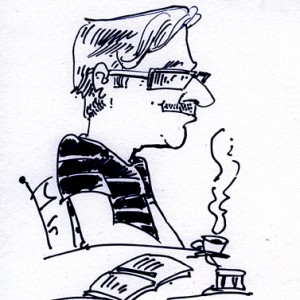 ¡Un venado en los faros! That is how I feel when I try to speak Spanish to a Spanish speaker. I have seen you and others here talk about Learning Spanish Like Crazy. How is that program different from and/or how does it complement RS? Also, does using the two programs concurrently cause any confusion in your learning process?

"¡Un venado en los faros!" Divertido pero verdad, exactamente! :p There is a lot of "great reviews" that you'll see out there for LSLC but keep in mind that most of them are from those trying to sell the program. So, until Rich put his comments in about LSLC, I was very leary. I bought it and don't regret it at all. I whizzed thru the first 12 lessons pretty easily and hit the wall at lesson 13 when I started learning the "why's" to the sentence structure of the reflexive verbs. Not that LSLC taught the "why's", but I researched a bit more in other areas of the internet so I could understand it and the sentence structure of it while I was working through lesson 13 & 14. LSLC is very much more intense than RS and is certainly not for beginners. LSLC is audio like Pimsleur but LSLC uses more informal than formal, which I prefer. They teach the formal but not as much as they teach the informal. You can download the PDF transcripts if you wish. So far I haven't needed them. I wouldn't say that it compliments RS but that it is another avenue that you can go down to understanding and becoming fluent in the language. But, you find yourself "running" down that avenue, whereas, RS you are doing a walk down that avenue. That's how I feel anyway. LSLC is so much more aggressive. RS is more "well-rounded". Now that I think about it, they do compliment each other in that way. I personally wouldn't do a program like LSLC or Pimsleur on their own solely. I want the writing and the reading that RS has. There is no confusion for me whatsoever. I'm really glad that I am doing LSLC because it pushes me along. I feel my brain is really getting a good exercise because of it. Hopefully Rich will post his thoughts on LSLC. I have no regrets in buying LSLC other than when you buy the first level you have the option to buy the 2nd level at a discount. I bought the 2nd level right away and then had the option to buy the 3rd level at a discount. I didn't buy the 3rd level and now wish I had. But, I'll watch for a sale - maybe they'll run one around Christmas. Hope this helps. diane

I forgot to mention that the "speaking" part of RS is a huge benefit I utilize and that has helped my "accent" greatly. I didn't realize how bad I sounded until I started using the record and listen part of RS.

ricardo-rich
December 8, 2013
Hola amigos, Diane, you've done a good summation of LSLC and I'm not sure I could add anything. It's definitely aggressive, I'm on lesson 78 of NIvel Tres and I have to come up for air now and then. I'm happy to have both RS and LSLC, they are each excellent programs. Saludos, Rich

ricardo-rich
December 9, 2013
Hola amigos, I believe I should have written: you've done a good job of "summarizing" LSLC. My next course of study will be Learning English Like Crazy . Rich

Rich, You had me going this morning! :o I was seriously wondering why you'd need to take LELC! It seems like you have a very good grasp on grammar. :p That was very early and before my coffee! I have a question for you re: Verbarrator. In Verbarrator when I choose "cepillarse" to practice, sentences like "Me cepillo el pelo de la niña" come up. My understanding is cepillarse is a reflexive verb and would be used when you do an action to yourself. This sentence is an action "I" am doing to "a girl". Is this sentence an error or is there some grammatical reason that I'm missing? diane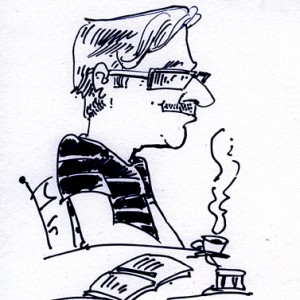 Rich/Diane: this exchange, to me, summifies why learning a new language is so difficult. Learning Spanish has made me more aware of how English is structured, bringing back all of those grade school lessons long since forgotten. It has also made me realize how much of an art, as opposed to a science, that language really is. We learn the "rules"of a language, but just as quickly learn that there are exceptions to every rule. In the end, they are, as Captain Hector Barbossa said, "more guidelines than actual rules." And if all of that weren't enough confusion, occasionally someone comes along and just makes a word up. That's just my dos centavos.

Ahhh … A "Pirates of the Caribbean" fan as myself?? One of my favorites! Thanks for your words regarding how much language is an art rather than science. I will forever remember that. I have always viewed it the other way around. Maybe that is why, as a child, I had problems with grammar. I think it can be less "stressful" if I approach it as an art. Otra vez, muchas gracias, Dan.

ricardo-rich
December 9, 2013
Hola Diane, Regarding the Verbarrator, it's an error. Much to my delight, Cristian Montes de Oca has returned to the forum! If you check your post about reflexive verbs you'll see his reply to this. Following Cristian's name it says "Spanish Novice", which is highly amusing as he is a native speaker and his replies are always informative and helpful. Saludos, Rich

Interesting - I guess I'm proud of myself that I realized it was probably wrong. You'd think that they would want to fix that type of error before selling anymore. As good as LSLC and the Verbarrator are, I think their online presentation is poor. My daughter is a web page designer. She'd probably have a good laugh at it. (I don't think I'll show her! :p ) But, then again, they ask a very reasonable price for the products. Thanks for the info.

ricardo-rich
December 10, 2013
Hola Diane, You should indeed be proud of yourself for recognizing the error as that shows you're learning and making progress. ¡ Felicidades! Saludos, Rich

ricardo-rich
December 10, 2013
Note my correction "you're" learning not "your" learning. Learning English Like Crazy here I come! To my credit, I touch type and I'm lousy at it. Saludos, Rich

Hola Amigos, Dan - I have to apologize. I lost track of some of the "grammar" posting we had done a while back due to poor wifi and missed the link to your pics you have posted on the web. They are absolutely beautiful. You are a very good photographer!! Rich - I ended up selling my grammar book on Amazon because it weighed about 17 pounds and it was way more grammar than I ever care to know. I ordered the one you recommended, "English Grammar for Students of Spanish". I look forward to getting it. I didn't get much sleep last night and was up very early. The wind was howling something ferociously here. I made an attempt at LSLC but my brain was still in bed. :( I switched to RS and more coffee. I went to bed last night with the mp3 playing LSLC's Fast Course. Rich, have you listened to that? And if so, do you think it is worth the time to listen to it? It rips at such a fast pace that I'm not sure if it's going to sink in. diane

ricardo-rich
December 10, 2013
Hola Diane, I think you'll find the book helpful, hope so. A lot of folks have found the Fast Course helpful but I've had a hard time trying to coordinate the listings, chapters etc. and I haven't spent much with it. For now when I complete Nivel Tres, I plan on going back to Dos and going over the first lesson there and then to the first of Tres, second of Dos to second of Tres etc. Interspersing RS as well. Whew! Makes my brain tired just planning it. Saludos, Rich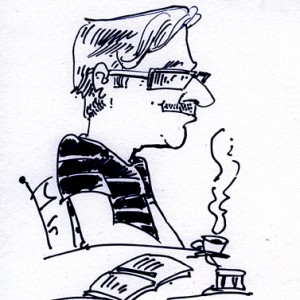 Dan-H24
December 10, 2013
Diane: ¡Gracias por el cumplido en mis fotos! Dan

diranu, you said you had some trouble getting past lesson 12 of LSLC. How far along are you in Rocket Spanish? Are you using just the first course or all 3? I wonder how far along in Rocket Spanish before you hit the type of grammar points. If you have completed all 3 levels of RS and still had trouble with LSLC lesson 12 I might jump to that program instead of buying level 2 (Pro I think?) here which I have been debating for a while.

Hola todos, I am only 2/3 of the way thru RS level 1. I've spent a lot of time in other areas of Spanish learning and other programs. I feel that I'm at about a low intermediate level. The RS lessons come fairly easily to me but I feel that they are necessary stepping stones to learning Spanish at the level I want to be someday. I personally don't feel that LSLC is a good program to attempt standalone, and RS is like the mortar that fills in the cracks to hold it all together. (My thoughts only for my learning style.) Both RS & LSLC are fantastic programs in their own way. I got stuck at LSLC lesson 12 due to the reflexive verb. I've seen the sentence structure often in the past and knew what all the words represented but didn't actually know when to use the reflexive verb and then to actually practice sentences orally. That all took a bit of time and a lot of brain exercise. Plus, I'm realizing more and more that a good night's sleep does wonders for a morning Spanish lesson! This morning I flew thru LSLC lesson 14 with no problems. My plans right now are to go thru all the levels of RS and LSLC. Rich - Hats off to you for getting as far as you have!! I'm a little jealous but I know that we all have to put in our time to get there. The journey is surely a part of the destination. :) I'm pushing myself more and more to improve my "listening". I struggle with understanding what I'm hearing but I see improvement. If I could just understand more often what Spanish speakers are saying, I know that I could get my point across in Spanish (in a crude way). So, my plans are to put more "listening" time in along with what I'm currently doing with RS & LSLC. Dan - I watched "Buena Vista Social Club" last night. Fabulous & so beautiful!! I can only imagine how you must have felt as you walked those Cuban streets! I can see why you'd want to go back. Espero que todos ustedes tengan un gran día! ¿Correcto?

ricardo-rich
December 11, 2013
Diane, Sí es correcto. ¡Bien hecho! Saludos, Rich

Rich, how far along in level 3 are you? Are you using RS as your main course or study? How far along do you think you are in terms of being able to understand a conversation with a native? I finished Rocket Spanish 1, Pimsleur 1, 20% through Assimil, and Rosetta Stone 1 but I still can't understand anything a native speaker says to me. I can say a lot, but the conversation breaks down as soon as they open their mouth. I am reviewing Rocket Spanish I and Pimleur 1 right now trying to decide which program's level 2 to start on. It's a big decision. A lot of money and time are in the balance.

ricardo-rich
December 12, 2013
Hola Nosaji, I'm currently on 78 of Nivel Tres, two more and then I'll review as stated. I'm using both programs in much the same way as Diane and am in agreement with her regarding how they compare and work together. Well, first of all I am far from fluent, very far! I am however quite comfortable conversing in a restaurant and I usually understand pretty well, but that's ordering and some small talk. I couldn't just converse freely back and forth for long. For me listening is very important to improving my ability to understand, which is getting better but still has a long way to go. Saludos, Rich

Nosaji, Have you tried watching "Destinos"? http://learner.org/series/destinos/watch/ I've taken the advice of Rich & Dan and have been watching them. It's great listening practice and you might be surprised at how much you really can understand. Destinos is certainly a controlled situation that really tunes your ear into what you do know and is great practice for the real world of Spanish. I believe that we need to learn to "hear" Spanish and as well as speak it. That is the part of learning a language that probably gets overlooked the most. Rich mentioned that listening is an important part of improving his understanding. I agree with that totally for myself also. I was mimicking (memorizing) a lot of conversations that I studied in RS and responded rotely and not truly listening to what I was responding to. I changed my way of doing those lessons by actually paying close attention to what I was responded to. I've seen quite an improvement to my listening & understanding skills since I've changed that part of my learning technique. diranu

Thanks Diranu. Yes, I have been watching Destinos. I watch one every few days. I have been watching them less and less here lately because they are kind of boring and I have to force myself to set down and watch them. I agree about listening. That is one of the reasons I am doing Rocket Spanish. It takes conversations and breaks them down until you can understand them. Once I listen to the full lesson a few times I normally just listen to the conversations while reading along with dialog script on the lesson page. That seems to help more than re-listening to the whole lesson again. I have only done level 1 (Premium). On the fence about level 2.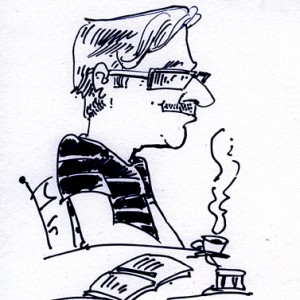 Dan-H24
December 15, 2013
Nosaji: I think if you really make an effort to understand what is going on you will see some interesting little subplots playing out, especially in the later episodes set in Puerto Rico and Mexico. Having to watch and listen harder, go back to listen to dialog again, and look up words you don't understand, might make the series less "boring" to you. As for me, I enjoyed seeing the architecture in Sevilla and Puerto Rico, and little things like Raquel's trip to the ranch and talking with the gaucho. But, I guess an experience is only what one makes of it.

Dan - I agree. Seeing the architecture is very enjoying! It's kind of like being able to visit there, in a small way.\nI guess it can be boring because of the repetition but I view it all as part of ear training. There is a storyline to follow and I've enjoyed it so far. I've watched episodes 1-8 and decided today to start repeating now while a lot of it is still fresh so I can attempt to catch more words and phrases. I actually did understand quite a bit more of the first episode this morning than the 1st time I watched it.\nRich mentioned Extra @español \nwww.youtube.com/results?search_query=extra%40español&sm=1 \nHave you tried that one? It's quite comical & you might find it more entertaining.

I love Extra. I've watched the first 10 episodes (3 parts each) with English subtitles and a I've started watching them again without. The video and audio quality are good enough to watch on my TV unlike Destinos.

ricardo-rich
December 16, 2013
Hola a todos, I have watched "Destinos " and "Extra" many times and I am never bored, as each time I listen , I understand a bit more and it reinforces my ability to understand spoken Spanish. I find that exciting . I have also twice watched an award winning telenovela "La Reina Del Sur' that is anything but boring, but be forewarned, it contains a lot of violence and will be difficult for beginners. I don't have a link handy, but it can be searched . Saludos, Rich .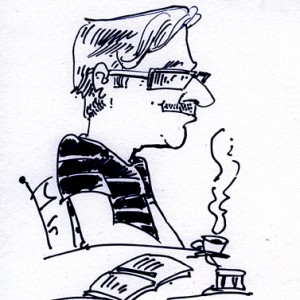 Dan-H24
December 16, 2013
I just finished the last episode of Destinos. It is almost a tear jerker!

ricardo-rich
December 16, 2013
Hola Dan, Estoy de acuerdo contigo amigo. Saludos, Rich