Not to good!

Hola! My spanish is going extra slow can anybody tell me why?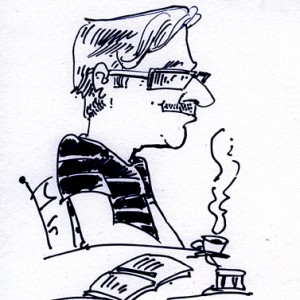 Kelvin: first, learning a language is very much a long term committment. When I started I hoped I would be fluent in a year. That year has passed and I know a lot of vocab and grammar but I am far from fluent, and realize that I will not be for several more years of hard work. Which is the second thing: you have to put the work and time in if you expect to learn a new language. I study every day without fail, for as much time as I can afford to spend. I know several others here who are just as studious as I. And I think you need to do more than "just" study the lessons. You need to listen to Spanish movies or TV, read things in Spanish, as you are going about your day think what things are called in Spanish and describe what you are doing in Spanish. Buena suerte, Dan

What Dan is saying is very true. I just keep on dreaming that I would be fluent enough to book a ticket to Madrid or Barcelona and be able to talk to the locals. A girl at work said that the secret is tele novella . I told her I don't have a television. I actually found one in the computer and it was fun listening, watching the gestures and the passions of the actors but I only understood one word. So I guess, back to the drawing board. I could actually get my wishes across to a Spanish speaking person until they starts answering me. I have to slow them down. Now, reading a Spanish article is a lot easier to understand at this point of the game. Actually, I know of people who can learn a language intuitively. What I like about RS is it opened my knowledge and understanding about the culture of the different Spanish speaking countries.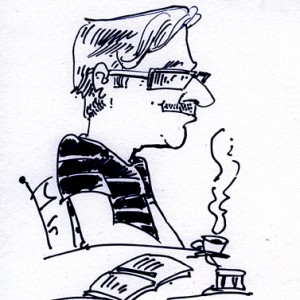 Aurora: recomiendo "Destinos." Es una telenovela era producir aprendar español. Ir a: http://www.learner.org/series/destinos/index.html Soludos, Dan

I agree. Listening daily to Spanish speakers speaking at their (rapid!) natural pace, and practicing, reviewing, etc. everyday. Practice the basics until you know them very, very well. For some (myself included), it's easy to do lessons, complete exercises, etc. without really learning the material. For example, I can repeat the phrases I hear, even type the words out, without really thinking about what they mean. I have to force myself to think of what each word means when I hear it. I have also recently started visualizing what I hear in Spanish along with translating it. For example, if I hear the word "iglesia" I picture a church, if I hear the word "enojado" I picture someone angry. As for the listening part, when I first started listening to Spanish radio, I could understand maybe, oh, one word in 5 minutes of listening. So instead of trying to understand what the speakers were saying, I started listening to hear words that I knew. As each days Spanish lesson was completed, I found that I could usually pick out the new words I had learned. At this point (after 6 months of working at Spanish lessons one to two or more hours every day, and listening to Spanish radio, or watching telenovellas, etc. an hour a day), I can understand many more words, but I also find myself sometimes understanding entire conversations! In addition to telenovelas, which can be found for free online at Dramafever.com, I also watch shows from Vme, which are dubbed in Spanish, but the language is easier to understand because the actors, speaking in English or German, speak more slowly. So the dubbed Spanish is also spoken more slowly than native Spanish speakers would normally speak. You can also see these shows online, I believe by going to the Vme website: Africa Mi Corazon has been a good one for me. Hope that helps! (P.S. I was a Speech Language Pathologist for 12 years, so language acquisition is my "thing." :).

Hello! I'm running Rocket Spanish on my iPad using the iOS app. The K section - where you are to speak in Spanish the words written in English - opens each new phrase with an audio of the Spanish. My feeling is that this should not be happening -- it's no test to speak what you've just heard. The Spanish audio also repeats after I speak the phrase. Can anyone help or comment? Is there a fix on the way?

patricia-z4
June 14, 2014
Thanks for your comments it helps me so much to know that others are learning spanish and that it may take years before I am fluent in spanish, I do enjoy learning especially when the puzzle pieces start to fit and something will click into place, but it is not easy, very much a challenge for me at age 74.

Thanks for the "destinos" tip Dan! Very interesting. I would say listen to music or television, like telemundo. You could turn caption on in spanish to aid in matching up the spoken word with written word. My library offers "freegal"...maybe you could use it to download spanish songs and compare with the lyrics online. Or possibly download songs from itunes or other places to practice listening. Some songs are as cheap as .99. People en espanol on my smartphone's newsstand has a free 2 wk trial. I read it for additional practice with reading. I downloaded "zinio" from my library to search for Spanish magazines, but haven't searched yet... I find that I can read and speak pretty easily, but I feel overwhelmed listening and trying to comprehend spoken Spanish. It will eventually all come together again. It's been ten years since I used Spanish regularly, and I've forgotten so much!!!

Wow! I would be so happy if I can read and speak pretty easily. People at my work is sometimes not very helpful. I was trying to say "Come desea pagar?" and she started pronouncing the sentence soooo slowly. I told her, I can spell I just can't pronounce the "e", the way she was pronouncing it. And then I told her the answer "Por cheque, por credito o en efectivo". And she said, no, no no. She said, look at me at she started saying, " En cheque, en tarjeta de credito o en efectivo. It is not as much as the correction but the attitude that goes with it. Note to myself: Continue bugging her with my lessons each time I see her. Another time I was reading my vocabulary words and sentences to another bilingual person and she commented. "Without your notes, would you remember them tomorrow" I told her I am not sure. That's why I have to keep repeating them. The challenges in trying to learn another language. I wish I have a friend at work that is also taking Rocket Spanish. It would be so much more fun.

Patricia. Fluency in Spanish is the ultimate goal but even now we have enough vocabulary to be able to make it in a Spanish speaking country. A friend made a comment saying that I have all the words needed for a sentence. I just don't have it in the correct order.or use the correct gender or the correct conjugation. So what I do is just try to memorize the lessons and now I am even writing the conversation script. I am trying to get one of my "nietas" to be my tutor using the notes I have.

patricia-z4
June 16, 2014
Thank you Aurora for the words of encouragement! I have Spanish friends who help me with things I don't understand and they will good naturedly laugh at my feeble attempts to speak and understand the language which makes it fun for all of us. I have written the Spanish I am learning in notebooks which I study when away from the computer, so I am dedicated to learn this. One of my daughters is a nurses aid in a nursing home and she says learning anything challenging is good for the brain as it makes the brain create new pathways. Many older people give up learning and it can lead to problems in thinking.

Learning is a lifelong thing for me as long as God continue blessing me with the desire. Plus it is really a very inexpensive form of recreation. I was so excited when I first came here in the states in the 70's and find out that it only cost $5. per unit in the local community college. So a class in the study of the Roman Empire was $15.00. I remember how passionate the professor was. I remember him saying the study of Western Civilization was his mistress. So all these years instead of going to the movies, I take all sorts of classes for my entertainment and enjoyment.

patricia-z4
June 18, 2014
Aurora, good for you! More people should be doing as you are. My oldest daughter was a college professor, now retired but still working as a therapist. There is so much in life that is interesting and challenging. Yes, God does bless us with this desire to keep on learning new things!
laura-rocket-tutor
July 10, 2014
Hi everyone. I am a native Spanish speaker who studied English as a second language. I was always good with grammar but writing and speaking fluently was a real challenge in the beginning. In my case, what helped most was being exposed to the language in as many forms as possible. I recommend listening to the audio lessons and using Rocket Record consistently as they help you tune your ear, and it is also useful to surround yourself with other spanish media, such as newspapers, movies, songs, etc. I use every chance I have to watch movies in English; initially I would read the subtitles in Spanish, later on in English, and now I can just watch the movie without the need for subtitles. There are a few Argentinean movies I would recommend for you to watch with Spanish audio and English subtitles: - El secreto de sus ojos - Metegol (animation movie, but great for language learning) - El hijo de la novia Last, but not least, I don't know if you've read about it already, but you can now take live lessons with Paula, a Rocket Spanish tutor. This is a great chance to practice Spanish with a native speaker. She is a great tutor and has a lot of experience with language learning and multicultural education. I hope this helps! If you get a chance to watch the movies or have a lesson with Paula, let me know how it goes!