program crashes intermittantly

I am on level 2 and the program crashes every so often. Wondered if anyone else was having this issue?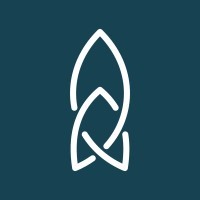 marieg-rocket languages
March 22, 2019
Hi JulieB47, 

Thank you for the feedback and our apologies for any inconvenience; could you please let us know if the issue is happening in the app (in a mobile device) or in a browser (in a desktop/laptop)? Are you taken out of the program or does it freeze? Is it happening on different lessons? Any other detail you'd like to provide will be appreciated. 

Kind Regards

I get the "Aw, Snap!" error in Chrome frequently (maybe 3 or 4 times per week).  

If I just reload the page, it picks up right where I left off, and usually doesn't happen again on the same day.  

I haven't looked into any of the solutions mentioned in the link, but I might if it becomes more of a problem for me.  

https://www.ghacks.net/2013/05/23/how-to-fix-google-chromes-aw-snap-error-message-when-loading-websites/

Hi
It is happening on my laptop running windows 10. It was happening towards the end of level 2 module 11 and the beginning of module 12 and as yademas says, if I just reloaded the page, it went back to where I was. I have now moved past this level and it has not happened since.
Thanks for getting back to me.
 

Hi,
My audio lessons are not loading for a third day in a row.  I am using the browser on my laptop.  Any suggestions on what I can do?
Thanks.

SheffieldLass
March 28, 2019
I, too, am experiencing the 'aw, snap' error message - it happens only when I am logged in through chrome, and not through the tablet app, but I use chrome quite often as I can't go through the 'my vocab' exercises in the app yet.  It's a fairly new problem, as I went through all of the level one exercises without issue.

I went back through some level one lessons and I have only had the problem once.
 

SheffieldLass
April 3, 2019
I'm just wondering if the problem is escalating, as it's happened to me twice in the past hour, using chrome on windows 10, but this seems to be a fairly recent issue, perhaps over the past 2-3 weeks.  I usually get the 'aw snap' error message, but on the second time tonight it gave off a 'bad gateway' message.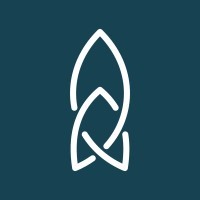 marieg-rocket languages
April 4, 2019
Hi SheffieldLass, 

Thank you for your message; the Bad Gateway message usually appears if there is system maintenance; the Aw Snap one is not really related to our site specifically but a Chrome issue itself; you can try to reset Chrome to see if it works: 

1. Go to Settings in Chrome by clicking in the Menu Icon. (the 3-dot icon at the top right-hand side of the screen).
2. Inside Settings, go all the way to the bottom and click on 'Advanced'.
3. Then, right at the bottom, click in "Restore Settings to their original defaults" and then on 'Reset Settings'. 

You may also find this link helpful:

https://support.google.com/chrome/answer/95669?co=GENIE.Platform%3DDesktop&hl=en

Kind Regards

SheffieldLass
April 4, 2019
Many thanks Marieg,

I've done all that, so will monitor the programme.  Hopefully it will have resolved the issue.

Kind regards, and thanks for your speedy response.

 

I have also followed your advise and will let you know if I have any further issues. Thanks very much

Hi
I followed your instructions to reset chrome but unfortunately it has happened a couple of time since. It is not a big deal but thought you would want to know.
Thanks

SheffieldLass
April 8, 2019
Me too.  It's happened 5 times tonight whilst I was going through some vocab.  But, although frustrating, it's not a deal breaker in the grand scheme of things.  Thanks for trying though Marieg - much appreciated.