danke
Dr.maria--
October 21, 2011
hallo..wie geht's dir??....guten tag
Allen-H
November 28, 2011
Hallo! Gut, danke. Ich heiße Allen. Wie geht es dir heute?
Hallo, ich hisse aune und ich komme aus Namibie. ich wollen Detche sprechen Bitte.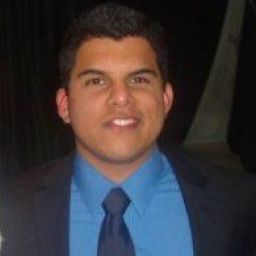 Cristian-Montes-de-Oca
December 26, 2011
Hallo!!! ich heisse Cris! ich komme aus Mexiko!!...wie geht.s dir?
albert-einstein
December 27, 2011
Hallo!!!!ich heisse Ines!ich komme aus Algerien ..ich bin sehr gut, danke!!! und dir؟؟؟؟
Ahmed-m3
December 28, 2011
ich heisse ahmed und dir........
Sie Konnen sehr gut Deutsch sprechen. Ich habe gemacht nicht viel Lektionen aus Rocket German, aber ich leibe Sprache lernen!
wossen-b
January 12, 2012
Hallo! alle ich bin neuer hier und mochte lernen deutch sprache! gibt es jemanden deutch muttersprachler hier?
wossen-b
January 17, 2012
Hallo! Mine name ist wossen bekele. Guten morgen?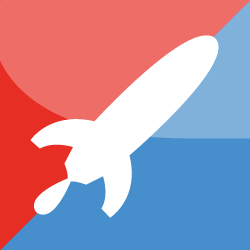 Paul-Weber
April 18, 2012
Hallo Navid, Willkommen bei Rocket Languages. Ich bin Deutsch Muttersprachler und wenn du Fragen hast beantworte ich sie gerne. Ich wünsche dir einen schönen Tag, Paul
Hallo Paul, Ich habe zu Ihrem Audios gehört mindestens ein tausend Mal und sie waren sehr hilfreich. In the lesson about the White Rose, it mentions ,,Lass uns in der Sonne sitzen.." Is the use of ,,Lass uns... " colloquial or am I missing something? I would have thought one would say: ,,Lassen wir in der Sonne sitzen" or ,,Lassen wir uns in der Sonne sitzen." Was ist los? Alec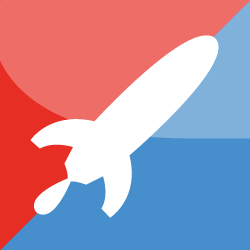 Paul-Weber
April 19, 2012
Hallo Alec, "Lass uns in der Sonne sitzen." is "let us sit in the sun" and like in English you say us=uns instead of we=wir. "Lass uns..." is standard proper German. I hope this helps and let me know if you need more examples. Alles Gute Paul
Hallo Paul, Danke für Rocket German. Ich habe viel lernt, aber Ich kann mehr studiert. Mein Deutsch ist nicht so gut. So,.... nächste Woche ich reisen zu Berlin. Ich werde versuchen Deutsch zu sprechen. So, danke ich Paul..... oh ja..... und, Nena CD´s für Deutsch lernen helfen. Ich weiß mein grammatik mehr arbeiten braucht,...... sehr mehr. Anywho....Bis später aus Pennsylvania,Vereinigten Staaten, Jason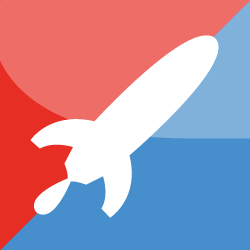 Hallo Jason, Nichts zu danken. Dein Deutsch ist doch schon ganz gut. Ich habe alles verstanden. Ich wünsche dir viel spaß in Deutschland. Berlin ist eine sehr lebendige Stadt. Es wird dir ganz sicher gefallen. Sights Tip: Entlang der Oranienstrasse in Kreuzberg sind viele coole Clubs, Pubs, Cafes und Bars. The nearest U-Bahn stations are U-bahnhof Kottbusser Tor (U8, U1) and Görlitzer Bahnhof (U1) Gute Reise Paul
Hallo alle..ich komme aus nigeria..mein deutsch nichts gut..es tut mir helfen? "Hallo Alle, ich komme aus Nigeria..mein deutsch ist nicht gut. Könnt ihr mir helfen?"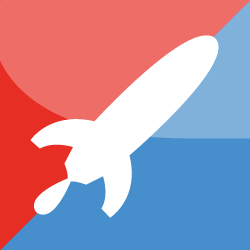 Hallo Josephe, I can help you by correcting you if you want. Gruss Paul
I'd like to learn German. But this language is difficult. Can you help me?
Halo,,Ich heisse jeffrey,,,ich komme aus indien,,,,ich will deutsch lernen,,,kann jemand mir helfen?? mein email id - johanssonjeffrey@gmail.com ...Please feel free to mail
maryputzer--
June 16, 2012
Hallo! Ich komme aus Wisconsin. Ich mochte Deutsches lernen. Es freut mich dich kennenzulernen. Gutenberg tag!
maryputzer--
June 16, 2012
Verzeiung! Das it's "Guten tag!"--Nicht " Gutenberg tag!!". Ha ha!
maryputzer--
June 16, 2012
Oh, dear! This iPad keeps changing what I write. I'm afraid that I'm just as new to iPads as I am to Rocket German. Please bear with me. :). Guten tag!
Hallo! Ich heiße Csilla. Ich komme aus Ungarn. Ich möchte Deutch lernen. Rocket German ist fantastisch! :)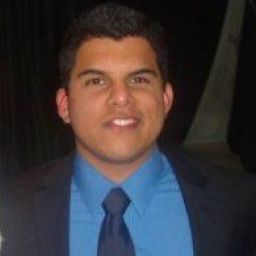 Cristian-Montes-de-Oca
July 4, 2012
Gutenberg tag! sounds like "Gutenberg`s day" :P haha anyway!....wie geht`s Mary?!... du kommst auf Wisconsin? Milchland!!! hehe! Ich komme aus Mexiko!,
Sharmishtha-P
July 10, 2012
Hallo Alles! Wie geht es Ihnen? Hoffe gut. Ich heiße Sharmishtha und ich komme aus Indien. Ich möchte meine Deutsche Sprache zu sprechen verbessern. Auch meine Grammatsich ist nicht so gut und würde es gerne lernen. Wer kann ich helfen und wie? Ich warte auf Ihre baldige Antwort. Vielen Dank. Mit freundlichen Grüßen Sharmishtha