2.3 irgendetwas Verbotenes

Dorftrottel
April 8, 2009
why does verboten change to verbotenes in this sentence? : "Haben Sie irgendetwas Verbotenes im Koffer?"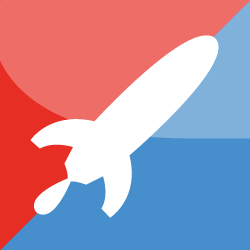 Paul-Weber
April 16, 2009
Hi there, same deal here. It's because of the German cases. I know they are tricky, but they give you a lot of flexibility in regards to the sentence order and are great to emphasis something. German's like being precise and the cases give you the chance to express yourself very precisely. Have a look at the Rocket German Grammar lessons about the cases. Let me know if you would like some more explanations. Thanks Paul

Where is the Rocket German Grammar lessons because I don't see any grammar explanation for any of my lessons. 

I don't have level 1, but there are some grammar lessons in levels 2 and 3. They are in the "language & culture" sections.
But I don't think the Rocket German course covers grammar very well.
I bought Collins Easy Learning German Grammar which helped me a lot. It has more than enough up to level 3 and beyond.
There are also a number of German lesson channels on YouTube. I think "German with Jenny" is one of the best for grammar.
There are also several free websites that cover German grammar.

Yeah, I have looked at the language and culture lessons. They definitely don't cover grammar well at all, which defeats the purpose of me getting this course. 

I go on YouTube yes. Great, Ill look into Colins Easy Learning German. I appreciate you responding!

Yes, grammar is a weakness of the Rocket phrase based learning system. I think it works pretty well for beginners who just want to get going, but it is not so effective after level 1.
I didn't seem much point i n trying to lean long sentences, but you can get round this by breaking down sentences in small useful chunks and learning those.

Leah-Rocket-German-Tutor
November 29, 2018
Hallo YukoM2 and sfpugh, 
Thank you for your feedback. We are always working on improving our courses, so we appreciate your comments. In fact, we have plans to review the German course in the next few months so if you have any further comments, please use the contact form to send them through to our Product Development team.
The Language and Culture lessons in Level 1 cover the basics of German grammar, but if you have any suggestions around topics, format or learning style, please feel free to let us know!
Vielen Dank und liebe Grüße, 
Leah von Rocket Languages

Fred-C14
November 30, 2018
The grammar lessons in Level 1 and Level 2 are generally pretty good but there is a distinct lack of any real practice exercises for some of the more difficult concepts, like cases. About halfway through Level 2 the lessons suddenly become very difficult indeed. I know people learn in many different ways but a gradual progression from beginner to fluency would probably be more effective than sudden steps. It sometimes seems like one minute I'm on nursery rhymes the next I'm expected to memorises passages from Shakespeare. 

Leah-Rocket-German-Tutor
December 5, 2018
Hallo Fred-C14, 

Vielen Dank für dein Feedback! 
I will forward this to our Product Development team. 

Liebe Grüße, 
Leah von Rocket Languages

 i totally agree with fred. im in lesson 2 and so confused. there's also no explanation for each lesson on why the grammar or sentence structure is the way it is. the narrator totally skips through it. when there's an introducton of new grammar, it is essential they it's explained, otherwise im just memorizing. 

at this moment, i have to come here and ask or go through searches to figure it out, which is a waste of my time and energy. the app should have it all in one package. 

im told the language and cultural lessons have the grammar explanation. so for module 2 lesson, it' in module 6. how are we to know that? for each lesson, there should be an explanation, for example by tagging the same module. 

duolingo does this well. In one lesson they make you practice the grammar tense:  trink, trinkst, trinken and then on the grammar part they explain the distinction. For Lesson one, you go to Lesson One Grammar explanation. With your app, you tell us to go to module 6 for lesson 2 (module 2). isn't that jumping alot? 

it's great i know how to say where is the  museum, but the lesson jumps so much with no grammar explanation that i am merely memorizing. what's the use of that? Anyone can make an app like that. takes no thought. all you're doing is showing us how to say things in certain occasions. 

im just really frustrated with this app and how much time it takes to go through a short conversation because the app neglects this very basic requirement. I'm going to duolingo and youTube just to get an explanation.

at this point, i would ask for a refund. I got the whole thing . but 60 days have passed so im stuck with a hugely flawed german lesson and going to other german language courses for explanations. how lame is that?



 

Although I think Rocket German could be improved, I think it is pretty good already and I am more than satisfied with it.
My approach has always been you use other resources as well. There are a lot of free German learning resources on the internet, I like German with Jenny and learn German with Anja on you tube. I also bought Collins easy learning German grammar - probably overkill.

There are also simple stories for comprehension practice:
https://www.youtube.com/watch?v=MXOSI9BmwgI&t=990s

But there is a point of view that you don't need much grammar to speak reasonably fluently such as the chunking method. This youtube video is an example of it. https://www.youtube.com/watch?v=1Hadoun7S80
It is an extension of the phrase learning approach so you break sentences into useful chunks without trying to analyse them and learn those.

The longer sentences in Rocket German can be a source of useful chunks if you want to try this approach.

Sfpugh, if that's ur style of learning, this app is definitely for you. I'm a TEFL certified English teacher who believe that a class is best taught by building upon each other. I know all the references you talk about. I watch them and have a grammar book. But, if I wanted to use so many other resources, why bother buying this course? Grammer is an essential part of a language and without that you're only memorizing. Huge flaw of this course is grammar explanation. In any case, perhaps it's different style of learning and perhaps different level. I'm a beginner who have lost interest in using this course after lesson 1 and parts of 2. I think that says alot. Glad u find this course satisfying. I am not a fan. I do appreciate u sending me all these materials, though, but I already use those and plenty others. Good luck.

YoukoM2, as you say each to there own style of learning but I don't think any of the on line courses that I looked at provide a compete self contained method.
I didn't do the Premium Level 1 so I don't know much about it except that I can access the level ! benchmark test so I get the idea.
I did the Rosetta stone beginners course and that takes phrase learning with no explanation to completely different. It is all done with learning from pictures with not one word of English except int the interface. I think the idea is that is is supposed to mimic the way children pick up language. I found it quite frustrating as I wasn't always sure what pictures were supposed to represent so I had to refer to a dictionary and grammar book to work out what was going on. Still I did pick up quite a lot as I was able to score well on the level 1 bench mark which is accessible from level 2/3.
One good thing about rosetta was that they provided 4 half hour sessions with a live tutor with 1 - 3 others.

Leah-Rocket-German-Tutor
December 13, 2018
YukoM2,

thank you very much for sharing your view on our Rocket German course. I am sorry to hear you are not satisfied with the course. As said before, we are currently working on improving the course structure and content of all the levels. In fact, explaining and practicing grammar topics will be our focus. I hope those changes will help you learn German more effectively. 

Liebe Grüße, 
Leah von Rocket Languages