More subjunctive

Ava Dawn
January 19, 2015
More subjunctives https://www.youtube.com/watch?v=GbE5ORBSeu4

Robert-C7
January 19, 2015
Thank you for that link. It has excellent explanations and I learned something from it. For completeness, here is part two. https://www.youtube.com/watch?v=N28xs20R7gI

ricardo-rich
January 19, 2015
Hola a todos, Great links amigos. I'm pasting a link from LightSpeed that's a good follow up, there is a part two that you can click on. The subjunctive was a struggle for me, but it eventually clicked and I've come to love it. I have a brother in law that lived in Mexico for ten years and he understands and speaks Spanish quite well but he doesn't use the subjunctive. Physically he might be taken for a native, but because of that omission, he will always be pegged as a gringo. Cynthia Duran states that the subjunctive is imperative and I agree. It's an important part of the richness and beauty of the language. https://www.youtube.com/watch?v=7IP0Ha54tH4 Saludos, Ricardo

Ava Dawn
January 20, 2015
Actually I think RS could have introduced subjunctives in the Premium level even before the past and future tenses. It is not rocket science or brain surgery. It finally got covered in the Platinum level.

Ava Dawn
January 20, 2015
Another video from Professor Jason https://www.youtube.com/watch?v=Q51F4jtix1M

ricardo-rich
January 20, 2015
Hola Aurora, Actually, I struggled with the subjunctive to the point that I had to resort to brain surgery. Thankfully the operation was a success! Saludos, Ricardo

Ava Dawn
January 20, 2015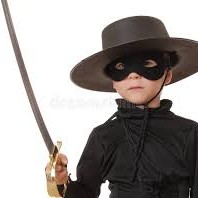 Steven-W15
January 20, 2015
I just came across two subjunctive tenses (Imperfect 2 and Future) that I didn't even know existed. In French, for example, some of the more obscure verb tenses are only used when writing. Is this true at all in Spanish?

Ava Dawn
January 20, 2015
http://users.ipfw.edu/jehle/courses/sequence.htm More advanced subjunctives. It looks like the other subjunctive tenses could be used once we are aware of it and learn how to use it. I am still focusing on vocabulary building.

ricardo-rich
January 20, 2015
Hola a todos, The book "The Spanish Subjunctive Up Close" states that the future subjunctive and the future perfect subjunctive are mainly relegated to proverbial usage and legal documents and I seem to recall Cynthia from LightSpeed saying that in her entire life she has never used the future subjunctive and not to bother with it. Steven, not sure what the Imperfect 2 is. Regarding my struggle with the subjunctive, it was not the construction, but rather getting a "feel ' for it in my "Spanish mind". I watched the many short videos from Casa Rojas titled "Subjunctive Land" and they helped me a great deal with internalizing it. Saludos, Ricardo

Ava Dawn
January 21, 2015
It will be a while before my Spanish mind develops. I would feel good just to translate English sentences literally

ricardo-rich
January 21, 2015
Hola a todos, Aurora, keep at it and your "Spanish mind" will develop. Occasionally I dream a bit in Spanish and my wife says she has heard me speak in my sleep in Spanish. It seeps in with time.¡Te prometo! Para todos, here is some usage of the subjunctive, the first from LSLC and the second from "La Adventuras de Víctor en España". Busco un apartamento nuevo hace una semana pero no he encontrado nada que me "interese". Tal vez "tengas" razón. Subjunctive in quotes. Saludos, Ricardo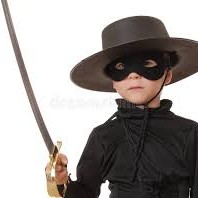 Steven-W15
January 21, 2015
Hola Ricardo, http://www.spanishdict.com/conjugate/ver Ver: - "Subjunctive Imperfect" : yo viera - "Subjunctive Imperfect 2" : yo viese - "Subjunctive Future" : yo viere You answered my question: the last two are literary tenses. You are not going to hear them in speech and, if you see them written, you can still recognize the root verb. So, not to be bothered with! I agree with you: I really like the subjunctive and it is definitely not something to either avoid or dread. Saludos! Steven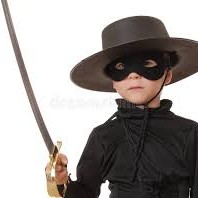 Steven-W15
January 21, 2015
Sorry guys! I corrected my previous post but in case you only read the emails... The subjunctive imperfect is most definitely not a literary tense - it's part of everyday conversation. Los otros dos modos de verbos que había citado, sí. ¡Gracias!